Verstappen refused to let his teammate Sergio Perez past at the Brazilian Grand Prix
11:07, 14 Nov 2022
Max Verstappen just became a two-time world champion. His Red Bull team have absolutely obliterated the opposition to seal the Constructors' Championship. The last few races should have been a coronation of his brilliance, a celebration of his record-breaking season and a chance to marvel at his achievement.
Instead, at the Brazilian Grand Prix, he proved himself to be just one thing.
When contesting for sixth place, way off the pace of the leaders at the front, Red Bull ordered Verstappen to let his teammate go past. The world champion refused on two separate occasions, voicing his displeasure down the radio to his team for making such a suggestion.
READ MORE:
It's clear this bitterness and immaturity still affects Verstappen, even when the race is not competitive or important to him. What he has done is effectively drive a wedge between himself and his teammate, who he is contracted to race with again next term.
And it also proves that he doesn't value what Perez brings to the team. The Mexican, without a shadow of a doubt, made Verstappen world champion last season with some incredible and selfless performances. From his work in France, Baku and Turkey, to his amazing defensive performance in Abu Dhabi, he was the ultimate foil.
He even stole the fastest lap point at Silverstone in a title race where every point was crucial. But the Mexican was left furious at the events that unfolded this weekend and for the first time let the professional mask slip. "It shows who he really is," he said about his teammate. "If he has two titles, it's thanks to me."
Perez over the team radio after Verstappen didn't let him past 😳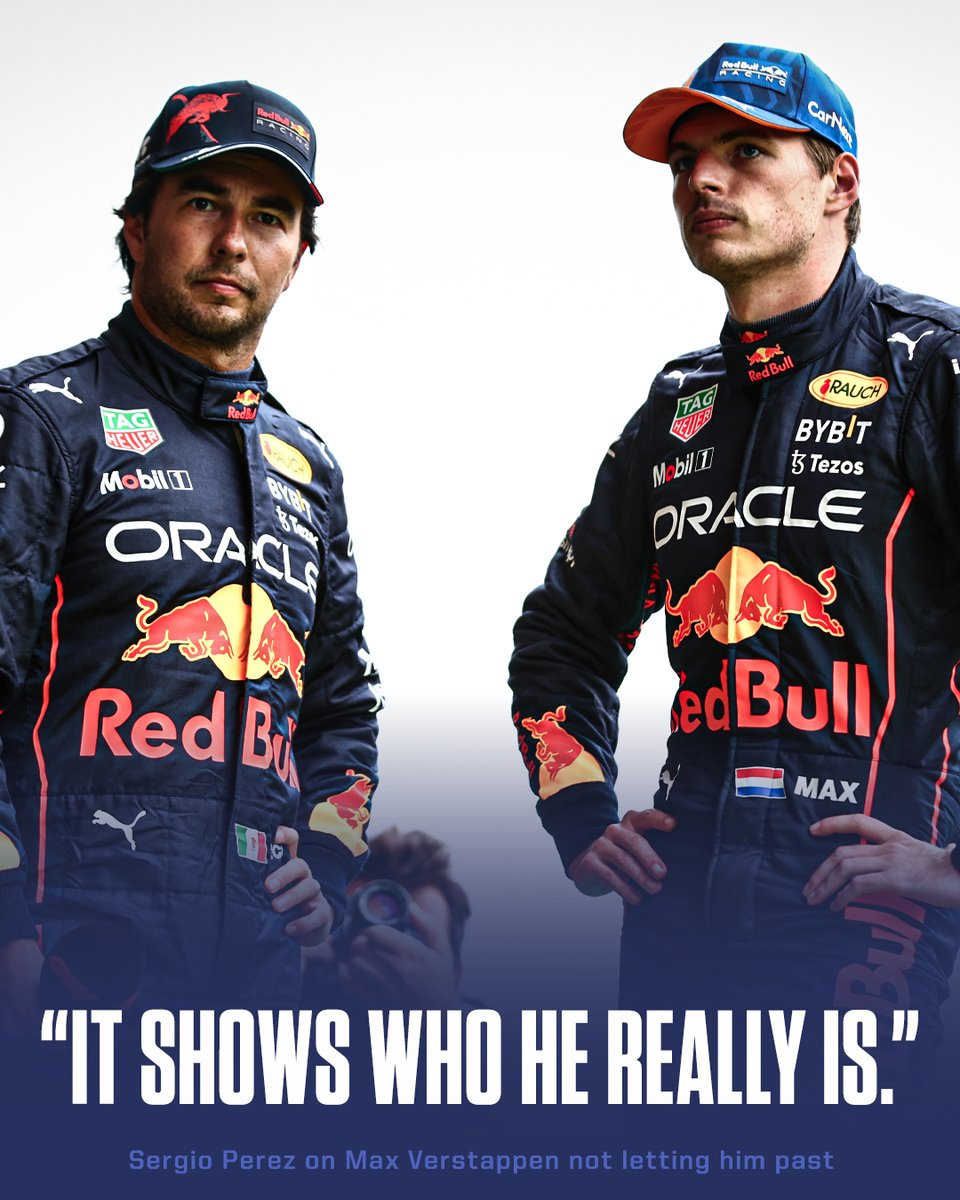 He's right. Verstappen appears to be holding onto a grudge from earlier in the season, when Perez crashed on his final qualifying lap in Monaco which in turn denied the Dutchman pole position. "I understand from Checo's side he is disappointed," he said. "But I also gave my reasons why I didn't do it, about something that happened in the past."
It wasn't just his attitude towards his own teammate that caused people to question his professionalism and attitude. He seemed to revel in his crash with Lewis Hamilton that cost the Brit the race win, as George Russell went on to win his very first Formula One Grand Prix.
"So I just went for it," Verstappen said after colliding with the Mercedes and sending Hamilton down to ninth place. "He didn't leave me space so I knew we were going to come together. It cost him the race win and for me it gave me five seconds."
It isn't that long since the world was full of compliments for the Red Bull driver, as the world congratulated him on such a dominant title win. But this petulance, which has been an underlying factor of his two world championships, has risen to the surface yet again. Just when the world was beginning to come around to the new face of the sport, he's done something else so dislikable.