Manchester City Remind Arsenal Why They've Ruled English Football In Recent Years
21:56, 27 Jan 2023
Form is temporary, class is permanent. It's a cliche so rote that Chat GPT would probably put it in an AI match report. But I can assure you I am a human being and one who was reminded of something as Manchester City beat Arsenal 1-0. This FA Cup victory reminded your writer of the fact that, for all the talk of the Gunners' blistering return to the summit of English football, the Cityzens remain a force to be reckoned with.
Erling Haaland is not a player usually measured in his assists and team play. The unimpeachable individualist laid on a presentable chance for Rodri in the opening minutes though. The midfielder blasted his attempt over from distance, perhaps hinting at why Haaland usually goes for goal himself.
From a goalscorer to a player that's goalshy, Takehiro Tomiyasu forced a brilliant save from Stefan Ortega. The Japan international was seeking his first Gunners goal. Ortega enjoyed an excellent first half, with another brilliant save to deny Leandro Trossard standing out.
Haaland was never far from the action, having more touches of the ball than we are accustomed to seeing from the forward. A 25-yard bicycle kick was ambitious in the extreme but very nearly came off. The ball went over Matt Turner before Arsenal cleared their lines. The goalkeeper was also nowhere to be seen as Kevin De Bruyne curled a shot narrowly wide of the right hand post.
Trossard's first start in Arsenal red and white will have inspired excitement in the Gunners fanbase. A constant attacking threat down the left flank, he looked the likeliest architect of an Arsenal goal. An intelligent pass for Eddie Nketiah saw the in-form forward hit his shot just wide of the mark.
There was a worrying moment for City and John Stones just before half time. The injury plagued defender went down clutching his hamstring after a seemingly-innocuous challenge with Trossard. Aymeric Laporte eventually replaced him, with the England defender looking likely to face a fresh spell on the sidelines.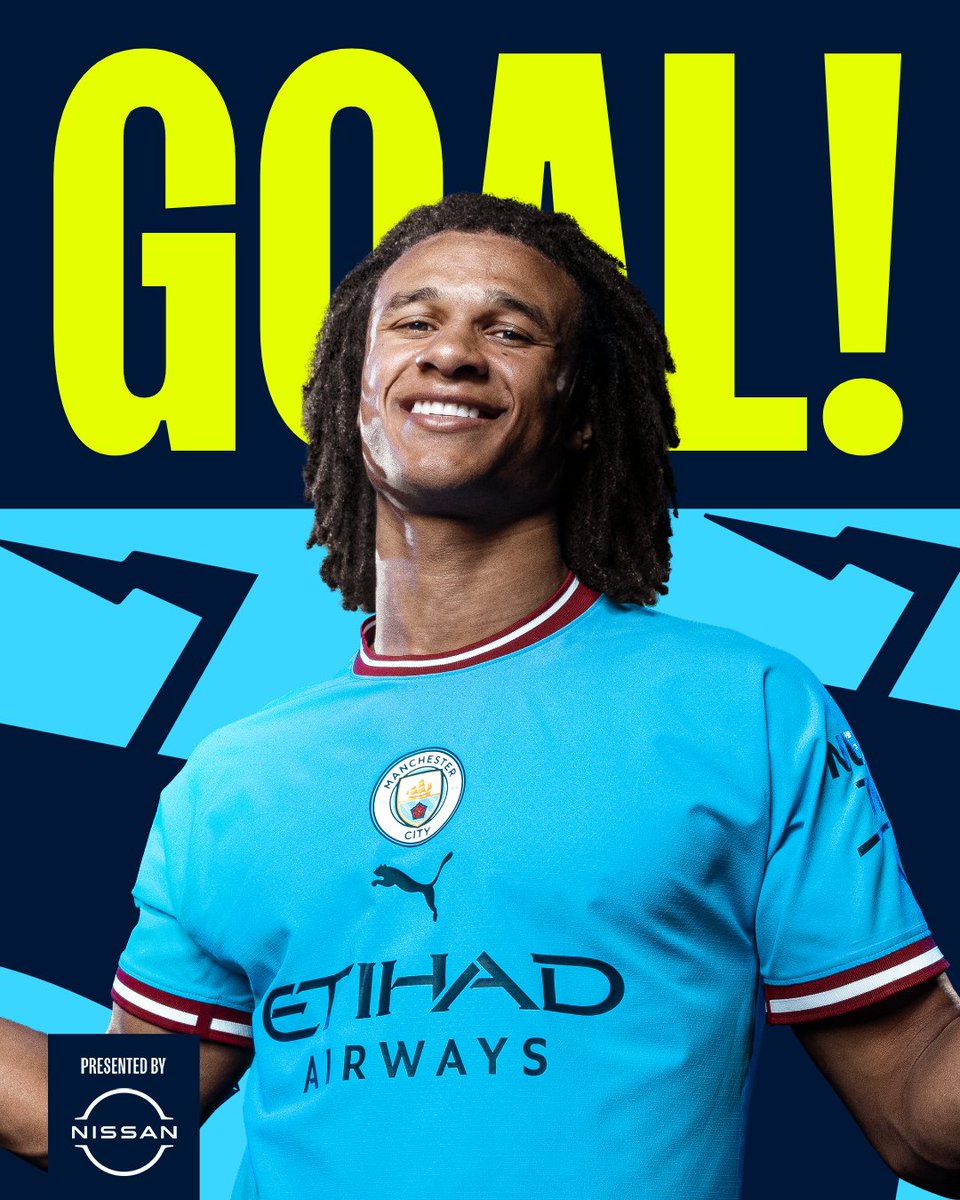 Arsenal boss Mikel Arteta made changes at half time. Booked Rob Holding was removed in favour of William Saliba. The prospect of the defender having to face Haaland for another 45 minutes while walking a tightrope was best avoided. Thomas Partey also made way for Albert Sambi Lokonga.
Arteta's counterpart Pep Guardiola reacted, switching Rico Lewis and Riyad Mahrez for Kyle Walker and Julian Alvarez. City's shape shifted into a 4-4-2, with Alvarez occupying a centre forward role alongside Haaland. Given Walker's more attack-minded qualities, it felt like a concerted effort from Guardiola to increase the pressure on Arsenal.
The switch worked almost instantly. Alvarez struck the post from range and the resulting fracas saw Nathan Ake turn home a Jack Grealish pass. It was incredibly instinctive attacking play from a defender, sniffing out a gap in the Arsenal back line and pouncing. Haaland himself would have been proud of his teammate.
Arteta reacted immediately. Oleksandr Zinchenko and Gabriel Martinelli came on for Kieran Tierney and Leandro Trossard. Almost straight away, Arsenal nearly had the ball in the net. Laporte managed to get just ahead of Nketiah, who looked nailed on to turn home a Martinelli cross. It was an ingenious piece of defending from the Spain international.
De Bruyne and Bukayo Saka were substituted for Bernardo Silva and Martin Odegaard, as both managers tried to outthink the other. They once sat side-by-side as head coach and assistant, but the few extra feet that separated them in the Etihad dugout might as well have been a chasm. There is great respect between these two men, but as the clock ticked down, the win was everything.
It was a win City walked away with in the end. One must note the esteem each side held this game in. While both played their hearts out in a tightly contested game, the starting elevens were instructive in this regard. Guardiola's team sheet was teak-tough, with only two changes from their 3-0 win over Wolverhampton Wanderer's last Sunday. Arsenal meanwhile changed six of their starters from last weekend's swashbuckling win over Manchester United.
We are used to Arsenal using this trophy as salve for the wounds of Premier League underperformance. But they sit five points clear of their conquerors here, with a game in hand. It is City that could do with the momentum and potential reward of a cup run. Arteta and his Gunners have a league title to win. In a season that has already taken in a winter World Cup and a Ballon d'Or winner being replaced by a striker who scored two goals for Burnley, this might be the most topsy-turvy occurrence of all.
*18+ | BeGambleAware | Odds Subject To Change