Manchester United face Liverpool at Anfield in the Premier League on Sunday
12:00, 03 Mar 2023
Lou Macari, who was in the directors box at Anfield and had met Bill Shankly as he was about to sign for Liverpool, changed his mind and instead joined Manchester United in 1973. He'd go on to play at Old Trafford for 11 seasons, making 384 appearances for the club and even won the FA Cup in 1977, as United beat Liverpool in the final.
Nowadays the United legend is full of praise for his club's new manager Erik ten Hag, who ended Manchester United's six-year trophy drought with the Carabao Cup win over Newcastle United last Sunday. The Red Devils are now fighting on all fronts for three other trophies, and the Dutch boss has transformed the club he first arrived at in the summer.
"He's definitely brought the winning mentality," Macari tells Betfred TV. "Obviously Cristiano Ronaldo went, and a lot of people thought 'now that Ronaldo has gone, where will the goals come from?' Along comes Rashford, a new Rashford! I'd like to ask him when I see him - what have you done to Marcus Rashford? The one thing he couldn't do last year was run. He couldn't run. He couldn't get from A to B quick enough he couldn't get into the box and this year when you watch him….
"It's a bit like what has happened to Liverpool," he continues, previewing Sunday's clash between the two storied clubs. "I looked at them and I thought, come the end of the season, I was a little bit surprised that Mane was kicking off a bit and talking about leaving - that surprised me for a player and a team that was doing well, winning things, somebody comes out and says what he says. I just thought there was going to be problems there."
READ MORE:
Liverpool are currently down in sixth but they have picked up in recent weeks domestically. Three wins from their last five have kept their top four hopes alive, but they still have plenty of work to do to rescue their season. This weekend they are coming up against a flying Manchester United side spearheaded by one of the finest forwards in Europe, Marcus Rashford.
"Rashford last season, it just wouldn't happen for him," Macari explains. "This season, 25 goals. Everything he touches turns to a goal or an assist or something that contributes to United winning. The manager has to take a great deal of credit for that as well. He's looked and he's said, 'right i'm not happy with this, not happy with Cristiano. I'm going to change things.' He was leaving himself wide open to be shot down but he has done it. It has come off. They are a much better team. I didn't think they were fit. I didn't think they could last 90 minutes like other teams could. He's managed to get them all fitter."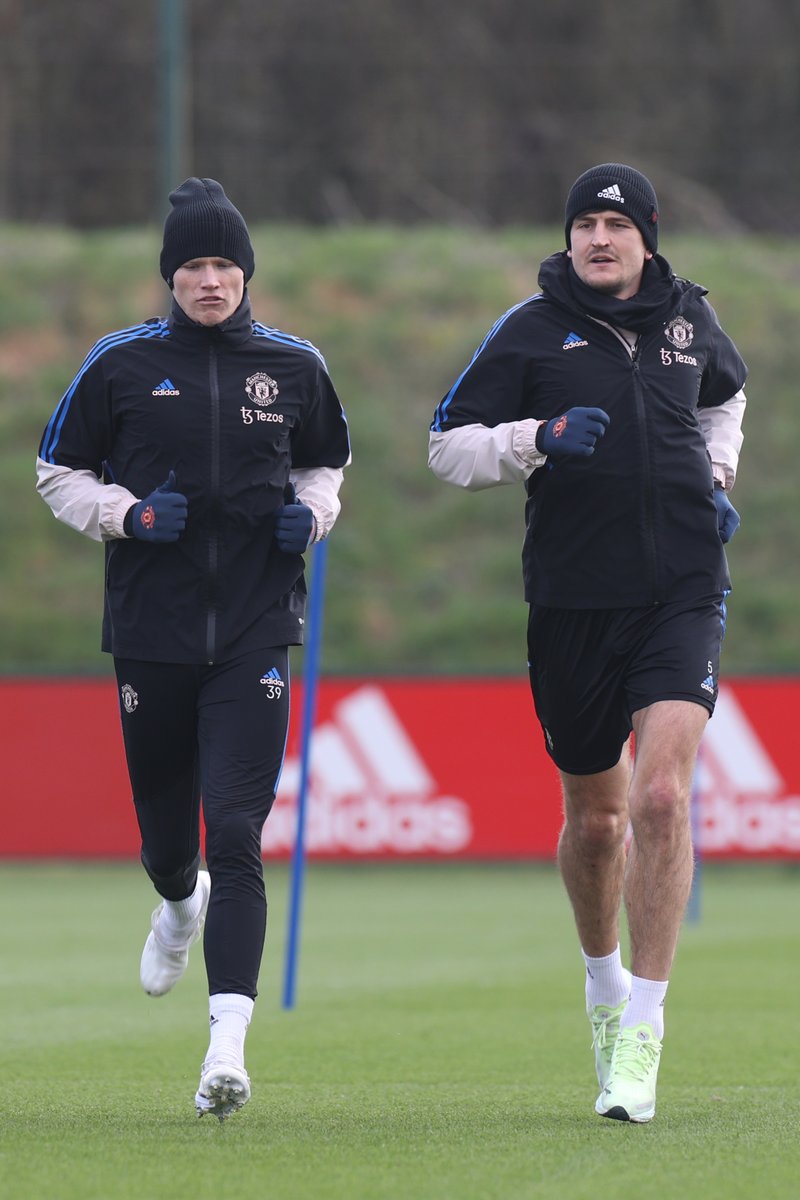 After a spate of dressing room leaks and bad news stories came out of the club over the last few seasons, now all we hear is positivity from the dressing room. And Macari believes that is all down to Ten Hag as well.
"The manager will have left them in no doubt - no newspaper comments. Any comments, say them to me and I'll see what I can do for you. I think he has gone round them all, even Harry Maguire, he is managing him, keeping him happy. Putting him on for 15-20 minutes even though he isn't starting and it's worked. They've come from nowhere, unfortunately they were nowhere and now they have got into contention for everything! The one trophy I'm sure they will want will be the Premier League.
"I think when you have progressed the way the manager has progressed the team, everyone goes to Old Trafford now looking to win things. They've won the Carabao Cup which should give them another lift. I don't think they'll get carried away because on the day Newcastle weren't very good and United didn't play at their best either, but he has got the whole place and the team on the right track. When that happens, as a manager, even if you lose a game, you are still confident you can win your next couple of games. That wasn't happening with Liverpool three or four months ago, they were losing games, all over the place at the back, vulnerable there. But their manager has pulled it together again late in the season so you have to give Jurgen Klopp, Ten Hag and Mikel Arteta credit for transforming their teams in many different ways."
However, despite heaping the praise on his former club, Macari believes the title this term may just be beyond them, as the 14/1 odds available on Betfred suggest.
"The team in front at the moment, which is Arsenal, look as if they are there to stay. They are a team full of confidence, the manager has done an incredible change of fortune because the one thing you would have said about them last year is they were a little bit flimsy and unpredictable. They weren't brave. All those things seem to have disappeared and the team looks like a perfect team to go and last the course and win the title."
*18+ | Be Gamble Aware