You can separate United's summer targets into three categories: Plays for Ajax, played for Ajax or played against Ajax
12:05, 08 Jul 2022
Manchester United submitted a bid believed to be around £43 million for Ajax's Lisandro Martinez on Thursday evening. The move for the Argentina international exposed a dysfunctional recruitment department at Old Trafford. United are closing in on their third signing of the summer, assuming Christian Eriksen's imminent deal is completed before Martinez's. So far you can file their summer business into three categories. Plays for Ajax, used to play for Ajax and used to play against Ajax.
This is not to suggest Martinez is a poor player, far from it. He was Ajax's Player of the Year last season and can operate well in defence and midfield, two problem areas in this uneven United squad. But the lack of imagination in the Red Devils' transfer dealings this summer exposes long-term problems in the club's recruitment department.
United have pursued other targets in this window. The saga surrounding Barcelona's former Ajax midfielder Frenkie de Jong continues. Ajax defender Jurrien Timber was the subject of serious interest. Talks are thought to be ongoing with Ajax winger Antony. Last night there were reports of talks with RB Leipzig striker Brian Brobbey. The 20-year-old forward is an Ajax academy product who spent the second half of last season back at the Johan Cruyff Arena on loan.
In fact the only halfway-credible interest in players who have never pulled on the famous red and white of the Dutch champions has been in free agent Paulo Dybala and Leicester City's Youri Tielemans. The latter is thought to be a back-up plan in case De Jong stays at Camp Nou, while the former is a move where United's hand has been forced by Cristiano Ronaldo's intention to leave. But if Ten Hag gets his first choice targets through the doors of Carrington, then every single one will have played for Ajax or, in Tyrell Malacia's case, against them domestically.
One could argue United are simply giving their new manager what he wants and that such an approach should be lauded. Of course it makes sense to equip Ten Hag with players he has faith in and enjoys a prior working relationship with. But with every potential signing seemingly driven by Ten Hag's direct experiences with the players in the Eredivisie, or in Eriksen's case during a period spent training at Ajax last season before his Brentford move, it begs the question: what has United's recruitment department been doing for a year?
An incredible feeling to sign for Manchester United 🤩
Let's enjoy this moment before it's time to focus on the future 🙏🏾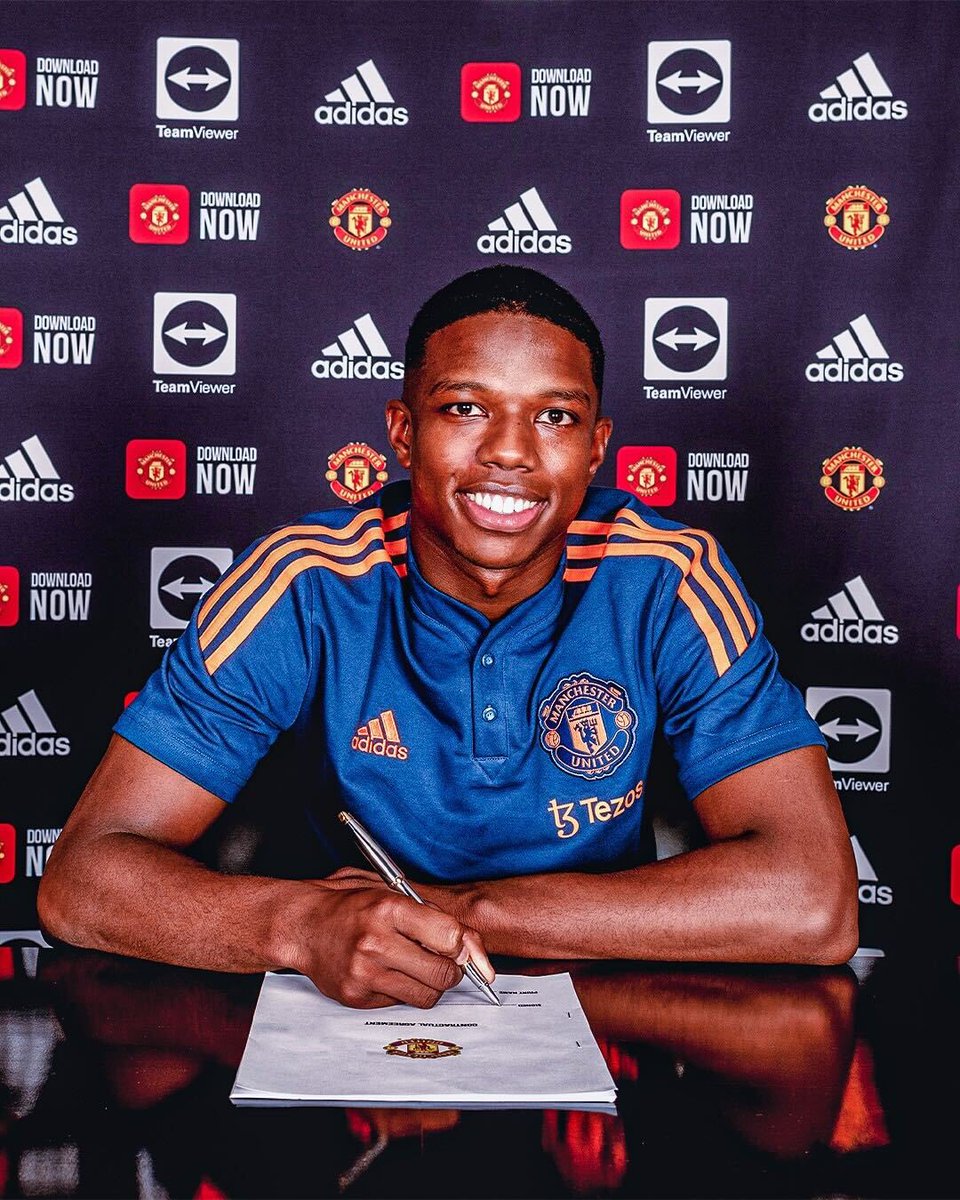 As the 20-time champions of England transitioned out of the monetary flatulence of the Ed Woodward era, a dream was sold of streamlined recruitment. Ronaldo was to be the last stargazing signing, United would no longer bring in superstar names for the sake of shirt sales rather than on-pitch performance. But if football director John Murtough, outgoing football negotiator Matt Judge or technical director Darren Fletcher did any work in this area over the past twelve months, it is not evident.
While the departing Judge can be forgiven for running the clock down like an overworked supermarket employee hiding in the freezer until his shift ends, what of Murtough and Fletcher? While the latter ended up donning his tracksuit and taking training, for reasons even interim manager Ralf Rangnick couldn't explain, Murtough's workload is less evident. This is not to accuse him of a dereliction of duty, there is no doubt he was doing something to prepare for United's future. But where are the fruits of his labour?
If he did work on any deals, those transfers were quickly disregarded in favour of building the Irwell Ajax. Ten Hag's appointment was made late in the season so Murtough won't have been doing groundwork on this Netherlands-centric transfer window for the majority of the season. This is a problem.
It is a problem because it shows that even if United do plan, they are quick to rip it up when something or someone else comes along. This has been endemic to United's decline since Sir Alex Ferguson told the fans to back David Moyes in May 2013. Moyes, Louis van Gaal, Jose Mourinho and Ole Gunnar Solskjaer all built completely different teams with wildly opposing philosophies. The departure of Woodward and a number of backroom staff this year was supposed to clear up the confusion and unify United behind a singular purpose. It has, but that purpose seems to be Amsterdam via Ancoats rather than a long-term strategy that will survive any managerial or circumstantial changes.
Such considerations will be swiftly forgotten if this Ajax-adjacent influx wins trophies. The players United are speaking to are very good, despite them being selected from a very shallow pool. But even if Ten Hag's maiden season is a success, the club's recruitment department will be shown to be lacking. They have abandoned a year's worth of work to buy players tailored specifically to the manager's whims. Such an approach is usually judged purely on how said manager does. Over to you, Mr Ten Hag.
*18+ | BeGambleAware | Odds Subject To Change