Football /
Maradona Shocks Football World With Dynamo Brest Presidency Announcement
Maradona lifts the 1986 World Cup for Argentina
In a bitterly divided region that in some parts has swung from left to right leadership in recent times, Diego Maradona has incurred the wrath of many a fan based on their political persuasions when voicing his support to embattled Latin American socialist and communist rulers, which has often been accompanied by photos of the Argentinian legend with whichever controversial figure in question.
In a rare turn of events, posts of solidarity for the now-imprisoned former Brazilian president Lula da Silva even saw supporters of his leftist Workers Party doing the unthinkable by shunning Pelé and claiming the 1986 World Cup winner to be the greatest player of all time.
Now, though, El Diego will have his own crack at the presidency by completing one of the more left-field moves of recent time by assuming control of the Belarusian outfit Dynamo Brest, who currently stand in seventh position in their Eastern European country's premier division.
Out of nowhere, the move was announced on social media by the former Napoli, Barcelona and Boca Juniors star himself. "I've signed a contract and I'm the president of the club Dynamo Brest" it was said. "Thanks for the confidence shown [in me] and for thinking about me. Another conquest together, Matias Morla" he ended, in reference to his legal representative and agent.
Morla also used the same channels to confirm the deal. "I'm happy to have arrived at a deal with Dynamo Brest, of Belarus, for the nomination of Diego Maradona as president of the club and responsible for all the football at the institution. It's a new challenge, that will be faced by Diego in the same manner as he has [throughout his life]" it was written, alongside a photo of his client signing a contract with the flag of Belarus in the background.
Having just left Fujeirah, Diego Maradona already has a new job. President and manager of Belarusian club Dynamo Brest + will own 20% of the club.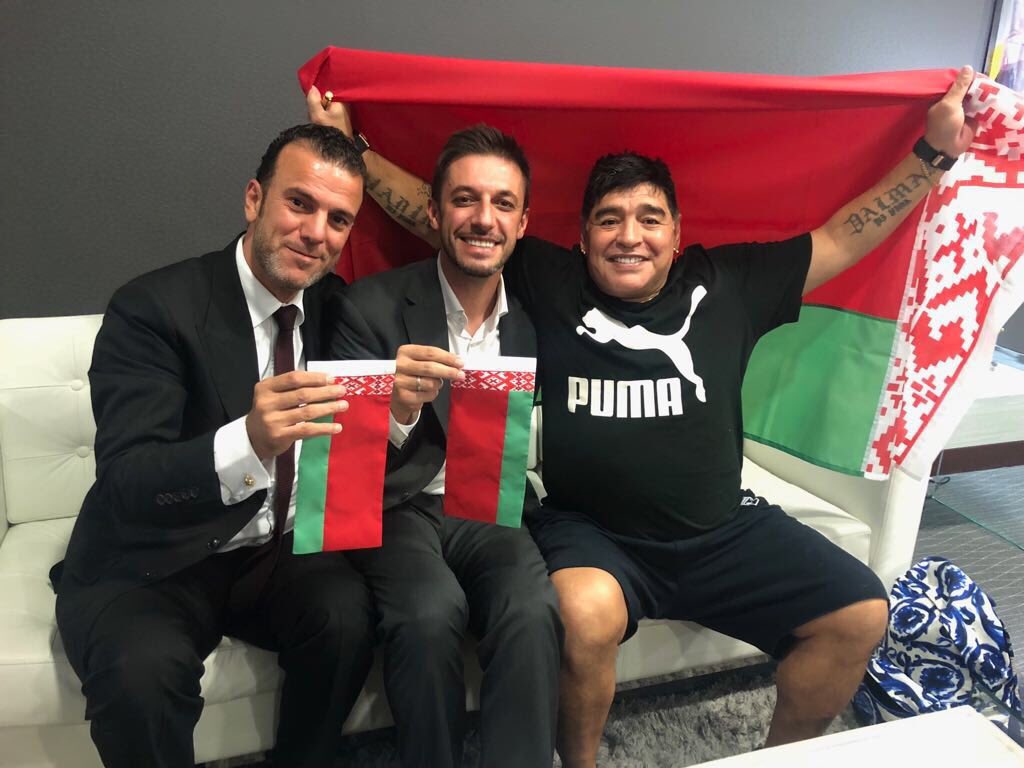 It's expected that the global idol will assume his role after the World Cup, for which he will serve as a TV pundit. After the announcement, Maradona expanded through Morla that he will leave his residency in Uruguay to live in Brest, where it is hoped that greater success than at his last employer, Al-Fujairah, languishing in the second division of the UAE, will be encountered.
Founded in 1960, Dynamo Brest finished fourth last season and, as mentioned, are currently seventh this time round after seven matches played. By Maradona's superiors, expectations presumably consist of qualification for the Europa League and progression beyond its second preliminary round where the club faltered last summer.