The current Aston Villa and former Nottingham Forest star will visit Poland for the first time this week
10:35, 12 Nov 2021
As Poland walk out at the Estadio Nacional in Andorra on Friday night, Matty Cash will be rubbing shoulders with the likes of Robert Lewandowski, Wojciech Szczesny and Leeds United's Mateusz Klich. It's unfamiliar surroundings for the 24-year-old born in Slough that came through at Nottingham Forest, but a challenge that will see him become a fully-fledged international.
It's been a journey of discovery for Aston Villa's right back, who's maternal grandfather Ryszard Tomaszewski was born in Stanislawow just three years before the country was invaded at the start of World War Two.
The Tomaszewski family were forced to flee. First to Iran, then to India and then to British-ruled Tanganyika before they eventually boarded a ship and settled in Liverpool, where Matty's grandmother gave birth to Matty's mother - Barbara.
The full-back still has relatives living in Poland but has never actually visited them, or the country itself. That will all change this week though as Poland host Hungary on Monday and gets to play in front of his newly-adopted home fans. Friday will provide him with the first chance to belt out the national anthem, Mazurek Dąbrowskiego.
Poland's press officer Jakub Kwiatkowski told Futbol: "Matty already knows the Polish anthem. He sent me a sample on Saturday, and it's not bad, although he sings phonetically. Whatever he has never spoken our language before, so no wonder.
"In London, I told him this: listen, I don't know how you do it, but you have to learn the anthem. You have to know it."
Having been released by Wycombe Wanderers at the age of 16, Cash had to go down the tough road to make it as a professional footballer, but is now reaping the rewards of his hard work and dedication. Having been given a chance by Nottingham Forest, he never looked back, while Forest also have another former player shining on the international stage.
🍷🤩 What a belter from Matty Cash, right in front of the Holte End!
@VillaLamp |
#AVLEVE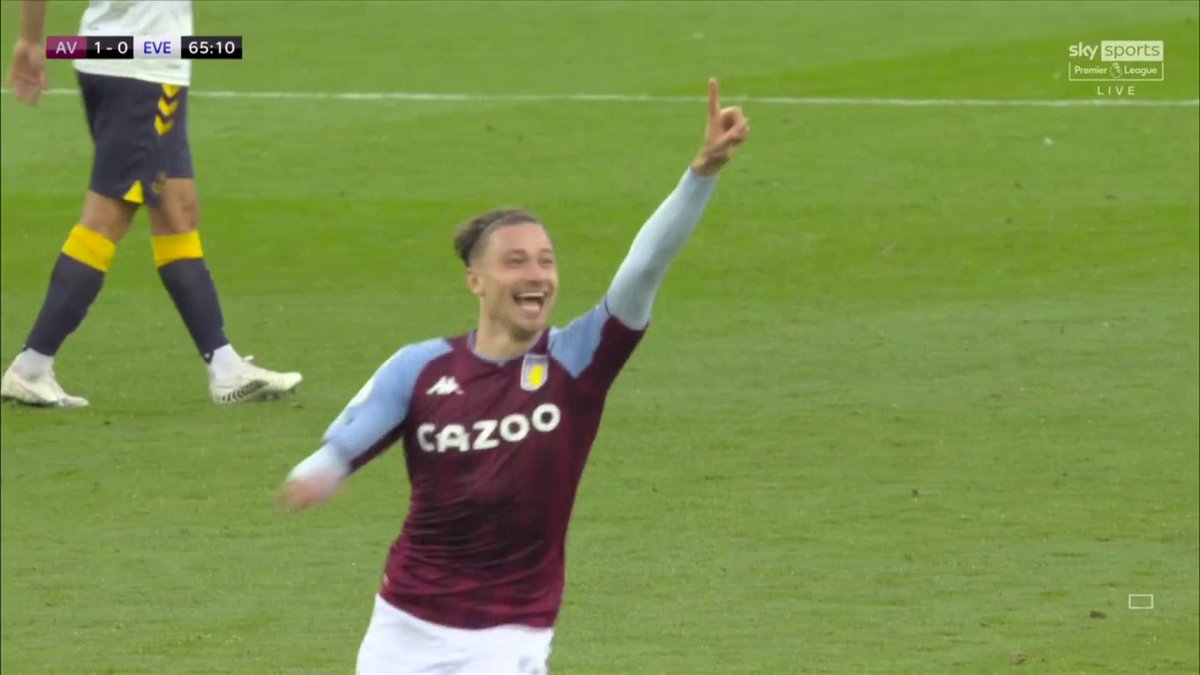 Ben Brereton Diaz has been one of the stories of the year from the Football League, having found out he was eligible to play for Chile through his mother, and is now a cult hero in his homeland - even playing at the Copa America this summer. Cash will be hoping his international career follows a similar trajectory, even if the move has taken slightly longer than he had hoped.
"The last president, I believe, didn't really want to listen to me," Cash told the Guardian. "Not in a rude way, he just wasn't into the idea of me coming to play for Poland. But the new president came and he has been really helpful and wanted to get it done quickly, as did the manager [Paulo Sousa]. That all helped push it on."
Now Cash has an outside chance of beating England to the only qualification spot, but more likely, he will contest in the play-offs for a spot at the Qatar World Cup. It's been quite the journey to make it this far for Poland's newest star - but his journey has only just begun.