Max Verstappen has won the Canadian Grand Prix after holding off Carlos Sainz's Ferrari over the final few laps, while Lewis Hamilton secured his second podium of the season for an improved Mercedes.
It was a thrilling display from the world champion who was under huge pressure from Sainz for the final ten laps, after a safety car had bunched the field up. Unlike in qualifying, it was a warm and sunny day in Montreal, which meant that the tyres didn't last as long as expected and pit stops were crucial.
Verstappen is the favourite to defend his world championship title and another win here means that Red Bull have now won six in a row, and the Dutch driver has extended his lead at the top of the standings with five of those six successes.
Read more:
There were two virtual safety cars and one regular one on an afternoon that saw Verstappen's team mate Sergio Perez suffer a DNF due to engine failure as worries about the Red Bull's reliability surfaced once more. This was the fourth mechanical retirement of the season for the team, but lucky for Christian Horner, Verstappen suffered no issues.
Fernando Alonso, who mastered this circuit in the wet, dropped back through the pack and didn't make enough of the safety cars as others around him did. He finished seventh on fresh rubber behind his teammate as Alpine and Alfa Romeo got two top ten finishes.
George Russell continued his run of top five finishes this season as he came fourth, but Hamilton had the pace on him today after a dismal Friday. This is the circuit where the seven-time champion got his first race win, and he loves it here. From his back issues last week to a podium position today shows the mark of the man, who was delighted with his team's turnaround.
Chased all the way to the line, but Max soaked up the pressure to take his sixth win of 2022! 🏆
#CanadianGP
#F1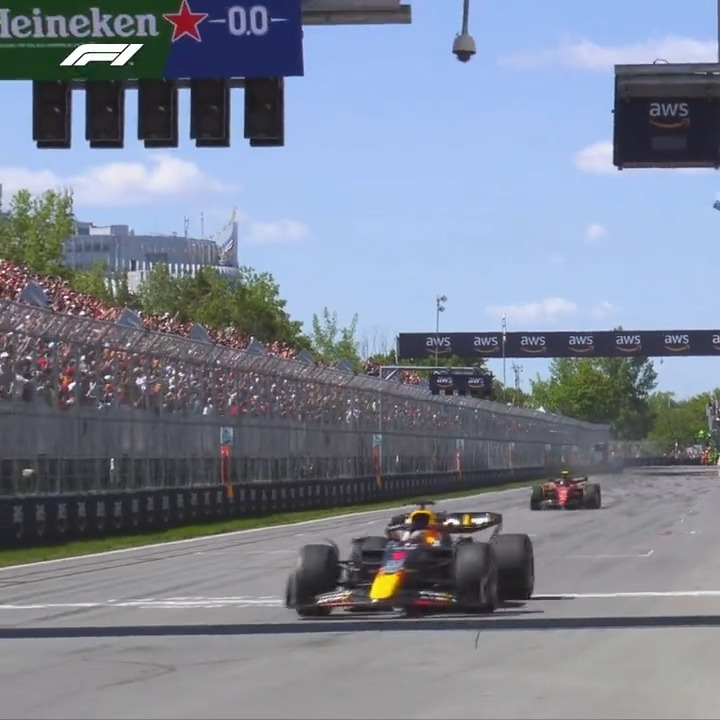 Ferrari were hoping to get Charles Leclerc back in the mix after his engine penalty saw him start 19th and they did a remarkably good job, as he came home in fifth. They got their strategy right and allowed the Monegasque to carve his way through the pack. His overtakes on both Alpines late on were a sign of his pace, but Verstappen was too good today.
After his first win in Canada, he now has a 46 point gap after nine races. It is by no means untouchable, but with both Ferraris seemingly taking turns at attacking him, he is just streaking away from the rest of the pack.
Next up is Silverstone, and Lewis Hamilton looks like he is getting closer to competing at the front again. "I'm good," he said after this race. "I'm back to being young!" A revitalised Hamilton driving around Silverstone is a sight to behold and something we can all look forward to.
Mercedes' resurgence is exciting, but Red Bull are the dominant force this year. Six wins in a row is a remarkable achievement and Leclerc is now 49 points behind Verstappen as Horner's team lead both standings.
Ferrari have upgrades planned and Mercedes look to have found some pace, but Red Bull and Verstappen are for now, untouchable.
*18+, terms and conditions apply.