Max Verstappen claimed his eighth Formula 1 victory of the season in the Hungarian Grand Prix as once again Ferrari were left to rue their decisions as they could only conjure up a fourth and sixth finish.
The Dutchman claimed the 28th victory of his career to cap off another great result for Red Bull. The spectators that were in attendance were getting their money's worth once again as the track in Mogyorod delivered more thrills and drama that makes this sport the spectacle that it is.
READ MORE:
After such a positive start to the race, the trend of bad decision-making popped up again for Ferrari as at a key stage of the race they gave Charles Leclerc hard tyres, to the confusion of everyone but them. Mercedes were showing them exactly how to execute a smart strategy with Lewis Hamilton (2nd) and George Russell (3rd) both finishing on the podium. But these mistakes from Ferrari are a regular occurrence and it's bizarre that they are still to learn from them - this summer break seems to have come at the right time for them.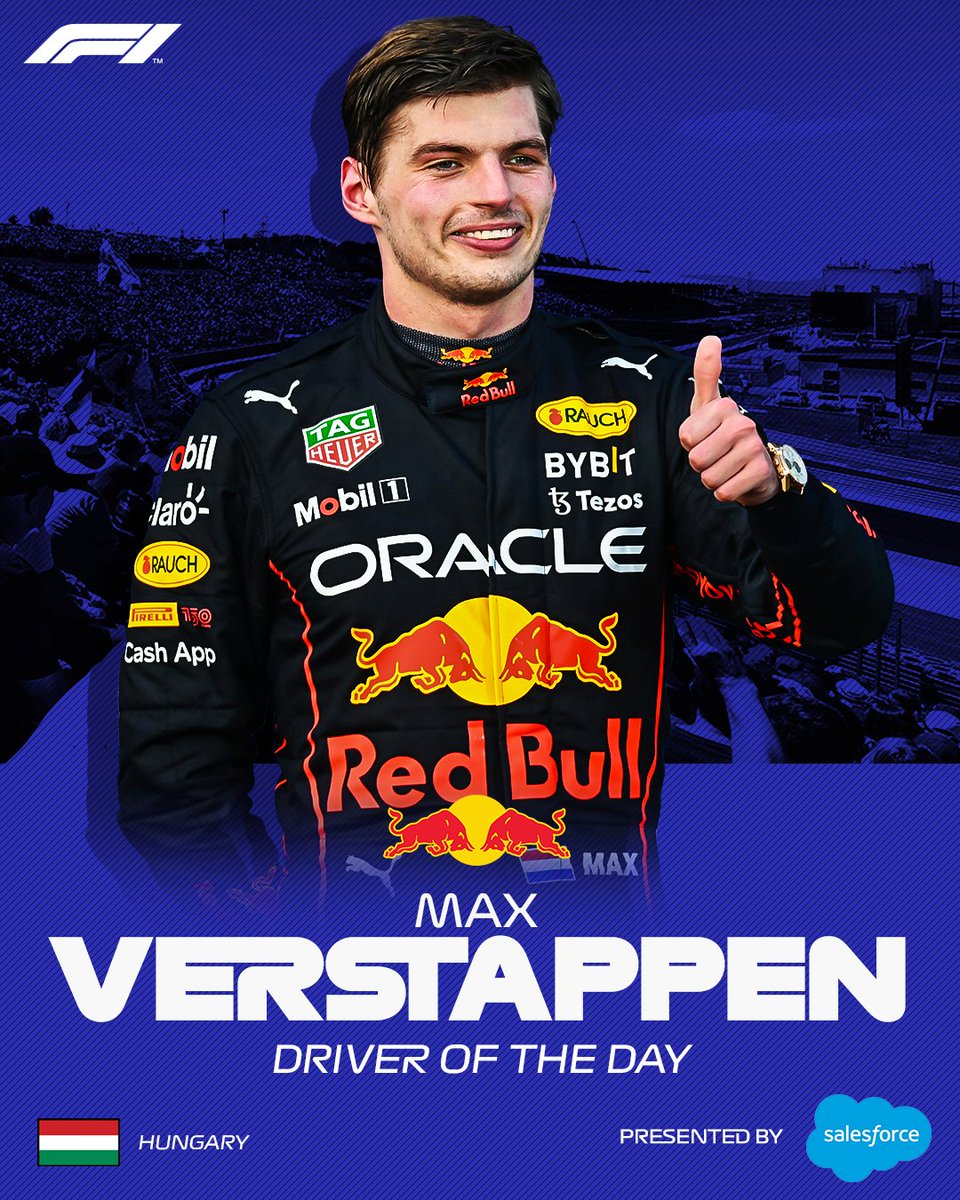 Russell took full advantage of his pole position with an excellent start to the race as his soft tyres were doing brilliantly to hold off the two Ferrari cars, fitted with medium tyres. As the Mercedes driver was called into the pit stop to change his tyres, he dropped down the leaderboard but was slowly able to regain the lead. Hamilton passed Lando Norris, before rival Verstappen did the same moments after.
By lap 23, the top 10 at the time were all using the medium tyres so there was nothing much to separate the leaders, with just over a second separating Russell and Leclerc in second. It seemed as though the race was going to be won by strategy and by the speed of the pit stops. The Ferrari driver got alongside Russell at turn two on lap 28 and tried to take the lead but the Mercedes star slammed the door shut to deny Leclerc the opportunity. Leclerc didn't stop and his patience wore off as he was able to move in front with an excellent piece of driving.
Verstappen and Hamilton may have been fourth and fifth respectively at this stage, but they were both not to be slept on, with Hamilton being the fastest driver on track while his Red Bull counterpart was also driving well. Hamilton then went past Vertstappen and slowly moved up into second and then first as Russell and Leclerc dropped, with Verstappen rising into second. This race was filled with drama and exciting battles and while the main focus will be on more of Ferrari's shortcomings, credit has to be given to Red Bull and Mercedes for their management throughout the race.