The Leicester City keeper, currently on-loan at Preston, wants to follow in Kasper Schmeichel's footsteps for club and country
12:00, 08 Feb 2022
Leicester shot-stopper Daniel Iversen is hungry to fill Kasper Schmeichel's sizeable shoes – for club and country!
Iversen has had to wait patiently to try and replace Schmeichel between the posts for the Foxes and also at international level with Denmark.
But the 24-year-old hopes his hard work and patience will finally pay off so he can one day star at the top level and, with any luck, enjoy a stellar career like his beloved compatriot.
Schmeichel is now 35 and Iversen knows he will have to grab his opportunity with both hands when his hero finally retires.
"Kasper's one of the best keepers in the world in my eyes, not just the Premier League," stressed Iversen.
"When you look at how well he's performed throughout his career, he's just so consistent.
"He's been great for me, if I could have a career anything like his I'd be really happy. He's always been really supportive and I've learnt so much off him.
"Just watching him in training and working with him and other great keepers has been brilliant.
"He helped me a lot when I moved to this country – and he told me it would really help me to get some experience out on loan.
"I also met his dad Peter once and he gave me some good advice, but I know how hard it is to get your chance."
Iversen made the daunting decision to move to England from his native country as a bright-eyed 18-year-old.
But nearly six years later and the highly-rated keeper has now enjoyed loan spells at three different English clubs, as well as a brief loan stint in Belgium.
He played 42 games for Oldham in League Town in 2018-2019 and 34 times for Rotherham in League One the following season.
But after a dip into Belgian football, Iversen then found a welcoming home at Deepdale.
Iversen is currently impressing on a season-long loan at Preston, where he sparkled in the second half of last season.
Daniel Iversen... That's the tweet.
#pnefc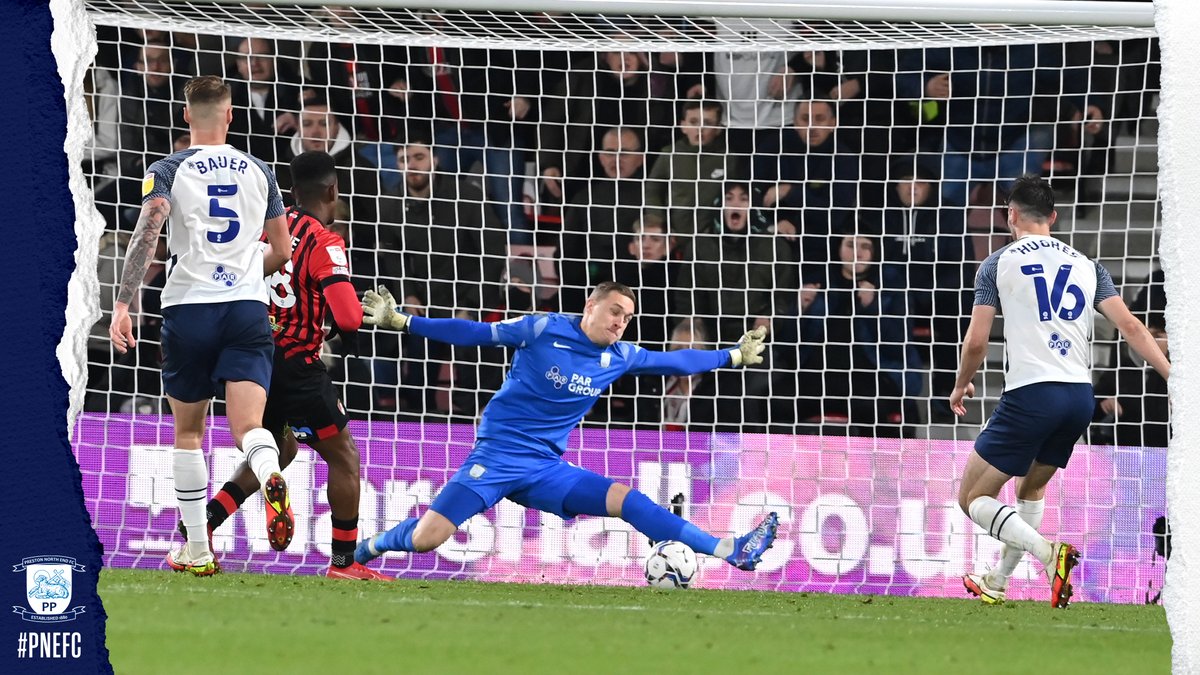 Although the Lilywhites have struggled for consistent form in the Championship so far this season, Iversen has been one of the rare bright lights in an otherwise gloomy campaign for the ambitious Lancashire club.
"It was a big step for me to move to England and sign for Leicester, I was leaving my family behind," reflected Iversen.
"But I've always wanted to play at the top level and really happy I made the move.
"I see my family more now and I'm playing regularly, which is what I needed to do to improve.
"We've [Preston] got a really good dressing room, but we need to find a balance to how we play.
"We're too up and down this season, which is something we're working hard to put right.
"I was surprised with how tough the Championship is, but I'm enjoying the challenge."
Preston might have struggled to get as many wins as they'd like, but Iversen has still produced a string of spectacular saves which have put himself on the radar of Danish national coach Kasper Hjulmand.
And with next year's World Cup in Qatar on the horizon, the keeper hopes he can do everything in his power to make another giant leap in his blossoming career.
"I spoke to the coach of the Danish team [recently], it was nice to have a chat with him," revealed Iversen.
"There's a lot of other great keepers, but all I can keep doing is playing well for Preston and see what happens."