The German team aim to have a net-zero carbon footprint before the end of the new season
17:01, 05 Mar 2020
Mercedes are seriously doing their bit for the environment, revealing their Formula One operation will have a net-zero carbon footprint before the end of the 2020 season.
At a time when climate change and saving the planet is a top and urgent priority for so many, while F1 hope to be carbon neutral by 2030, the German team have impressively produced a sustainability plan to reach the aim this year. While they are offsetting the emission of carbon dioxide the company also hopes to cut the amount of CO2 it produces in half within two years, using 'gold standard' offsetting schemes.
Mercedes will transition to use renewable energy where possible at its factories in Brixworth and Brackley. They will also look to change how they operate at races to further help the environment, while the team's catering teams will ditch single-use plastics and hotel stays will be also switching to be low-impact for members of the team, according to Motorsport Magazine.
"We have taken the challenge on in trying to be net carbon zero in 2020," team principal Toto Wolff said on Wednesday, as reported by Motorsport.com.
"By this summer, we will be receiving all our energy from renewable sources, which is something that we are very proud of.
"[There are] little deep gains that you can around not using plastics, and trying to optimize our carbon footprint generally by using different generators, and fuelling them in a different way.
"We will be net carbon zero as a team by the end of 2020. And that is something that we are very proud of, and shows that it's going in the right direction."
Our crush 😍😍😍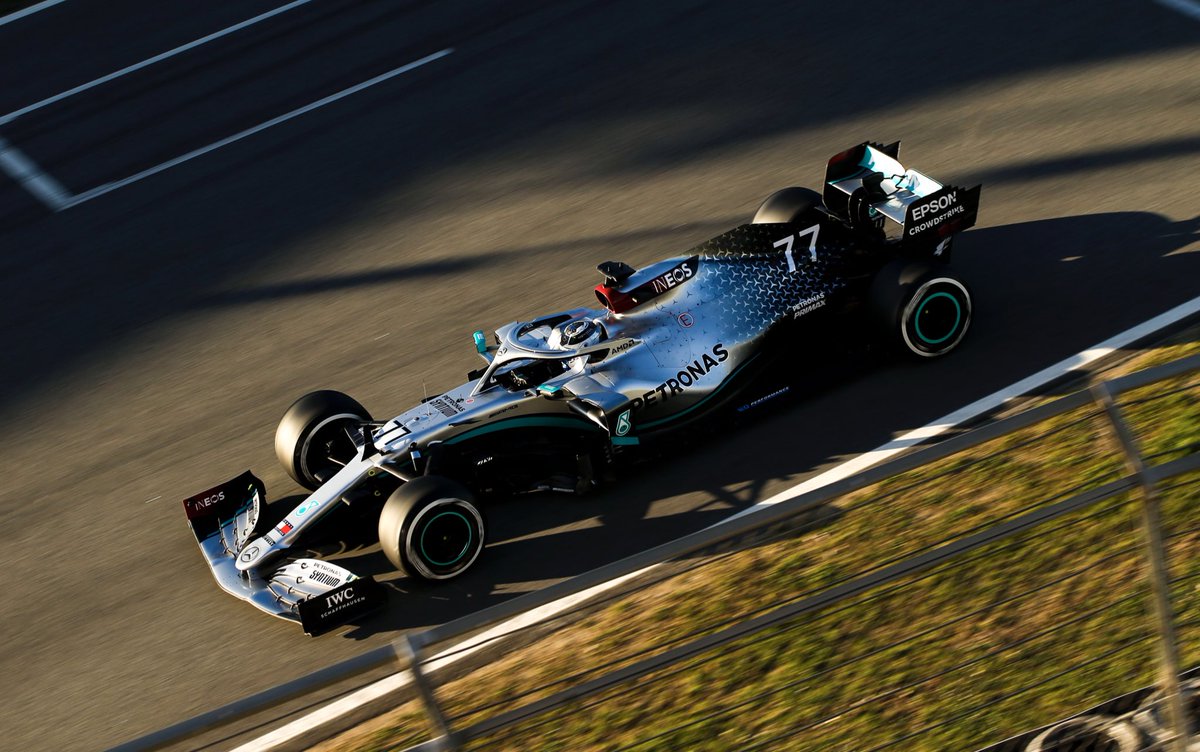 World champion Lewis Hamilton hopes Mercedes moves to help the planet so swiftly will see others follow suit.
"I think naturally there can be criticism from the outside, but from my part, I feel my strength is that I'm able to help change it from within," he told Motorsport.com.
"So being very close within the organisation trying to push for these changes, which I've been very vocal about for quite some time. I think about like the future of my nieces and nephew, and what kind of world they're going to grow up in. And I'm trying to really use my platform and my voice really just trying to raise awareness and shift the mindset of these industries in a positive direction."
The 35-year-old also hinted that the future of F1 could be electric though admitted it will come after his racing career should it happen.
"We've gone from a V8… we now use a third less fuel than before. The developments that are coming in the future are going to be really, really interesting. If F1 will be 'FE1' at some stage? Probably not in my racing career. But beyond, for sure, I think it's got a really bright future."