The streaming service will revamp their boxing coverage with a brand-new set of on-air talent and broadcasters
17:12, 28 Jun 2021
DAZN, along with Matchroom Boxing, have announced a brand-new set of on-air talent and broadcasters which will revamp their boxing coverage after the recent news of their global five-year deal to cover the sport worldwide.
The biggest coup for the streaming platform has to be British broadcasting icon Mike 'the voice of boxing' Costello, who will now be the lead commentator on DAZN and brings seven Olympic Games worth of experience from the BBC, as well as 15 years covering the major title fights around the world. In terms of boxing, it doesn't get any better than this.
"I've had such a great time at the BBC for so long that I've always said it would take something special to persuade me to leave that role and I get the impression this is that something special," Costello commented.
"I love the energy, ambition and passion around this new venture with DAZN and Matchroom. From black and white television, Boxing was one of the most popular sports where televised sports were growing. We then moved into the PPV and satellite era. Over the decades boxing has tended to move with the times in the media landscape and I think this is the next step of that journey."
The Voice 🗣🎙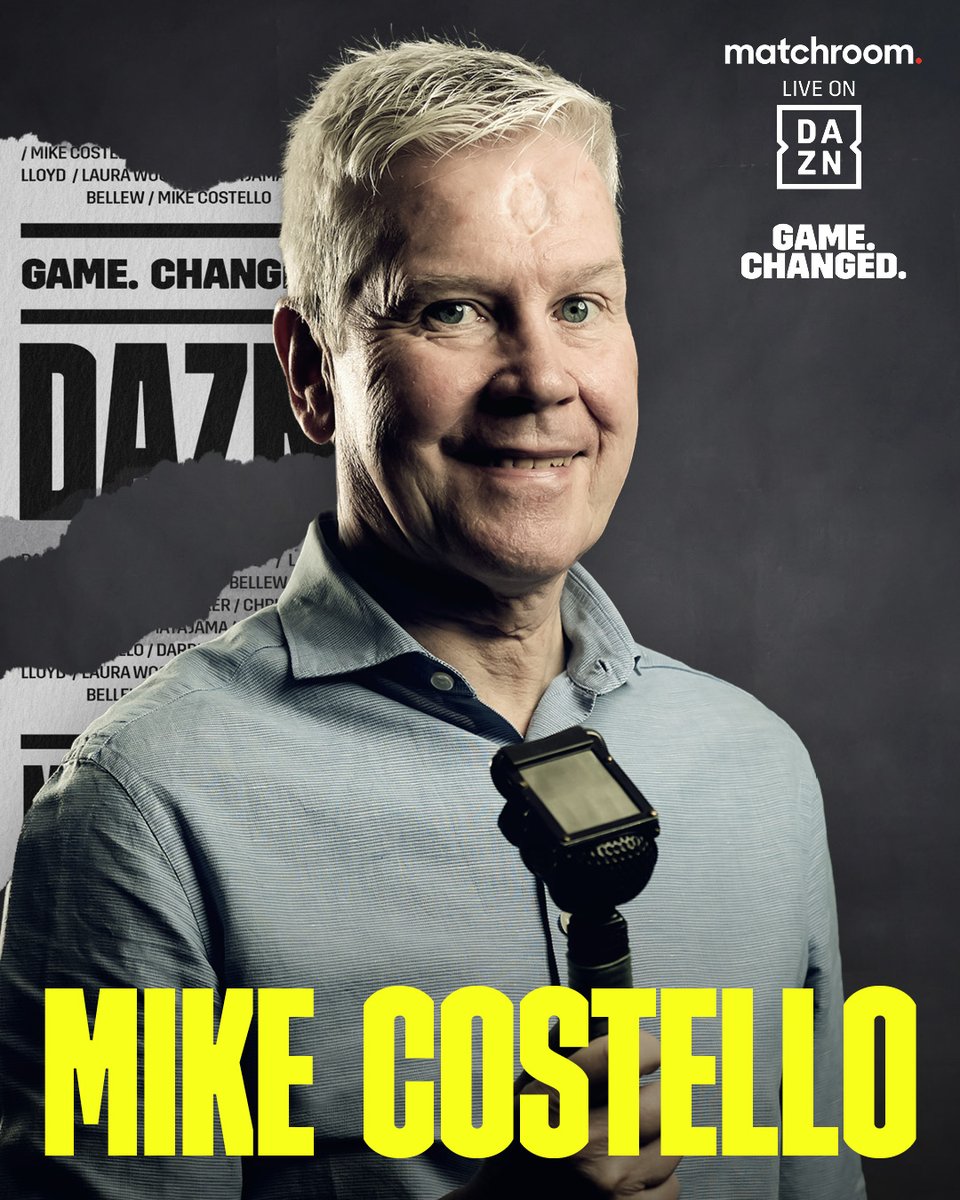 Joining Costello is Maya Jama, one of the UK's most influential celebrities who comes in with sports presenting experience. She is currently co-hosting Peter Crouch's Year-Late Euros, hosted the Save Our Summer series in 2020 and started out on YouTube channel Copa 90, while more recently she has been the voice of several hit shows across the BBC, ITV and Channel 4.
"I couldn't be prouder of this team of talent that we have assembled for our ground-breaking new project," promoter Eddie Hearn commented. "The launch of Matchroom Media has enabled us to form a cradle to grave mindset across inception to completion of our shows so we can deliver the live event experience to the viewer in the narrative and style in which we have built it.
"It's a real mixture of industry legends and fresh new talent that will give us the credibility and the energy to drive this new era forward. Mike Costello has long been the fan favourite for live boxing commentary, and we are honoured to welcome him to the team. Maya Jama is now one of the leading broadcasters and personalities in British television, and brings a great new perspective to the audience, as a boxing fan and well-known sports presenter. We can't wait to get started with Fight Camp next month!"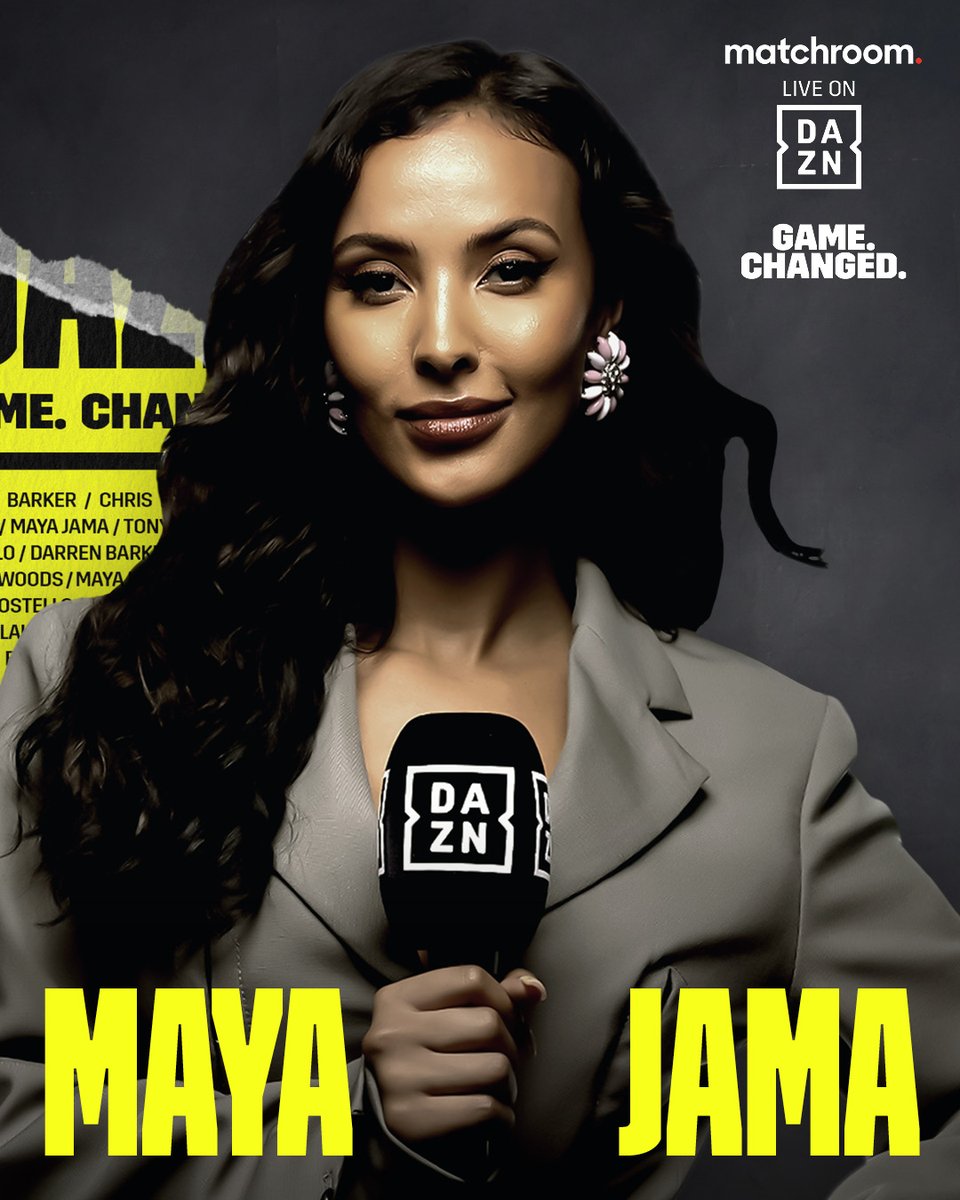 Back to boxing and former WBC Cruiserweight World Champion Tony Bellew has been signed up. He has carved out a career as a cracking pundit having seen and done it all in the sport, while his personality shines through. When it comes to knowing the ins and outs of the sport, having only retired in 2018, Bellew provides an insight which few others can offer.
2021 SJA Sports Presenter of the Year Laura Woods also joins up having hosted talkSPORT Radio's Breakfast Show along with former WBO Middleweight World Champion Andy Lee, former IBF Middleweight World Champion Darren Barker and expert analyst Chris Lloyd.
This brand new team will kick off their career on DAZN with the second instalment of Fight Camp, which will take place at Matchroom HQ over three successive weekends, starting on July 31. DAZN's boxing coverage has made huge progress since launching in 2018, and this latest set of recruits are sure to put them amongst the elite when it comes to boxing coverage worldwide. Costello alone is worth the £1.99 per month introductory offer available to UK viewers.