My Enemy's Enemy Is My Friend? Gladbach And Leverkusen Fans Enjoying Cologne's Absence As The Bundesliga Returns
13:38, 26 Aug 2018
Cologne/Mönchengladbach. The people emerging onto platform four in the Cologne suburb of Ehrenfeld weren't immediately recognisable as football supporters. In fact, given that 1.FC Köln were still playing at home a couple of kilometres away, there was no reason to believe they liked football at all.
Once the regional train to Mönchengladbach pulled in however, many of them began to withdraw scarves from their pockets or from inside their coats. Some were red tinged with black, others black and white with green trim – unfamiliar colour combinations in this particular city.
"There are not that many of us who openly show our colours," laughed Matthias, a Bayer Leverkusen supporter en route to his team's opening Bundesliga game away at Borussia Mönchengladbach. "You go into pubs and you watch your games and some of the Cologne fans make fun of you a bit.
"If you're looking for trouble, you can probably find it but it's usually ok if you pick the right places.
There are supporters of many different clubs in Cologne due to migration from different parts of Germany."
Including Borussia Mönchengladbach, Germany's sixth biggest club in terms of members who are found all over the country, a legacy of the Foals' domestic and international glory years in the 1970s.
And so, in one of several bustling pubs down the high-street in Rheydt, just outside Mönchenglabach, the "Spree-Borussen" from the River Spree in Berlin could be found sat at a table across from the "Stiefel-Borussen" from the Stiefel pub in central Cologne.
Next stop:
#M
önchengladbach, where the odd pre-match Altbier appears to have been consumed.
What do Gladbach fans think of
#Leverkusen
? "Nothing. A completely irrelevant club."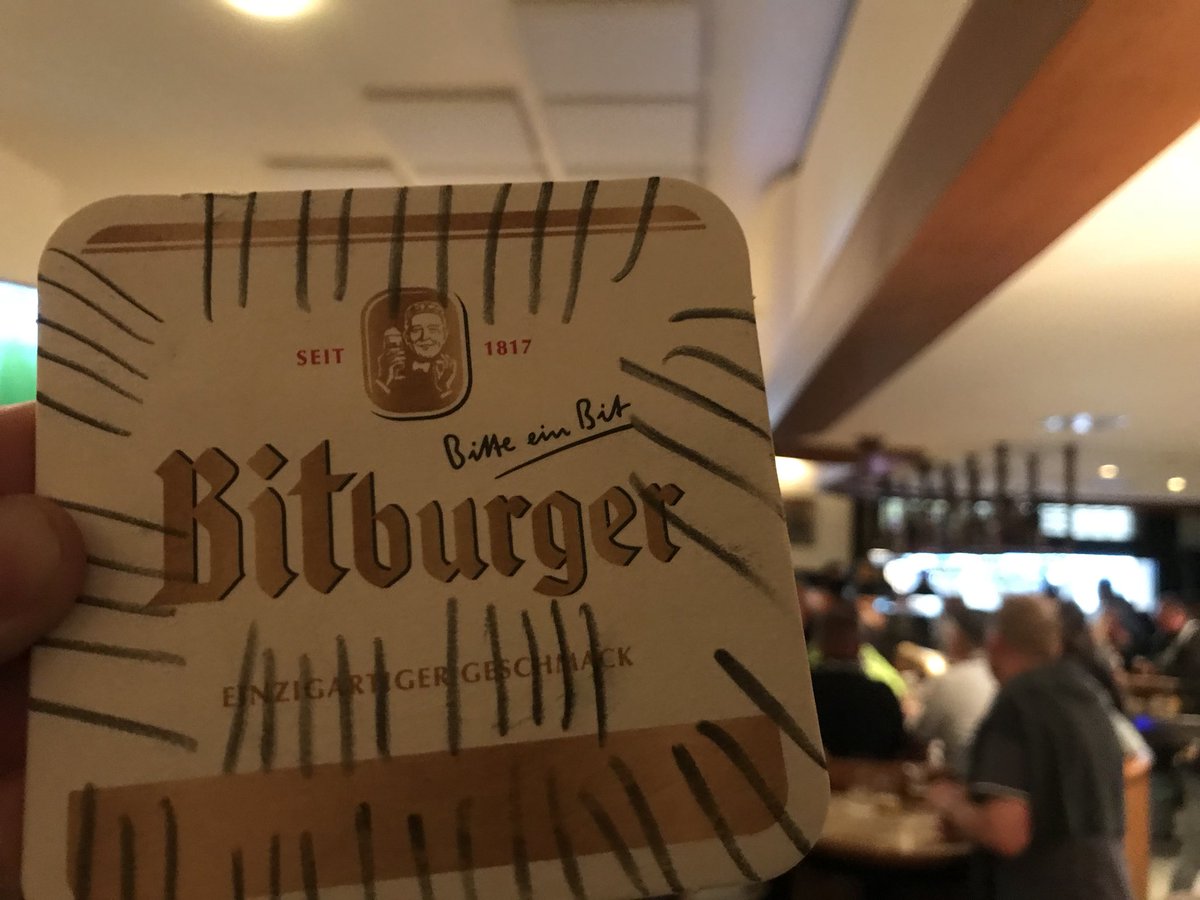 'Irrelevant' Leverkusen?
But what do the Gladbach fans think of Leverkusen? "If you hate a rival club, then at least that's recognition," opined one Gladbach supporter, referring to their relegated arch-rivals. "But Bayer Leverkusen? I feel nothing. They're completely irrelevant."
Leverkusen fans are quite content remaining under the radar. "Cologne is huge city, Düsseldorf is a huge city, and we're sandwiched in between," explained one hardcore supporter who was among the few hundred Leverkusen fans who travelled to the UEFA Cup final second leg against Espanyol in Barcelona in 1988. "Then there's Gladbach, Dortmund and Schalke nearby. For the size of the town we come from, we do ok."
Indeed, while the seating section of the away end remained half-empty, the vocal standing block was completely full. And they thought they were about to see their team take the lead after a quarter of an hour when Kevin Volland's cross found Leon Bailey unmarked at the back post, but the Jamaican's header came back off the crossbar.
On paper, Leverkusen boast a formidable attack with striker Lucas Alario and winger Julian Brandt complementing Volland and Bailey, plus the creative Kai Havertz in midfield. It's quality which gives fans confidence that the Werkself can return to the Champions League after agonisingly missing out on goal difference last season.
"It's definitely possible but we'll need a bit of luck," said Matthias. "We did well last season, but we ran out of steam towards the end. Some people have been saying we can even come second but I don't know about that. Fourth will be fine."
Gladbach take control
But they'll need to be more clinical than they were against their Rhineland neighbours, who began to take control of the game. New signing Alassane Plea, (€23m from Nice) started on the bench but when Brazilian forward Raffael is on form, Gladbach always look dangerous.
Replacement Leverkusen goalkeeper Ramazan Özcan kept his side in the game when he saved Thorgan Hazard's penalty just before half-time but he had no chance when the referee again pointed to the spot in the second half, Jonas Hofmann firing home to give Gladbach the lead.
Five minutes later, it was two as Raffael and Fabian Johnson passed their way through the Leverkusen defence, the German-American finishing off a clever move and getting the Foals off to a perfect start.
"Scheiss Fussballclub Köln!" sang the jubilant Gladbach fans in the Nordkurve as full-time approached, still gloating in Cologne's relegation to division two.
But would they sing it on platform four in Ehrenfeld once they got back home?