An attack of pulsatile tinnitus left Robertson unable to play at the Scottish Open
18:00, 18 Dec 2021
Neil Robertson has revealed a recent health scare left him fearing for his career. The Australian is into Sunday's World Grand Prix final at Coventry's CBS Arena looking to win the tournament for a second time in three years.
And that comes straight after being forced to pull out of this month's Scottish Open with dizziness and a loss of hearing and balance from an attack of pulsatile tinnitus.
The loud noise in both ears to the speed of an increased heartbeat left the world No4 and former world champion unable to sleep or walk straight – let alone practice or play matches.
And before the treatment of steroids father-of-two Robertson, 39, found himself trawling the internet worried it could be a brain tumour. Former professional Robin Hull from Finland was forced to retire after a serious viral infection led to an increased heartbeat.
And Robertson said: "The day before the UK Championship I sensed something was not right. That night I got the loudest ringing sound in my left ear, I thought initially it might be the TV or radio. One of my brothers has suffered with tinnitus for years.
"So I am looking up on the internet how to get to sleep with tinnitus, and it said put on some ocean and rain sounds and eventually got to sleep around 5am.
"Then during the match against John Astley my balance wasn't right and my left ear was still ringing. It was awful. The crowd was quiet at the start, and it actually got easier when they got louder as it blocked out the other noise.
"Even if I had won I would have had to withdraw a couple of days later as I developed what they call pulsatile tinnitus.
"All sorts start going through your mind. I wondered if I was getting what Robin Hull got, where he could only play for an hour before having to withdraw.
"Of course you worry when the specialists are sending you in for MRI scans. I was an idiot and went on Google to see what I could have, and you see things like brain tumours.
"I'd be sitting on the couch watching TV and my heart would start racing a million beats a minute and my head would start throbbing like a beacon, non-stop, to the same speed and rhythm.
Neil Robertson defeats Mark Selby 6-3 to reach the final of the 2021
@CazooUK
World Grand Prix - his 34th ranking final
#CazooSeries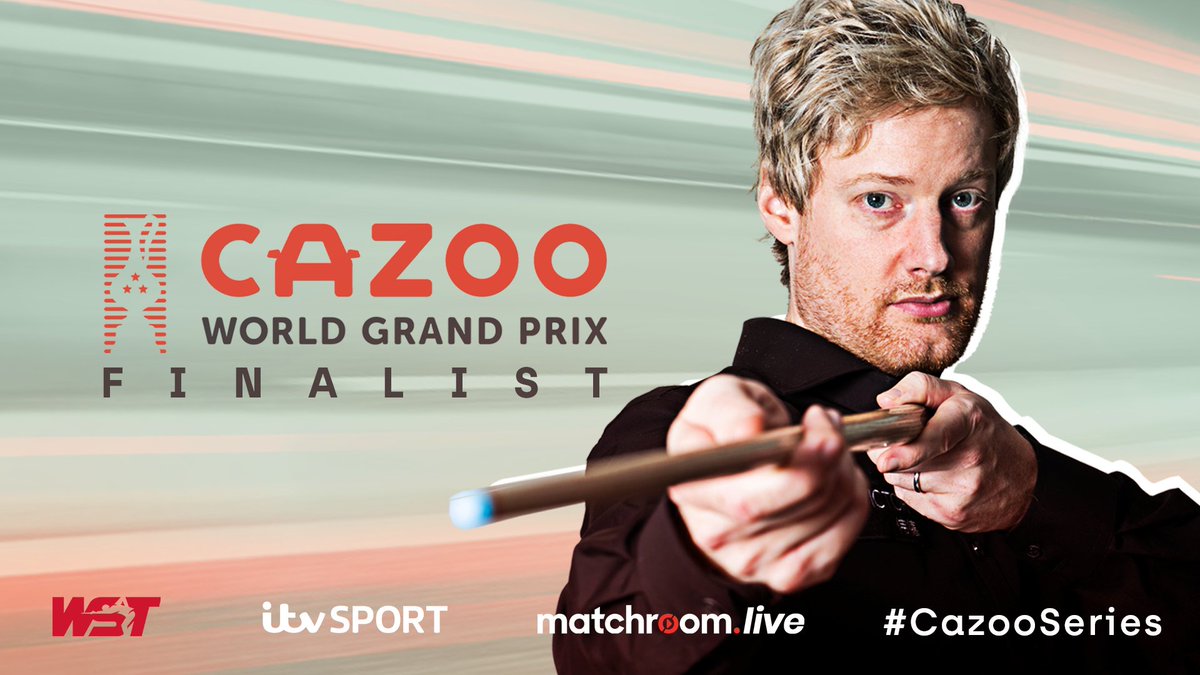 "I tried walking the dog with Mille, I was walking straight and I just veered onto the road. I couldn't stand up for 20 minutes without needing to sit. And when I did, the room would start spinning.
"I saw a specialist, did all the tests and had lost around 15 per cent of my hearing which caused the balance problems. I couldn't practice let alone play, so had to pull out of the Scottish Open.
"They put me on steroids for a week and it seems to have been a rare viral infection. I still get it a little bit in the mornings but it's not causing such big issues."
Robertson has already tucked away the English Open title early in the season, and has a habit of getting on the board early and using that as a springboard for the rest of the campaign.
As the world No4 goes looking for a 22nd ranking title as well as the £100,000 first prize, he added: "I showed at the English Open that I don't need to have played in loads of events to become match-sharp, I know what is required to win big tournaments and matches.
"Winning a title early in the season as I did there takes some of the pressure off, and it is just nice to have on the board.
"It's maybe a bit like Manchester City and how they keep winning the Carabao Cup. You have a won a trophy early, and then the most horrible case scenario is that you have won something.
"Then you look to use that as a springboard, and go and build on that to win bigger titles. I have a good record in that regard, and have won the actual first ranking event of the season a few times. I am switched on from the start of the season, and know what it can lead to if you win early."
Robertson will certainly be going into Sunday's showpiece occasion in good spirits, buoyed by a fifth win in a row over current world No1 and reigning and four-time world champion Mark Selby.
The latest 6-3 victory on Friday night is a further product of Robertson's vow to himself after a painful World Championship quarter-final defeat to Selby at the Crucible in 2020 to never again allow the Leicester man to dictate the tempo of the match.
Robertson said: "It is hard to beat Mark Selby in any match. I am experienced enough to know that if someone has a good run against you not to let it affect me too much.
"But it is good for your confidence to know you have such a good recent record against such a top player and tough man to get past."