Robertson secured an epic 10-9 victory over John Higgins in Llandudno
09:30, 04 Apr 2022
Neil Robertson pulled off one of snooker's greatest comebacks against a shattered John Higgins to claim a second Tour Championship title.
The Australian was already the player of the season even before Sunday night's incredible 10-9 victory achieved by winning the last six frames at the Venue Cymru in Llandudno.
World No6 Higgins, 46, looked home and hosed when he surged 9-4 ahead in the evening session as he handed out a match-play masterclass.
But Robertson, who had already won the English Open, the Players Championship and the Masters, staged a miraculous recovery to claim the £150,000 first prize.
Hardly any other player on tour could have shown the guts and belief to resurrect the contest from that dire situation.
But for a devastated Higgins this followed finals lost at the English Open to Robertson and the Northern Ireland Open to Mark Allen also after holding good leads.
The season could have been so different for Higgins, who had been chasing a 32nd ranking title success. In all he has now lost five of the six finals reached, including the five major ones – prevailing only in the low-key Championship League.
The 40-year-old Robertson, though, has hardened up as favourite to win a second world title at the Betfred World Championship that starts later in April.
And this win bore comparison with some of the most memorable final fightbacks. Stephen Hendry came back from 7-0 and 8-2 down to beat Mike Hallett 9-8 in the 1991 Masters final.
Neil Robertson smacks in a long red...
Alan McManus: "What a ripper!"
Snooker perfection.
And Dennis Taylor famously came back from 8-0 down to win the 1985 Crucible final 18-17. Paul Hunter's 10-9 win over Ronnie O'Sullivan in the 2004 Masters final from 7-2 down was another classic.
Robertson said: "It was just a freak match and result. John was completely outplaying me today, and I had no answers. I was really shocked when he came over and shook hands, I couldn't believe I had won.
"At 9-4 down I just thought if you're going to go out, do it going for a long pot. I dug very deep and still believed, and things started to go my way.
"Ronnie threw everything at me in the semi-final as well – the kitchen sink, the car and the house. But I have been playing well enough to withstand this sort of thing.
"That has to be best comeback of my career, considering the opposition and the situation. I won the Scottish Open once from 8-4 down to win 9-8 against Cao Yupeng.
"But this, I felt like I had to win it rather than think John might lose it. He missed a couple of balls in the evening session he would normally get, but the pressure was immense at that time because I never gave up.
"Earlier he was just shutting me down and playing unbelievably well, and he only started missing balls in the last couple of frames.
"Even the red he said was unforgivable in the decider, it's not a nice shot when you have been sitting down a lot. When I was getting my chances at the end, there was something easier to go at."
Higgins said: "Neil came back and put me under unbelievable pressure and I just never stood up to it. What can you say, but it was unforgivable the red I missed in the decider.
"That's a shot that can ruin or end your career. I enjoyed the match, but the way it ended will leave some real mental scars.
"I am feeling numb just now, that's the way it goes. There was a moment I thought I had the match won, and I played really well in the game. But look, there are worse things that can happen in life."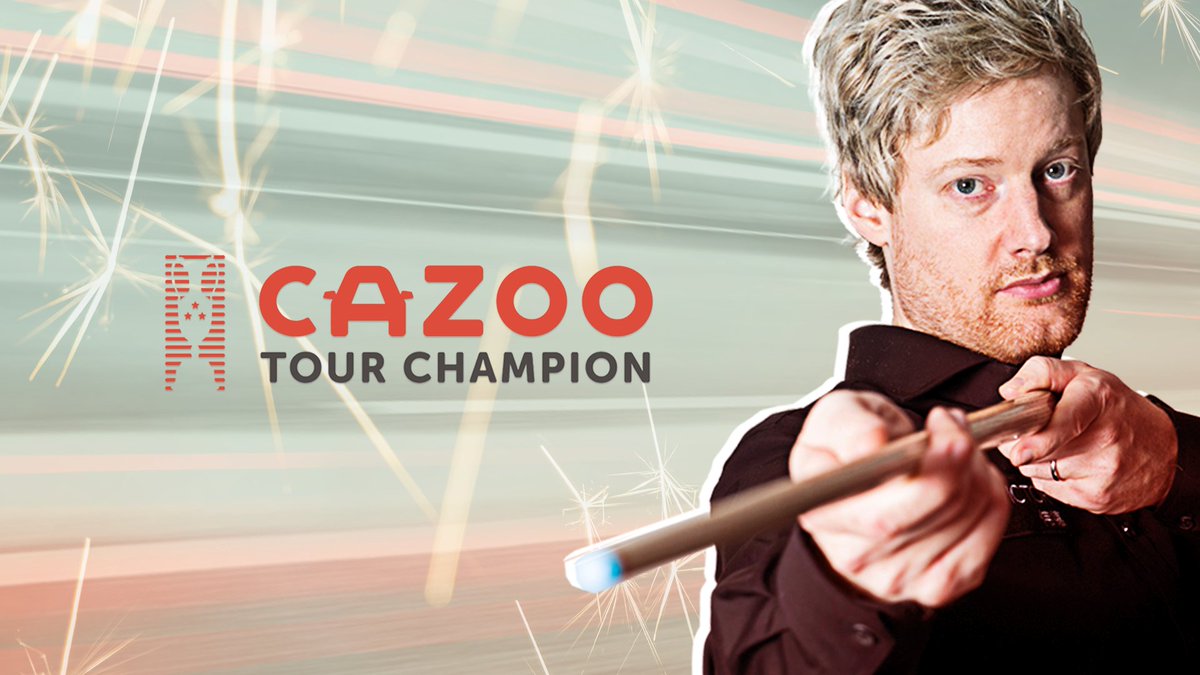 The first session delivered a barely credible standard, featuring five century breaks. Higgins stole the first frame on the black – and then battered Robertson with breaks of 136 and 126.
Many would have crumbled there and then, but Robertson showed his own mettle by clawing back to 3-3, making a 130 and then missing a tough final blue on a 147 attempt for a 129.
But Higgins, perhaps crucially, then delivered two more hammer-blow breaks of 127 and 80. And when he took the first three frames of the evening to go 8-3 ahead, the game looked up.
Robertson battled valiantly from 9-4 to get back to 9-6 including a break of 108 – and then snatched frame 16 as the tension started to rise in the arena.
A break of 93 amazingly hauled Robertson level at 9-9, and with Higgins now cold he leapt on another chance following a bad miss on a red from the Scot for a famous win.