Keith Hill brought in nine players in one day
14:34, 03 Sep 2019
Like desperate tourists spending their final Euros at the airport on Toblerones, Bolton went on a signing spree this week like they couldn't have even dreamt of a week earlier.
With the club seemingly hours from extinction and neighbours Bury in even more perilous danger, signs were ominous for a club which not too long ago was drawing against Bayern Munich away in the Europa League.
Thankfully, a deal was struck between the Football Ventures group and administrators who had been at the University of Bolton Stadium for months trying to keep one of the founder members of the Football League afloat.
It had been left to the club's youngsters to gamely fulfil the opening fixtures against League One rivals (though a game at Doncaster was postponed) and their defeat at Gillingham on Saturday was not their first by a thumping scoreline with the defeat at Tranmere particularly painful. But the 750-odd fans heading home from Kent that night received some good news when the club confirmed that Keith Hill and David Flitcroft were arriving as manager and assistant manager respectively.
Both have extensive knowledge of working in the lower leagues with Hill especially respected for his work with Rochdale and Flitcroft, a former team-mate of Hill, enjoying relative success at Bury. The duo hail from Bolton which was an important box ticked for the Wanderers fans despite an emotional pull towards another potential candidate, popular former player Kevin Nolan who starred for the club during the halcyon days of the 2000s.
📸 The new Bolton Wanderers management team.
Welcome to the club, Keith Hill and David Flitcroft. 🤝
#MadeInBolton
🏠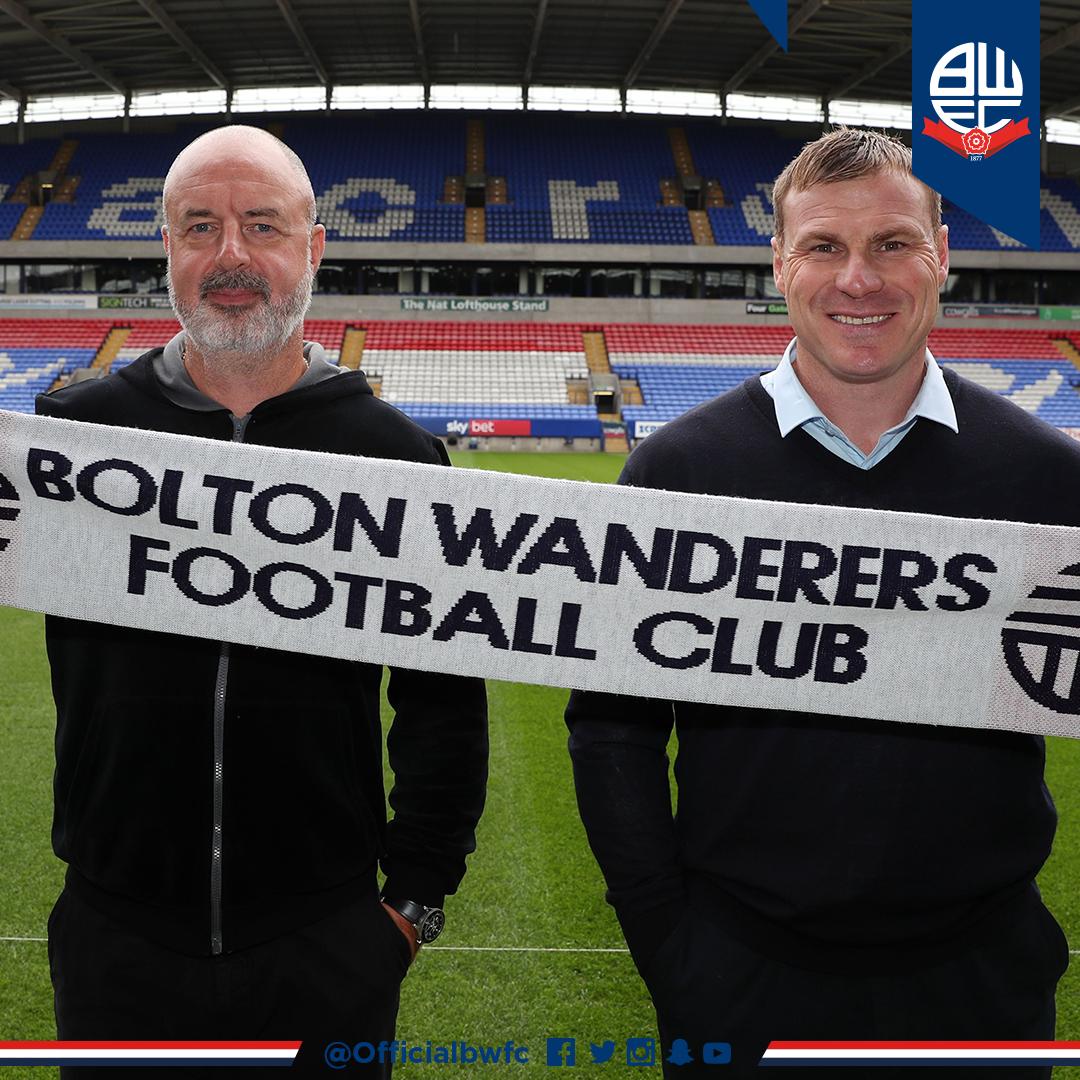 With a manager in place, the club was able to look at recruitment though pickings were slim in the final hours before the transfer window closed. Hill and Flitcroft were able to bring in nine new players on Monday, adding some much-needed experience to this young Wanderers squad.
Several of the players have been drafted in on loan or short term deals but it was hardly a buyer's market by the time Bolton were given the green light to do some business.
First in was Stoke City winger Thibaud Verlinden who at 20 became one of the oldest members of a threadbare squad.
Defenders Joe Bunney (Northampton), Josh Emmanuel (Ipswich), Jake Wright (Sheffield United) were joined by Ali Crawford of Doncaster, Daryl Murphy, Chris O'Grady, Liam Birdcutt and Will Buckley.
"At the end of the day, we seemed a little bit disappointed because we missed out on a few," conceded Hill at his first press conference as Bolton boss on Tuesday. "But on reflection, when you consider how far we've travelled from that teamsheet at Gillingham to where we are now, we've moved mountains and we should all be proud of that.
"The next stage is getting on that training pitch and working with these players and making ourselves a good team. They have got to fit the methodology of the way we want to play - like a jigsaw - and there will be a few surprises. I mean, I don't like sprouts but when you have them with pancetta they're delicious."
Hill defiantly concluded: "We are the generals and we're in the bunker planning for war. The players will be in there fighting with us."