Three Home Nations will be involved, so we've broken down who will play who
16:05, 20 Nov 2019
After enduring a long qualification process, 20 nations are confirmed to be playing at Euro 2020 next year but a further 16 nations will now head into the new look play-offs where they will compete for just four spaces.
Scotland, Northern Ireland and the Republic of Ireland are all going to be involved, so we've broken down who will play who and how it is all going to work.
The sixteen teams will be put into four groups these 'groups' will then be drawn into one-legged semi-finals, with the team that finished higher in the Nations League hosting the game.
As Scotland won League C in the Nations League they will host Bulgaria, Israel, Hungary or Romania at Hampden Park with a draw being done on Friday to confirm their opponents.
Things are slightly more simply for both the Republic of Ireland and Northern Ireland who are both in 'Path B' which means if they both win their semi-finals that we could see an all-Ireland play-off final to reach Euro 2020.
It would be the first clash between the two sides in a post-Brexit world, but Northern Ireland must first get past a tricky semi-final meeting away in Bosnia while the Republic of Ireland face a tough away tie against Slovakia.
🏆 2⃣0⃣ TEAMS CONFIRMED FOR
#EURO2020
! 🥳
𝘑𝘶𝘴𝘵 4 𝘱𝘭𝘢𝘤𝘦𝘴 𝘳𝘦𝘮𝘢𝘪𝘯...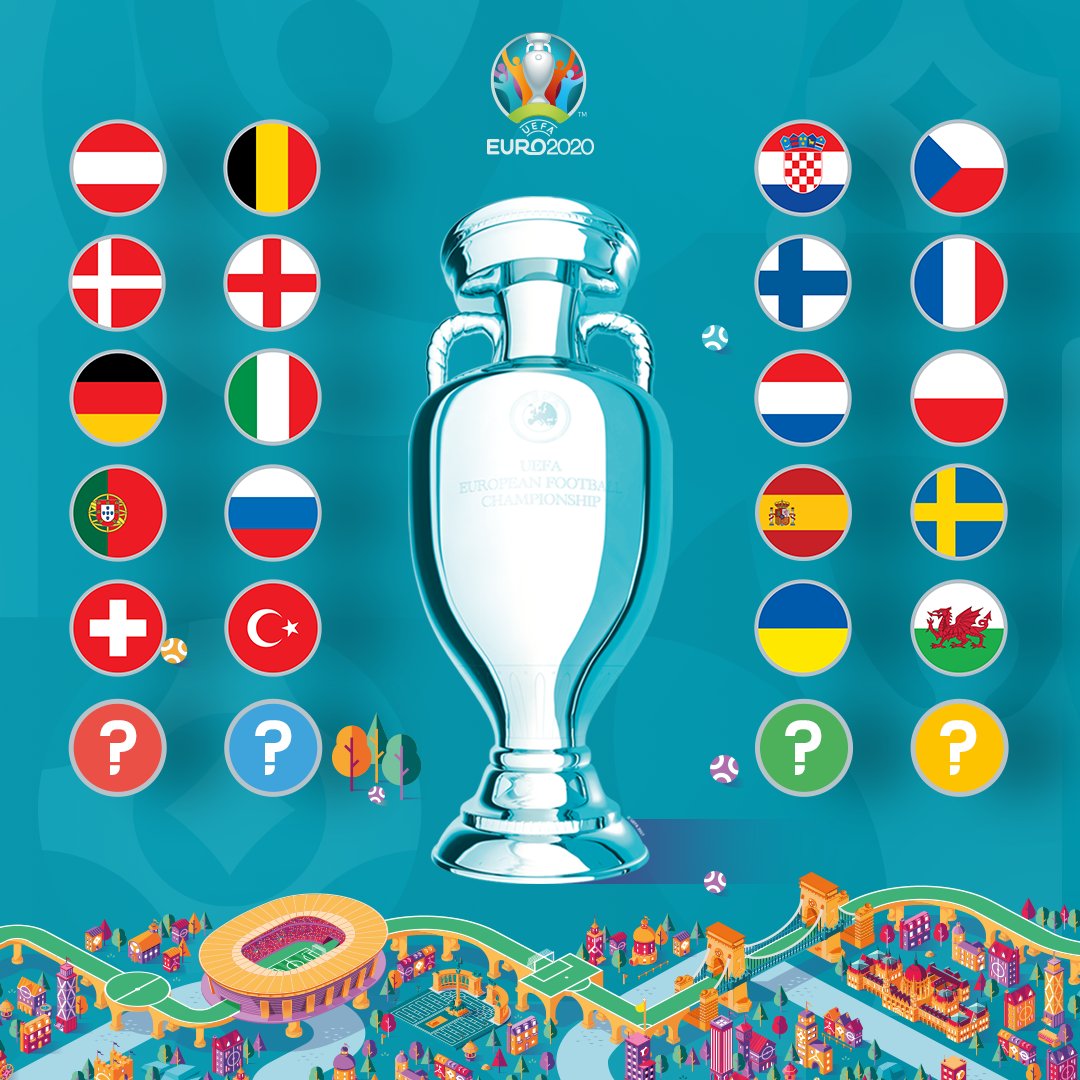 Given these are one-legged semi-finals, home advantage could be crucially important and both sides will have to put up dogged displays to keep their Euro 2020 hopes alive. Once the semis are out of the way, a draw will be done to see which nation gets to host the one-legged play-off final.
Iceland are the only team confirmed to be partaking in Path A, with the three nations who are not drawn alongside Scotland in Path C, competing with Erik Hamrén's men in the play-offs. Meanwhile, in Path D we already know the fixtures where Georgia will host Belarus and North Macedonia will face Kosovo. One of those sides will compete at the Euro 2020 finals.
The semi-finals will take place on March 26, 2020, while the finals will be five days later on March 31.