Kiwi legend Ross Taylor has announced his retirement from international cricket. New Zealand's highest Test and ODI run scorer will close the curtain on his illustrious 16-year international career at the end of the summer.
The 37-year-old will play two home Tests against Bangladesh, an ODI trip to Australia before retuning home for ODIs against the Netherlands in a fitting farewell in front of his adorning supporters.
Born in Lower Hutt, Wellington, Taylor became only the second male cricketer of Samoan descent to represent the country.
The veteran made his international debut in an ODI against the West Indies in March 2006 and made his Test bow against South Africa in November 2007. At that stage, who could have imagined what he would go on to achieve during his record-breaking career?
Taylor amassed over 18,000 international runs and is the only person to play over 100 international matches in all three formats – Tests, ODIs and T20Is. He will go down as one of the greatest players New Zealand have ever produced and one who never truly got the recognition he deserved away from his homeland.
He has been one of the best batters of his generation and captained the national side for an 18-month period from June 2011. Not too bad for someone who almost chose hockey over cricket as a schoolboy.
Taylor's highest Test score came in Australia when he broke an 111-year record in 2015. He scored 290, the highest by an overseas player, against a hostile attack which included Messrs Mitchell Johnson, Mitchell Starc, and Josh Hazlewood on the world's quickest pitch at the Waca, Perth. He was never one to shy away from the heat of battle. It was an innings which epitomised Taylor as a cricketer; full of positivity and aggression, the way he wanted to play the game.
But his greatest achievement came in 2012 when was controversially axed as captain. Taylor was told prior to the series in Sri Lanka that he was going to be replaced. In the second Test, he made scores of 142 and 74 to lead his side to their first win in Asia — against a team other than Bangladesh — for the first time since 1998. It was labelled by the legendary Martin Crowe, who was Taylor's mentor, as the "equal greatest Test performance in New Zealand history".
Today I'm announcing my retirement from international cricket at the conclusion of the home summer, two more tests against Bangladesh, and six odi's against Australia & the Netherlands. Thank you for 17 years of incredible support. It's been an honour to represent my country
#234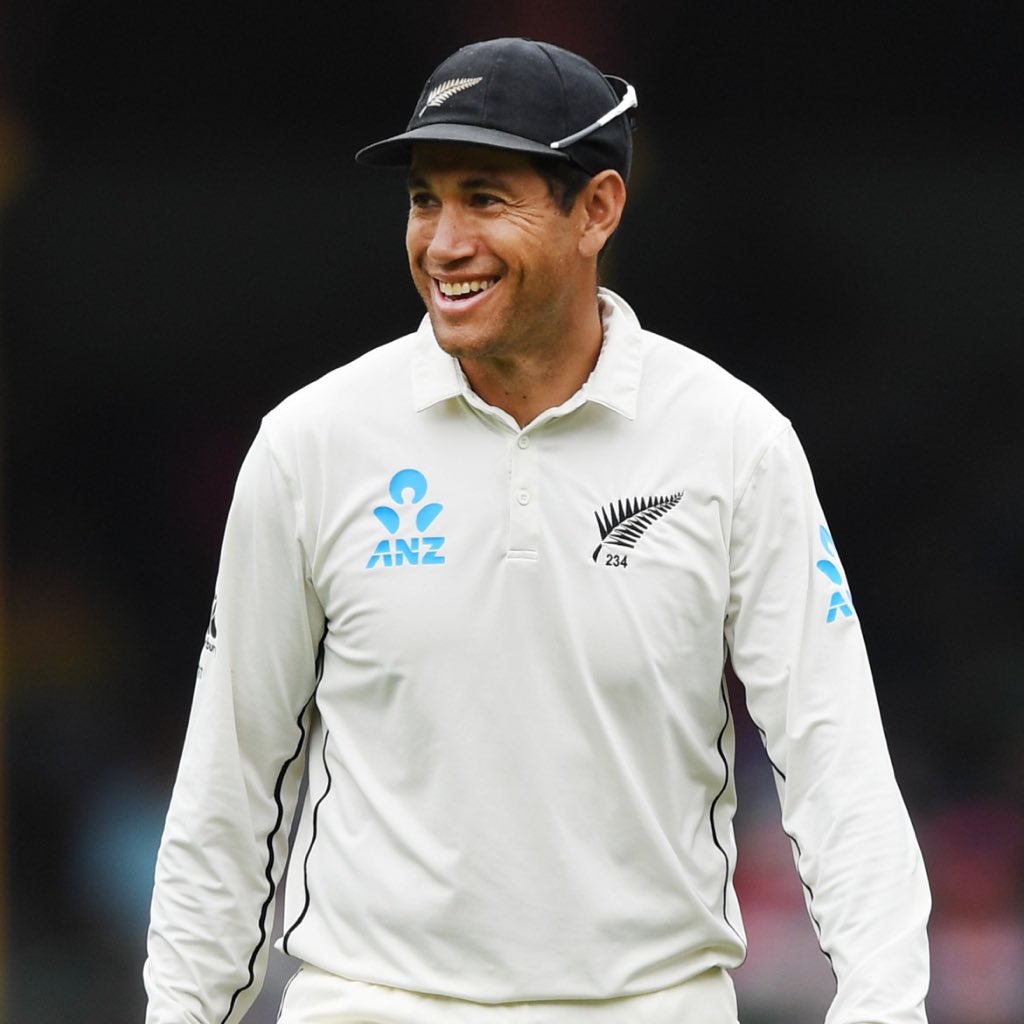 The Sir Richard Hadlee Medal is New Zealand's highest cricketing honour and stalwart Taylor won it three times during his incredible time at the top of the game, most recently in 2020.
Taylor experienced heartache in his bid to take a men's World Cup back to the country. He was part of the New Zealand sides which agonisingly lost in back-to-back finals. First in 2015 when they were hammered by Australia in a final played between the two host nations. But even worse than that was in 2019 when they suffered a gut-wrenching defeat on boundary count-back to England in the most thrilling match in cricket history.
So it was fitting that Taylor and captain Kane Williamson, who will go down as the country's two greatest batters, were at the crease when the Kiwis secured the inaugural World Test Championship against India last year. For as dominant as the All Blacks are in rugby, the Black Caps have always punched way above their weight in an unassuming tenacious manner.
Taylor had previously stated he wanted another crack at the World Cup in 2023, but decided the time was right to step away from the international stage.
"It's been an amazing journey and I feel incredibly fortunate to have represented my country for as long as I have," Taylor said. "It's been such a privilege to play with and against some of the greats of the game and to have created so many memories and friendships along the way.
"But all good things must come to an end and the timing feels right for me. I want to thank my family, friends and all those who have helped me get to this point."
Captain Williamson said: "Ross has been at the core of the side for so long and can be extremely proud of having brought the game in this country to a better place.
"He's a world class player, our best with the bat over such a long period of time and personally it's been a pleasure to be involved in so many partnerships with him across the formats."
His fluent cuts and whips through the leg side will be sorely missed. He will go down in New Zealand cricketing folklore as one of the cornerstones during the country's most successful generation and is undoubtedly one of the sport's greats.