Aaron Rodgers and Josh Allen enjoyed a week for the history books
16:00, 28 Dec 2021
With just two weeks remaining now in the NFL before regular season ends, the play-off picture is starting to become a clear possibility for some but other teams are waving it goodbye. In the AFC only the Kansas City Chiefs have secured their place while in the NFC the GreenBay Packers, Tampa Bay Bucs, Dallas Cowboys, LA Rams and Arizona Cardinals are all confirmed. This weekend just gone was a quarterback (QB) highlight reel, history making weekend for many across the league. With that being said, here's five things you might've missed from this weekend's games.
1) Record Breaking Aaron Rodgers

In another Aaron Rodgers masterclass this weekend, the longstay GreenBay QB cemented his name in franchise history after he overtook Hall Of Famer Brett Farve as the leading TD passer in GB history. Farve previously owned the record with an astonishing 442 passing touchdowns but Rodgers is now standing alone at the top with a remarkable 445 and counting. Aaron Rodgers also has the third most passing touchdowns with one team in NFL history after Tom Brady (NE 541) and Drew Brees (NO 491). On the day, Rodgers had 202yards, three touchdowns and 0 interceptions as GreenBay came out on top, beating the Cleveland Browns 22-24 at Lambeau field.
HISTORY MADE! 🙌
@AaronRodgers12 throws his 443rd career touchdown pass, breaking Brett Favre's franchise record.
#GoPackGo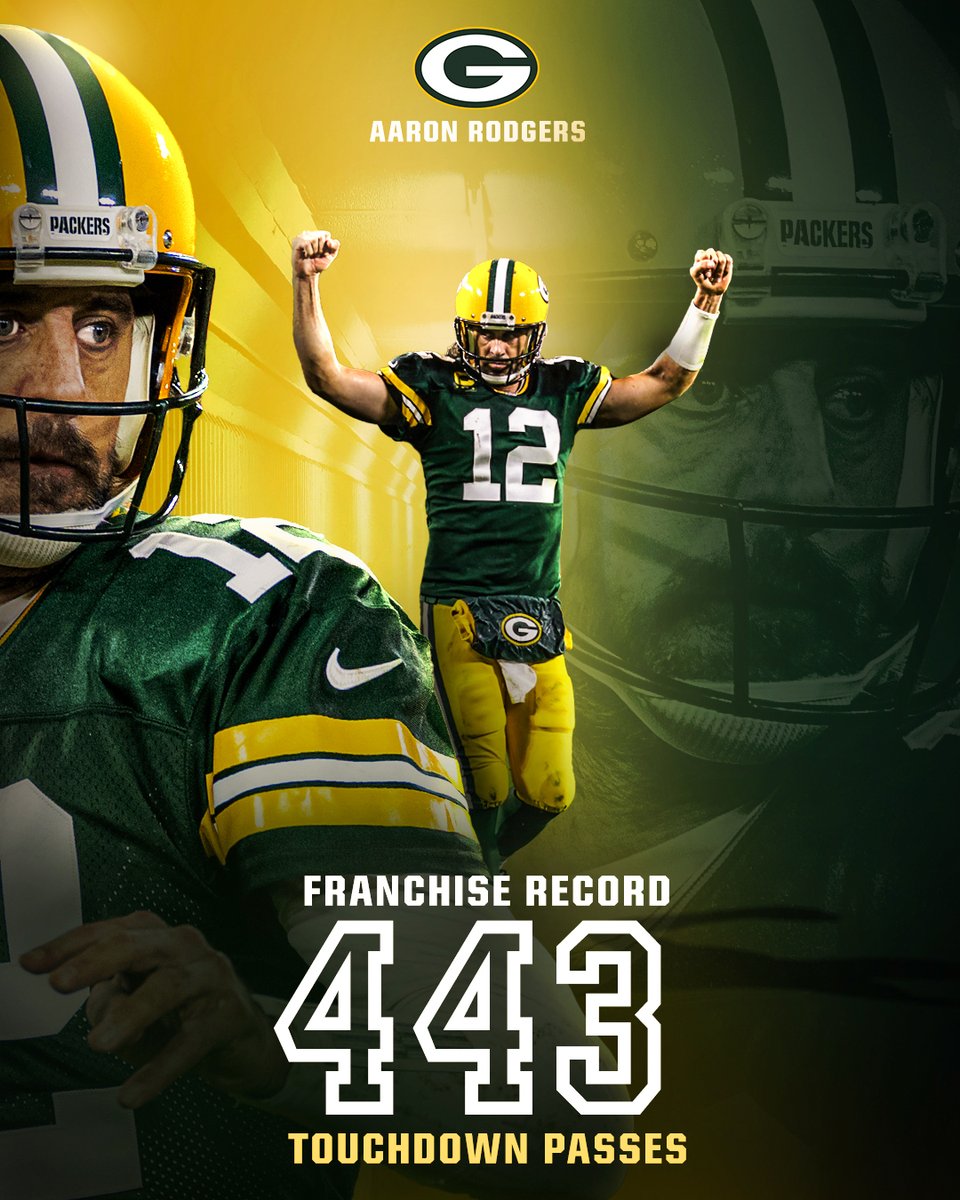 2) Josh Allen makes history

Buffalo Bills QB Josh Allen has been making waves in the NFL waters ever since he arrived in the league, and with good reason too. After this weekend's comfortable 33-21 victory against the New England Patriots, Allen has found himself amongst one of the greatest names to ever play the position while also being the sole owner of a truly incredible feat. Following this weekend's game in which Allen threw for 314yards, three touchdowns and rushed for a further 64yards, he became the first player in NFL history to record 100+ passing TD's and 20+ rushing TD's in their first four seasons. To add to that, he is only second to Dan Marino (144) for passing rushing TD's in their first four seasons (130). The Buffalo Bills also earned themselves a record this weekend, becoming the first team since 1950 to have a streak of 16 wins by 10+ point margins. Not a bad day at the office for Josh Allen & co.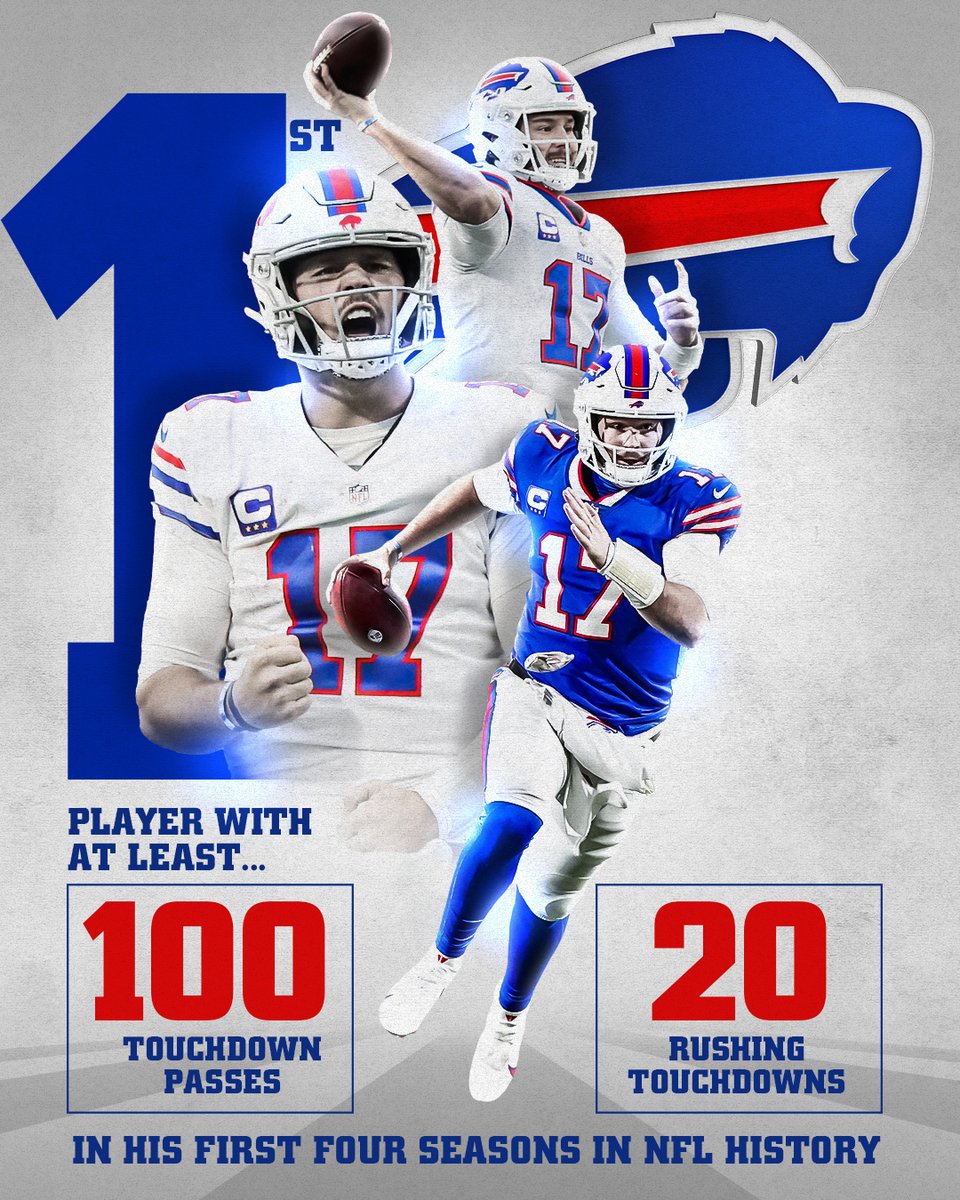 3) Joe Burrow. Need I say more?

Cincinnati Bengals are having quite the season and when you've got a QB that is as capable and talented as Joe Burrow then you're always going to be in the mix. The second-year man from LSU put on a show against their rivals, the Baltimore Ravens, leading the Bengals to a 41-21 victory. To say that Joe Burrow was on fire would be putting it lightly as he racked up 525yards, 37/46 pass competitions including four touchdowns. The 525 yards puts him fourth in NFL history for most yards in a game which is only two yards behind two former players tied in second place (Warren Moon & Matt Schaub) and behind the all-time record holder, Norm Van Bronklin who is clear on 554 yards. The Bengals will be hoping their star man can continue this fine form and help Cinnicinati secure a post-season spot for the first time since 2015.
4) How bout them Cowboys?

A statement victory with strong performances on both sides of the ball, the Dallas Cowboys picked apart the Washington Football Team in a 14-56 thrashing at the AT&T stadium. Cowboy QB Dak Presscot had one of the best games of his career as he recorded 330yards, 28/39 pass completions and four touchdowns. As you can see below, he inflicted almost all of his damage in the first half alone with Dallas leading 7-42 at the half. WIth play-offs just around the corner this was one heck of a result to build on as they clinched the NFC East with their highest single game points total in 41 years.
Dak Prescott was on one in the FIRST HALF ⚡
🔥 27/35 Comp/Att
🔥 321 Pass Yards
🔥 4 Pass TDs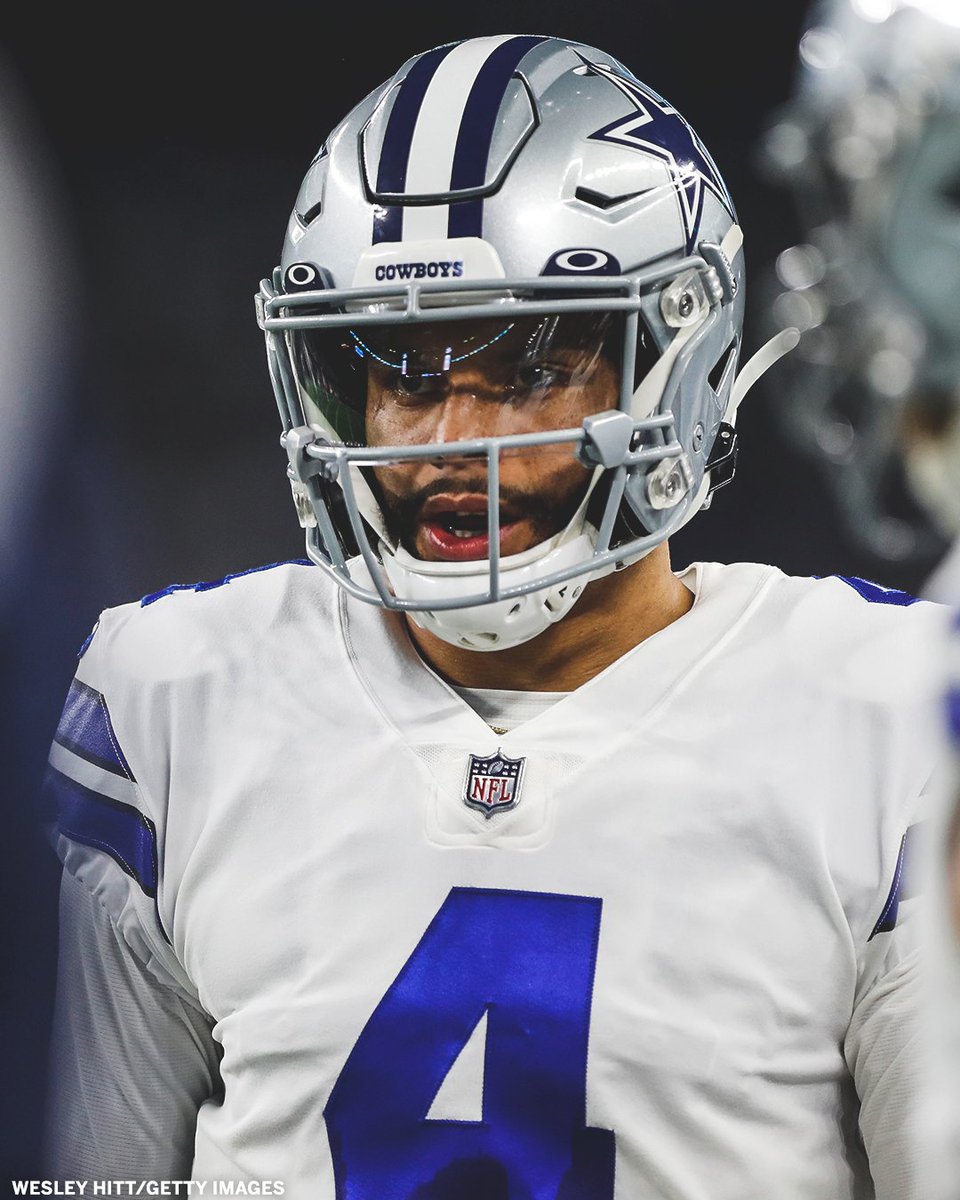 5) Zach Wilson with the burners
The rookie QB has faced his fair share of criticism this season but boy oh boy did he leave his mark on the game this weekend, as his New York Jets side defeated the Jacksonville Jaguars 26-21 at Metlife stadium. In what would turn out to be the longest run by any QB in Jets history, Wilson took the snap on the 48yard line and was pressured by multiple Jaguars before escaping to the sideline, walking the tightrope to stay in bounds. But he wasn't finished yet as he then, to everyone's amazement, cuts back inside and dives for the endzone. What a play!