Here are five things you might have missed from the latest game week in the NFL
16:35, 09 Nov 2021
It's been another busy few days on the gridiron as the NFL reached gameweek nine. We saw shocks, teams showing their championship winning potential and a remarkable slice of American football history being made. Here are five things you might have missed...
What a day for Josh Allen, but not THAT Josh Allen though
It was a weekend for the history books for Jacksonville Jaguar LB Josh Allen who had an incredible game on Sunday against the Buffalo Bills and their star QB called, you guessed it, Josh Allen. The LB became the first player with the same name to sack, tackle, intercept and recover a fumble against a QB with the same name. Jacksonville went on to win the game 9-6 in one of the biggest upsets of the season so far.
When someone says "the other Josh Allen"
#DUUUVAL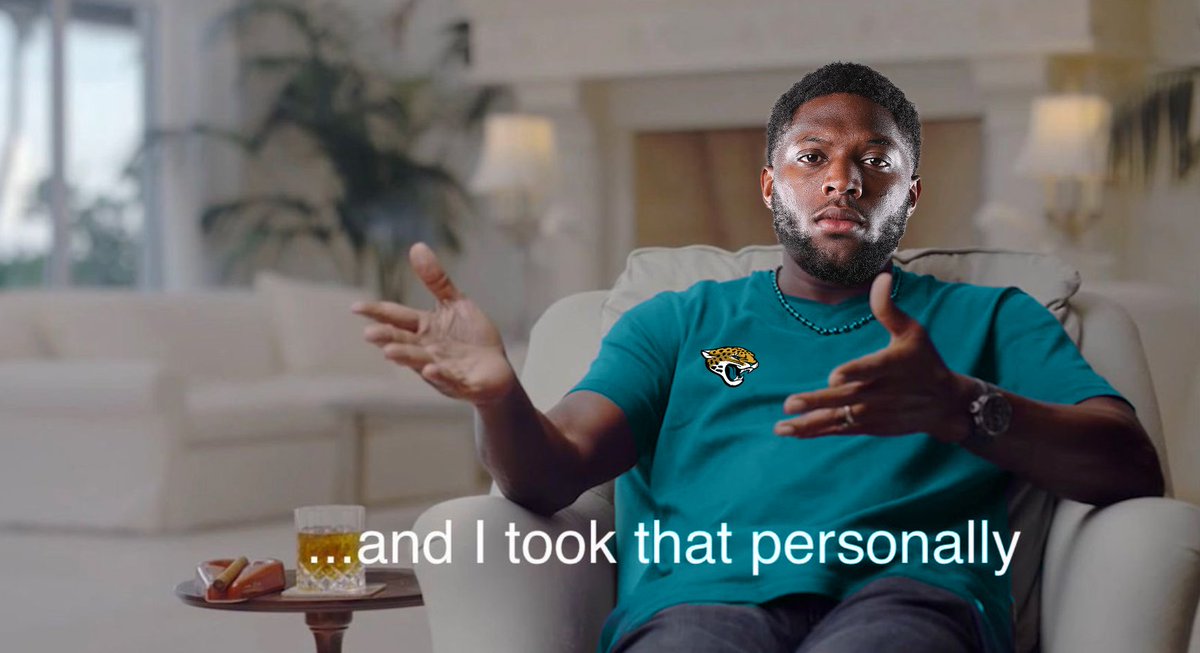 Tennessee Titans prove they are Championship worthy
Usually if you said to any team in the NFL that they'd be 4-0 after facing the Bills, Colts, Rams and Chiefs then you'd get some laughs and sarcastic replies of "wouldn't that be nice". However, it appears the Titans aren't phased by their opposition as they've beaten all the aforementioned teams in the last four weeks. Quite some feat considering they had to play against the Rams on Monday without star running back, Derrick Henry. It'll be interesting to see if they can maintain this form as the pressure starts to build.

Jonathan Taylor is having a monster season for the Colts
When you ask people about NFL running backs, Jonathan Taylor isn't usually a name you'd hear early in the conversation but his stats this year for Indianapolis suggest he should be.
He's recorded 821yds in 140 attempts, second only to Derrick Henry, resulting in eight TDs and averaging 5.86yds per carry. Taylor is also the proud owner of the two longest runs (83 & 78yds) in the NFL this season and hit an incredible 22.05mph during his 78yd TD run on Thursday against the NY Jets.

Vikings WR Justin Jefferson is a legend in the making
In a narrow 31-34 defeat to the Baltimore Ravens this weekend, Justin Jefferson became the second-fastest player to pass 2,000 receiving yards and it took him just 24 games. Only the infamous Odell Beckham Jr. reached the milestone quicker in the Superbowl era. Jefferson's NFL resume now boasts a respectable 2,032yds, 134receptions and 11TDs in just 24 games.
Russell Gage pressed triangle too early
And finally, the absolute Hurdle of the Year from Falcons' WR Russell Gage...
Russell Gage with maybe the worst hurdle of all-time? 😂

Full NFL Game Week Nine Results
NYJ 30 - 45 IND
CLE 41 - 16 CIN
DEN 30 - 16 DAL
HOU 9 - 17 MIA
LVR 16 - 23 NYG
ATL 27 - 25 NOS
BUF 6 - 9 JAG
MIN 31 - 34 BAL
LAC 27 - 24 PHI
ARZ 31 - 17 SAN
GBP 7 - 13 KAN
TIT 28 - 16 LAR
NE 24 - 6 CAR