With a treble still possible, Liverpool can join the pantheon of this country's very best teams
16:01, 03 Mar 2020
On Saturday, the unthinkable and unimaginable happened: Liverpool lost a Premier League game of football. After a stunning 422-day unbeaten run, their 44-game streak without defeat came to an end at Watford. Falling short at Vicarage Road, this supreme Reds side was finally beaten as an Ismaïla Sarr brace helped the Hornets to a 3-0 victory.
The result will have come as a massive shock to the system to the free-scoring Merseysiders and also highlighted how much they rely on club captain Jordan Henderson. While Arsenal's Invincibles breathed a sigh of relief as their title of the last team to go a season unbeaten was kept intact. After this setback, comes the opportunity for redemption in the shape of Chelsea in the FA Cup fifth round.
Manager Jurgen Klopp has so far fielded the club's youngsters to get the better of local rivals Everton and Shrewsbury to get to this stage but, his eagerness to get back to winning ways could mean his first-teamers get the nod.
"They want to strike back," he told the media after losing to Watford. "This is an exceptional group of players. They did outstanding stuff - just not against Watford. I cannot ignore that game and I told the boys what areas we must improve.
"Should I think just because we want to respond that we'll shoot Chelsea out of their own stadium? No. It will be a tough game. If we had beaten Watford it would still have been a tough game. I am not in any doubt about the character of the boys.
"I would be a real idiot if I was (in any doubt) to be honest, because they deserve my trust, my faith and they don't lose it after a bad game. We don't have to make it bigger. We lost a football game. Whenever it happens, it feels really average. We want to be very, very intense in a good way."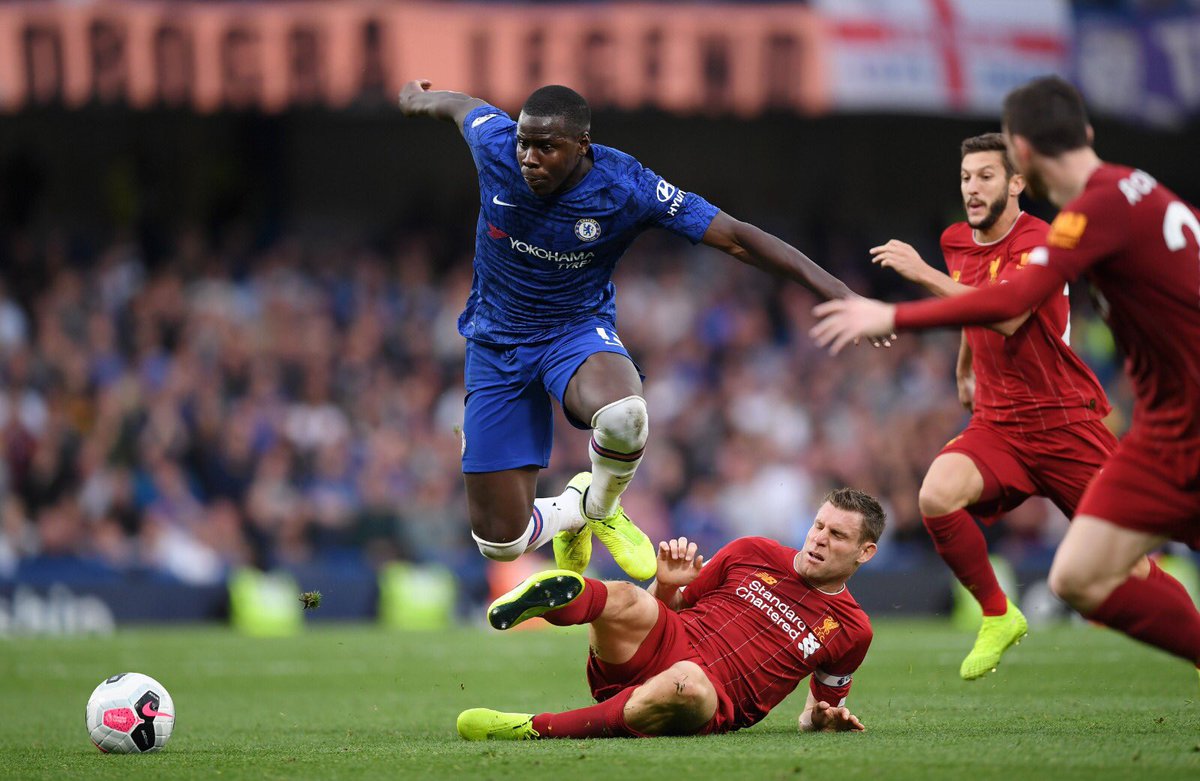 When at the top and on such a blinding run, it is all about momentum. You can have quality and consistency but momentum is vital. Though they sit 22 points above second-placed Manchester City at the start of March, it is imperative they keep that winning feeling going in the Cup.
With the Blues stuttering in the league, the FA Cup will carry that little bit more significance for Frank Lampard who will likely go strong. Klopp will want to match him to instantly arrest a mini-slide. Not only is the winning run key, but if this Liverpool side is to truly go down as one of the greats, a stunning treble would trump a single first title in 30 years. Klopp needs to be bold.
Also needing to reverse a 1-0 Champions League last 16 defeat by Atletico Madrid, the Reds boss will be desperate to keep the winning bug. For that reason, he can't be complacent in the Cup. Of course, the young Reds have shown they are capable but a trip to Stamford Bridge will be a huge test.
A Premier League title, another European Cup triumph and an FA Cup is the only thing which will put this Liverpool team among the pantheon of this country's very best teams.