Nottingham Forest Defeated Leeds United 1-0 at the City Ground
15:58, 05 Feb 2023
A sweet Brennan Johnson volley saw Nottingham Forest beat Leeds United 1-0 at the City Ground on Sunday afternoon in a huge clash between two teams fighting to stay in the Premier League.
These matches don't get any bigger for teams whose season objective is to maintain their place in the Premier League. Both teams have had their own problems over the course of the season and when you go head-to-head with a team that is also at risk of relegation, they are the most valuable three points you can pick up over the course of the season. Famously dubbed as a six-pointer, these tend to be the games that make or break a team's season.
For Forest, it is an extremely valuable three points because it gives them some much-needed breathing room from the bottom three. Apart from their 3-0 defeat to Manchester United on 27 December, the East Midlands outfit have gone unbeaten in the top-flight since the restart after the World Cup and their latest victory has given them a six-point gap on Leeds in 17th.
READ MORE:
After signing 30 players in the last two transfer windows, Steve Cooper has found it challenging to bed the new faces in while also delivering results on the pitch. Forest really struggled at the start of the season but as we have seen in recent weeks, they are starting to find a rhythm and are growing in confidence with each passing game. It wasn't the prettiest of performances from their perspective but they did what they had to do to get the invaluable three points, and sometimes that method of victory makes the win more meaningful - especially for a team looking to keep their place among the big boys for the following campaign.
🔴🚀 Forest take the lead through a brilliant volley by Brennan Johnson!
@nottm_forest |
#NOTLEE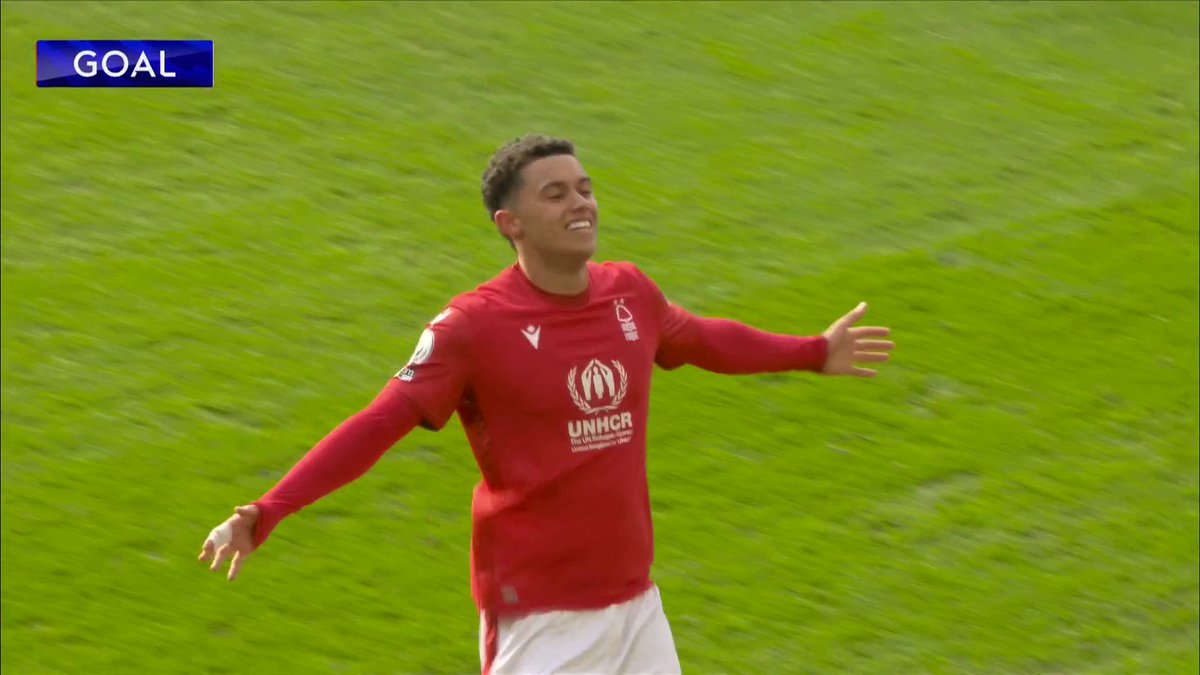 They may have been the second-best team at the City Ground in the first half against Leeds but Forest took their chance when it mattered as Johnson' sublime volley flew sweetly into the left side of the goal. They were also helped out massively by the heroics of their new goalkeeper Keylor Navas, who reminded us that he's still got it after making some tremendous saves to deny the visitors when they were on top in the match. His arrival was widely praised because of his rich experience, and it is a player like that who can make all the difference when your team is trying to ensure they keep their place in the division for next season.
Although they weren't the dominant team on home soil, the hosts did excellently to frustrate Leeds and they are now showing that they are able to conjure up results even when they are not at their best. Their unbeaten run has now stretched to five games and by shutting the Yorkshire club out on Sunday, they have kept three clean sheets in this streak which is another positive for Cooper and his men. They are certainly heading in the right direction.
As for Leeds, their last win in the Premier League dates back to November when they beat fellow strugglers Bournemouth 4-3. It's all good being on top for a lot of stats in a match but in the end there is only one that matters. Jesse Marsch's team are still struggling to find a clinical edge in front of goal, and while they were denied by some majestic saves by Navas against Forest, the attackers need to start taking their chances otherwise they are in massive trouble. The pressure on the American's position will intensify after this latest defeat, but there is only so much he can do to prepare his players for when they take to the field.