When the 2026 World Cup was awarded jointly to Canada, the USA and Mexico four years ago there was extra rejoicing in the land of the Mountie and the Maple Leaf, since being hosts seemed the only way the nation was going to get to play for a second time in the greatest international tournament of them all.
What no one could have predicted was the sensational rise of the Canada men's national team over the past few years, one that sees them barring a collapse of Devon Loch proportions set to end 36 years of World Cup finals hurt four years earlier purely on their own merits by earning a spot in Qatar from the Concacaf third round qualifying section.
Eight years ago the Canada men's team stood 122nd in the Fifa rankings. They go into the crucial last three qualifying games at the end of March now in 33rd place, sitting proudly on top of the eight-team qualifying section containing the traditional giants of the region, Mexico and the USA. Canada have already beaten both at home, and drawn with both away.
Just a point will do for the exciting young squad under 46-year-old head coach and Geordie John Herdman, lost to English football 20 years ago but making a big name for himself following impressive stints with the New Zealand women's team, and then the Canada women's team.
And the Canucks, unbeaten in their 11 final-phase games to date, will be looking to close it out at the first opportunity against Costa Rica in San Jose on March 24th. If needed there is then a home game against Jamaica, and then finally a trip to Panama.
The strong likelihood is that it will be Canada, the USA and Mexico taking the three automatic slots, with either Panama or Costa Rica playing-off against the winner of the Oceania conference – and it would be a big surprise if that team was not New Zealand.
Combined minutes played by Canadians in the
@MLS
2021 - 4️⃣5️⃣,4️⃣0️⃣3️⃣
*new records for minutes (45,403), matches played (752) & starts by Canadians (500)
2020 - 25,958
2019 - 31,142
2018 - 27,171
2017 - 18,531
2016 - 19,069
2015 - 16,717
2014 - 18,367
2013 - 19,336
2012 - 21,924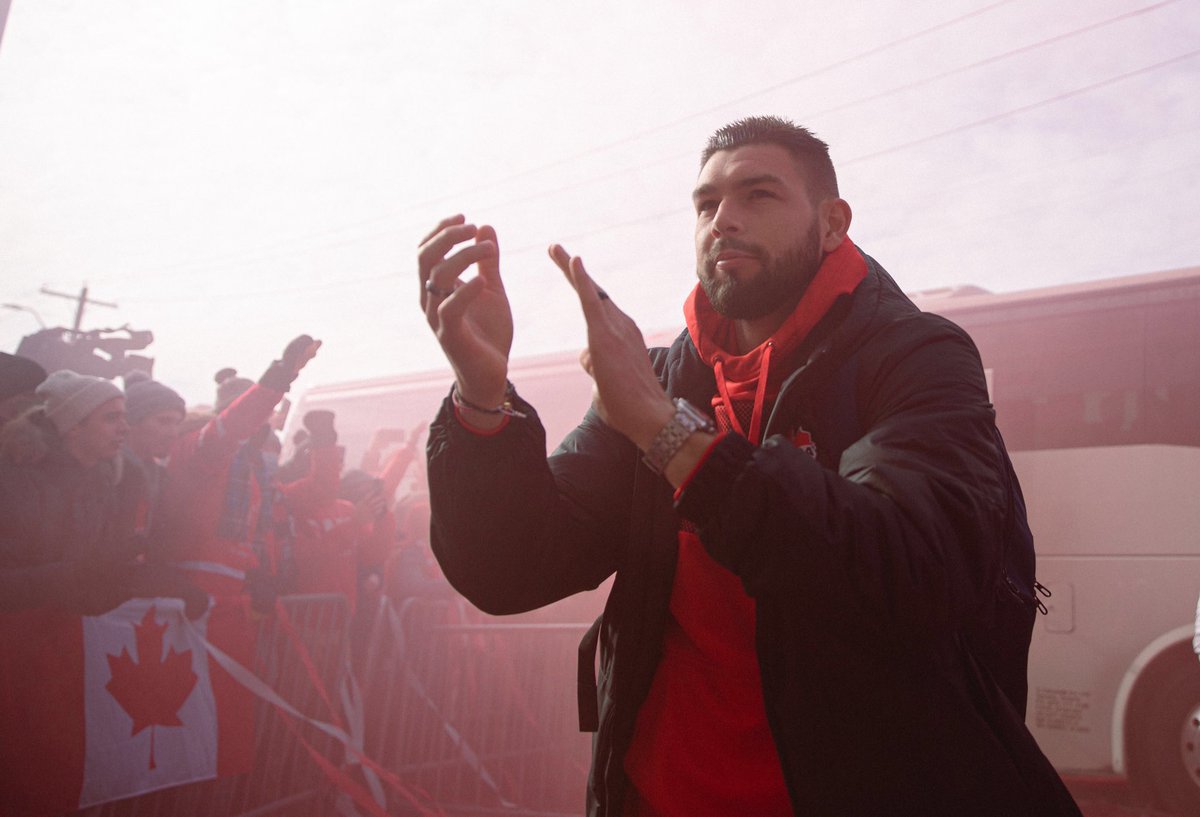 But back to Canada, and the huge question – how on earth has this happened in a country with no real football tradition, and just one World Cup appearance to its name to date back in Mexico in 1986 - one that did not see the team disgraced in their three games, but nevertheless finish bottom of a group featuring France, the Soviet Union and Hungary without a point and with the worst record in the tournament?
The answer is, of course, no single thing or magic wand, but more a perfect confluence of positive events, appointments, emerging talents, infrastructure previously conspicuous by its absence…and always in the background, that driving and incentivising knowledge the world's best would be coming in 2026.
The superstar of the squad is Bayern Munich's 21-year-old Alphonso Davies, used as a left-back in the Bundesliga, but turned loose with the national team to give free rein to his attacking instincts. He already has German title and Champions League winner's medals tucked away, and his name is now proudly worn on replica shirts throughout the country. However Davies is still out of action for Bayern following the effects of a bout of Covid and will miss the final three qualifiers.
Canada's all-time leading goal-scorer is Besiktas forward Cyle Larin, 26, with 23 goals, and five in the current qualifying group places him as joint-top scorer with international team-mate and strike partner Jonathan David, 22, of Lille, reigning champions in France but well off the PSG pace this term.
Other key younger players are midfielder Stephen Eustaquio, forward Liam Millar, and defenders Alistair Johnston, Kamal Miller, Derek Cornelius and Scott Kennedy. The older hands include veteran captain Atiba Hutchinson, 39, also of Besiktas, Red Star Belgrade goalkeeper Milan Borjan, defender Steven Vitoria and Reading forward Junior Hoilett.
Herdman has naturally played a huge role in harnessing these young talents, and blending them with a few older heads to produce an exciting and attacking brand of football almost unrecognisable from that which characterised Canada teams for many years.
With now a win percentage of 73.68 after 38 games in charge, his first job in 2018 was to establish common purpose among a group where damaging cliques had formed. And with that accomplished and trust earned, the path to progress was much clearer.
Canada was without a professional league from 1992 to 2019, and the current eight-team Canada Premier League has seen an improvement in coaching and academy standards, and lessened the need to flee the nest immediately for young talents. Toronto, Vancouver and Montreal in addition have teams in the USA's MLS.
The great news for Canada is that if they go on to duly clinch a place at the 2022 World Cup finals, they will be by any yardstick way ahead of schedule. The tournament would provide invaluable experience and huge opportunities for growth and development, and many of the young players will be in their prime by the time 2026 comes around.