On This Day In 1982: Marco Tardelli's Unforgettable Goal Celebration As Italy Win The World Cup
04:00, 11 Jul 2017
Unfancied, unfavoured, and coming off the back of the 1980 "Totonero" betting scandal, Italy had reached the final of the World Cup in 1982. Coach Enzo Bearzot had come under heavy fire after the Azzurri had barely scraped through the group stages – after draws with Poland, Peru and Cameroon – and a nightmare second round awaited them after they were pitted against reigning champions Brazil and Diego Maradona's Argentina.
It was then when Bearzot's side kicked into gear with a 2-1 victory against La Albiceleste and a memorable 3-2 win against Brazil in Barcelona, with unlikely hero Paolo Rossi having fired his side into the semis. He would score a further two goals as Italy swept past Poland to earn a place in the final, but it was still hard to believe that Italy could pull off what had previously seemed impossible.
With 90,000 people inside the Estadio Santiago Bernabeu in Madrid – along with 32 million Italians watching at home on TV – witnessed 56 minutes of stalemate as neither the Azzurri nor opponents West Germany could break the deadlock, but it was to be Rossi, who had ended the competition as top scorer, that eventually put Italy in front. His story (discussed previously here) was remarkable that year, but there was a moment in that final that surpassed all others, perhaps even the 3-1 Italian victory itself.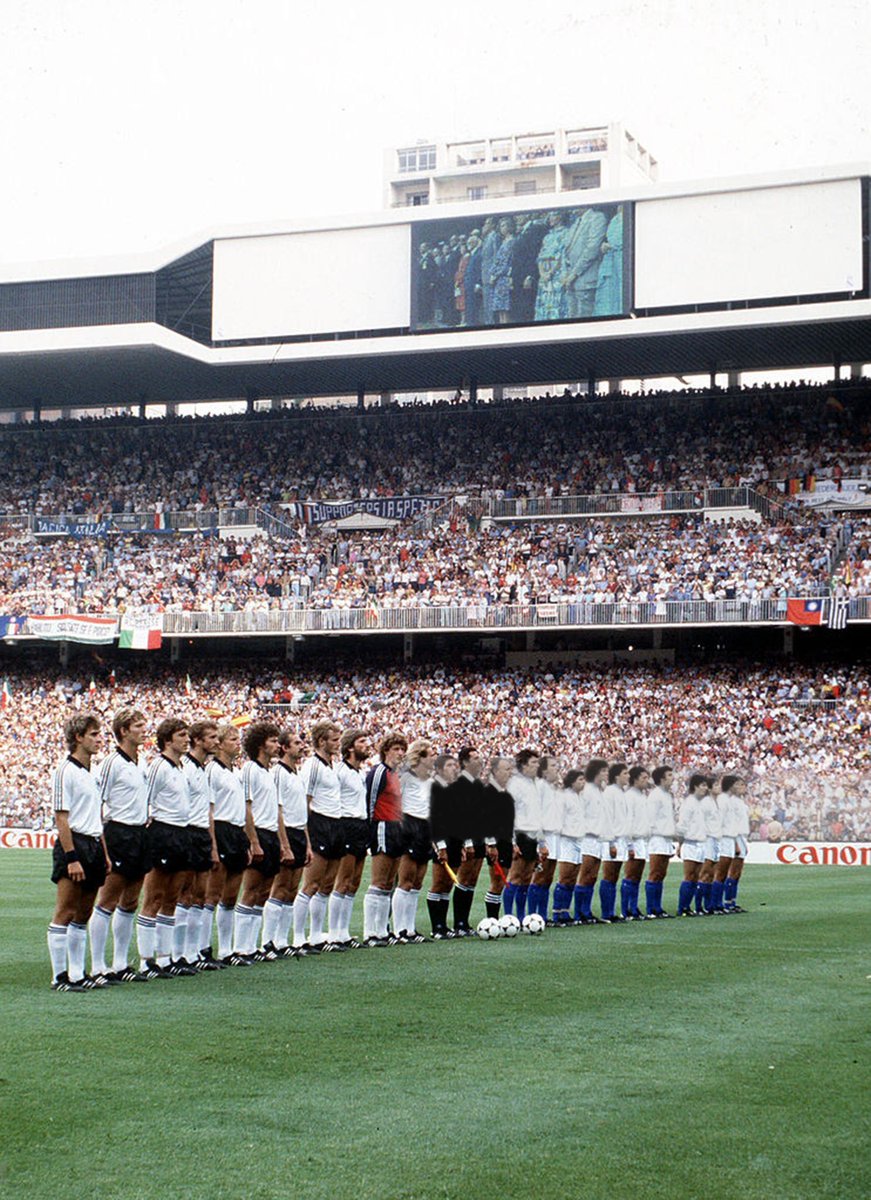 Still at 1-0 up, and after a long passing move, Juventus defensive midfielder Marco Tardelli smashed the ball in the back of the net from outside the box. It is from this moment on that football fans all over the world – even those not old enough to actually remember the game – remember so vividly.
Releasing every emotion he had, Tardelli set off running after he had put Italy 2-0 up, open mouthed and screaming. Voted the fourth greatest World Cup moment by BBC viewers in 2014, the "Tardelli scream" will never be forgotten. "I remember it because I see it all the time, but I don't know where it came from. It was a reaction," Tardelli, now 62, told the Daily Mail back in 2015. "People say I went crazy and it was a moment of madness. For me, it was an explosion of joy."
"It was the second goal, two-zero. I knew we had won it. It was the third time we'd won the World Cup but the first since the 1930s. So, it was a long time. And no-one expected us to win. We believed, but nobody believed in us."
Marco Tardelli's iconic celebration after he scored for Italy in the 1982 World Cup final.
http://t.co/yJV2oOwjZA
It is not difficult to fathom out why Tardelli's celebration still holds that universal appeal. As football fans, we have all experienced a moment of pure ecstasy, a time when the game has created that explosion of emotion all at once. Those moments that make us experience genuine emotion are what drive us to watch our teams even when they are losing or playing boring, frustrating football.
We can only imagine what it must be like to score a goal such as this in a World Cup final, but it many ways, we are all Marco Tardelli. That is why his goal celebration is so widely remembered 35 years later.