For the first time in eleven years with Bournemouth, the 42-year-old could be under pressure
12:00, 04 Jan 2020
There is not a manager currently in the Premier League who can boast to have moulded their current club as comprehensively as Eddie Howe has. Bournemouth in their current form as a top-flight club are very much a reflection of the 42-year-old. Everything from the way they play to their route through the divisions which saw the Cherries win three promotions in six seasons can be attributed to Howe.
It was this influence that made him, for a long time, the vanguard of English football's next generation of coaches. Howe was perennially linked with top tier positions. When Arsene Wenger finally left Arsenal in the summer of 2018, the Bournemouth boss was believed to be on the Gunners' radar. Links with Everton have also been made more than once.
Howe remains at the Vitality Stadium, though. He's been there for eight years in this current spell and for 11 years in total including his first stint as manager. It's beginning to look like Howe has missed his chance to make the next step. Howe might regret not pushing for career progression when he had the opportunity.
The likes of Graham Potter and Chris Wilder have usurped Howe at the forefront of English coaching. If a top tier position becomes vacant again soon, these two men will be mentioned before the Bournemouth manager, with the Cherries currently slumped in the bottom three of the Premier League table.
EH: "Some games have been uncomfortable to watch from my perspective this season.
"We have to nail down what we do and stick to our principles."
#afcb
🍒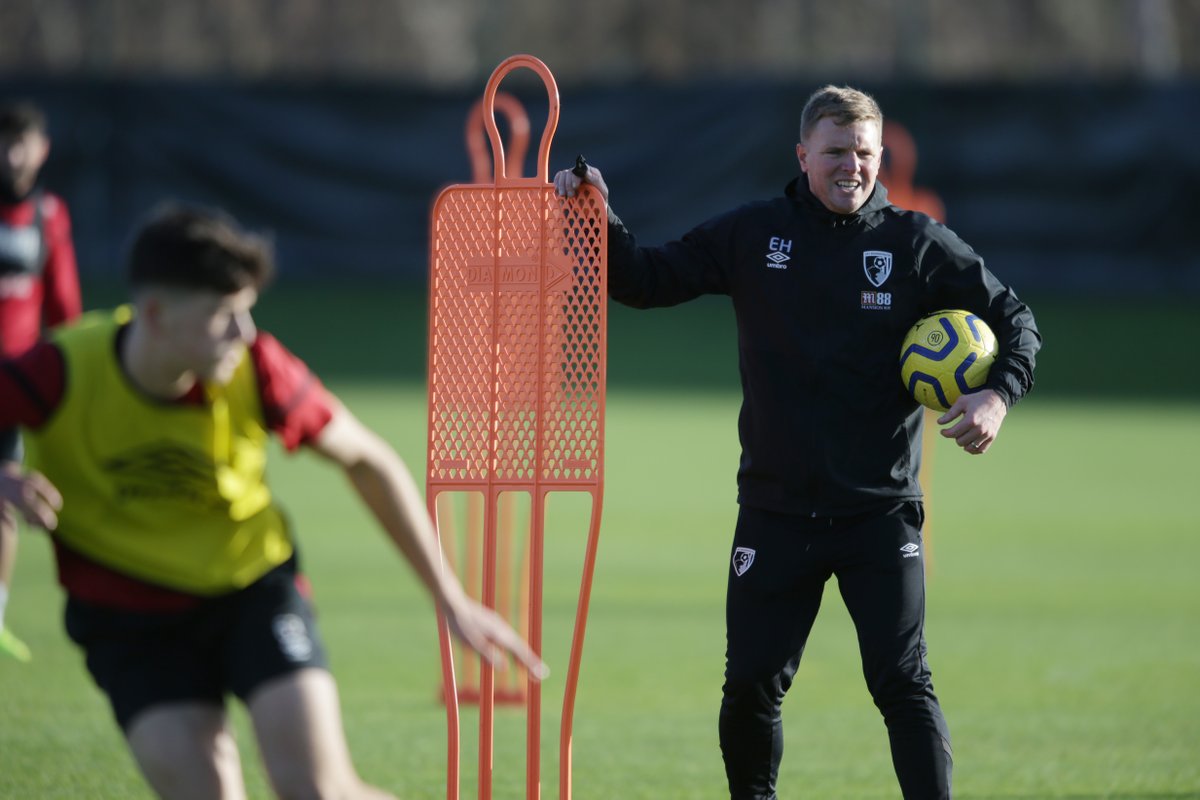 Injuries have been a major factor in Bournemouth's struggles this season, but there were also signs of stagnation at the Vitality Stadium last season when Howe could only lead his team to a 14th-place finish as opposed to the 12th-place finish the season before and the ninth-place finish the season before that. Bournemouth are regressing.
Bournemouth haven't yet been cut off at the foot of the Premier League. They have league games against Watford, Norwich City, Brighton and Aston Villa to look forward to over the coming weeks. Even two wins from that series of fixtures against fellow relegation-threatened sides would improve the outlook at the club.
On the flip side, failure to make the most of this crucial run would compound the issues being suffered at the Vitality Stadium. Howe, perhaps for the first time in his time at Bournemouth, would come under real pressure and would be confronted with his fading star. No longer the vanguard of English football's next generation of coaches, Howe now risks being left behind.