Having a dog named after men's marathon world record holder Eliud Kipchoge was certainly a good omen for junior doctor Phil Sesemann this weekend. The Yorkshireman's story is one that can scarcely be believed, after all, he has never run a marathon before entering the London Marathon and ended up finishing seventh.
Age 29, he was the fastest Brit in the capital this weekend, as the London Marathon returned for the first time in over two years. He ended amongst the elite, just one place behind last year's winner Shura Kitata from Ethiopia, but this is still a phenomenal achievement for the man used to running the 3,000m on a track.
When training for this race, he has not been running with a club, or pounding the streets alone, but he has company every step of the way thanks to his energetic spaniel named after Kenyan great.
"She's on 80-plus miles a week. She will do 20-milers and stuff. She seems to love it - but she doesn't get a choice," he told BBC Sport.
"She doesn't pace me. She usually lags behind, but she's a stalwart on the Leeds training scene."
He only ran his first half marathon six weeks ago and his body isn't used to running for over two hours, so it was no surprise that the last few miles were a struggle, yet he still finished in a breathtaking two hours, 12 minutes and 58 seconds.
That time means he qualifies for selection for next year's European Championships and Commonwealth Games, although he just missed out on the time required for the World Championships.
"The last six miles were a death march," he told BBC Sport. "It was just really difficult to get the pain out of my head. The headwind was really strong and I was just employing damage limitation at a solid pace.
@CitiusMag
This is Kipchoge, she runs 60miles most weeks. Can tempo @ 5min/mile if asked nicely.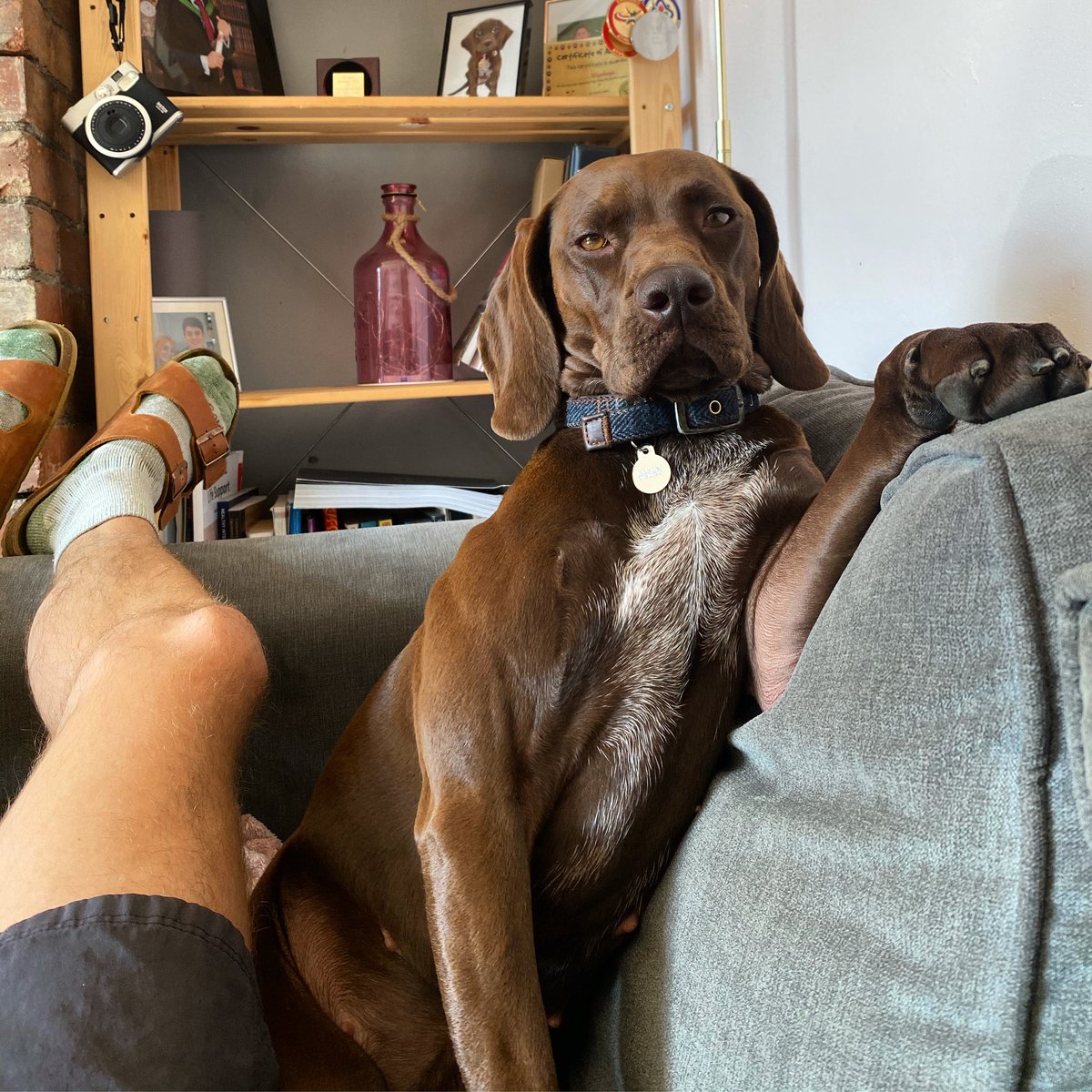 "I am disappointed to miss the World Championship time but it's my birthday today, so it's been a 10 out of 10 result for me. I work in A&E at St James's Hospital in Leeds and my colleagues have been incredible in supporting me in the build-up," he added.
"Today has been special, to share it with my friends, family and colleagues - they have enabled me to reduce my hours and reduce my risk from Covid so I can continue training.
"Now I'm really looking forward to seeing my family and friends, and my girlfriend Jess and my dog Kipchoge."