The Filipino legend has signed with McGregor's management company, Paradigm Sports
12:02, 12 Feb 2020
A stellar scrap between Manny Pacquaio and Conor McGregor may have just moved one step closer.
The Filipino boxing legend has this week signed a deal with the UFC superstar's management company, Paradigm Sports, and it's certainly set tongues wagging that McGregor could be set for a return to the boxing ring after he welcomed Pacquaio to the team.
The last time 'Notorious' entered the world of prizefighting he took on Floyd Mayweather in Las Vegas in 2017, losing by technical knockout in the 10th round, in a bout dubbed 'The Money Fight'. Now, after Pacquiao put pen to paper on a lucrative contract with the same management team, it's been mooted he is after a similar match-up.
"I am proud to partner with Paradigm Sports Management and am excited for the opportunities that [Paradigm president and CEO] Audie Attar and PSM have to offer," said Pacquiao in a statement reported by ESPN.
"One thing I want everyone to remember is to always think positively. Never think negatively; that is the beginning of your downfall. Everything is possible."
Paradigm have pledged to take charge of Pacquaio's 'commercial and competitive endeavours' and fans would love to see him take on McGregor. The same team, but the rivalry and build-up would be out of this world.
We're very excited to announce that Manny Pacquiao has signed with PSM for full service representation! Manny is one of the greatest boxers of all time & we look forward to working with Arnold, Ping and the rest of the team back in Manila to maximize his historic career. 🇵🇭
#GP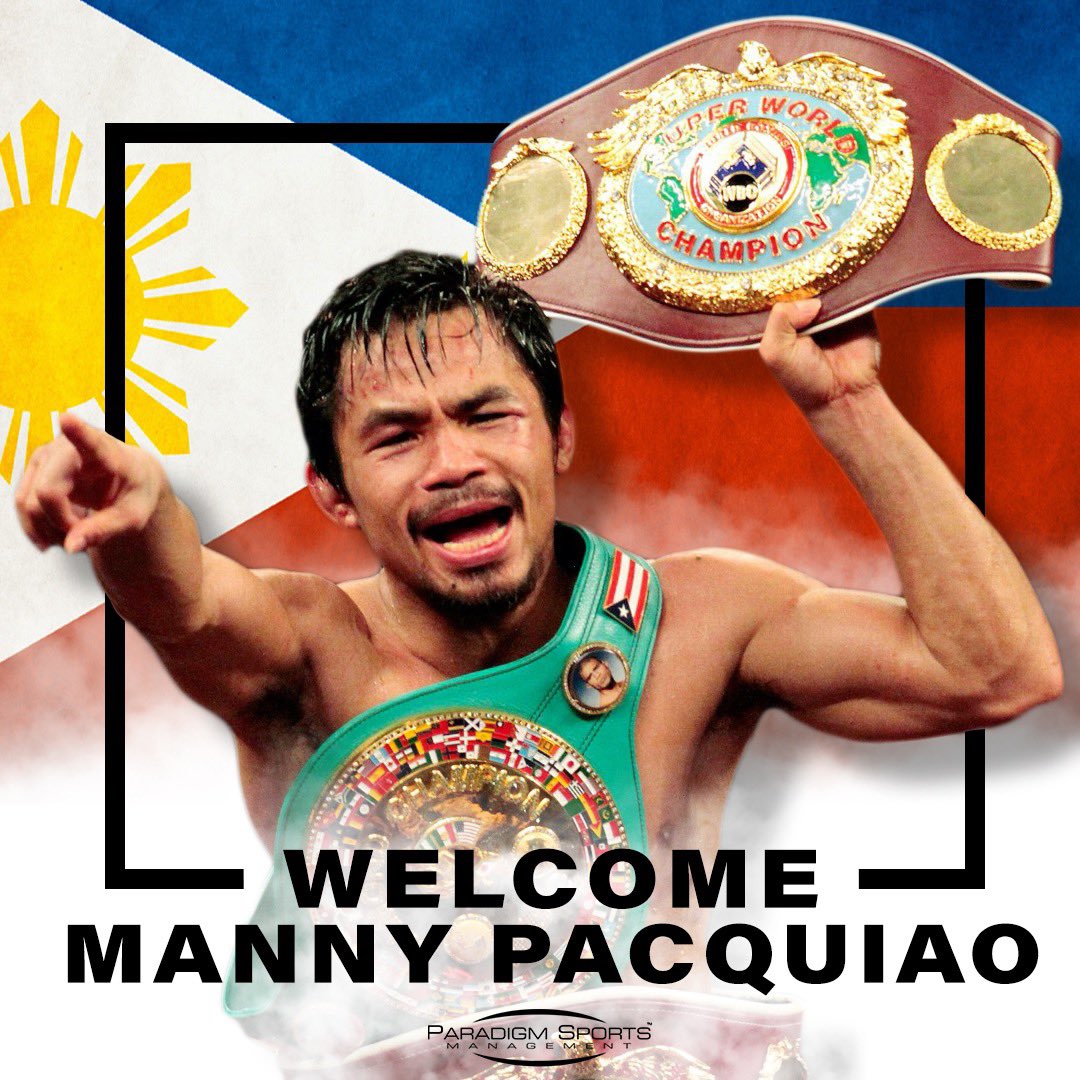 Pacquiao last fought in July 2019 when he took on Florida's Keith Thurman and won by split decision. Six months earlier, the 41-year-old, who is the only figther on the planet to hold world titles in eight different weight classes, beat Adrien Broner to retain the WBA's welterweight title.
McGregor, meanwhile, was back in action at the start of 2020 as he ruthlessly battered Donald 'Cowboy' Cerrone with a storming 60-second KO.
"It has been a great day for Paradigm," Audie Attar, the agency's founder and CEO Audie told Business Insider.
"Incredibly proud that Paradigm SM is officially representing Manny Pacquiao," he added on social media. "Cannot wait to work together."
In a statement, Paradigm SM said: "Manny is one of the greatest boxers of all-time and we look forward to working with the rest of the team to maximize his historic career."
A potential fight with the biggest UFC star in the world would certainly maximise Pacquiao's historic career financially, at least.