Tom Heaton's injury could've been a fatal blow for Villa if not for the acquisition of Reina
11:00, 01 Feb 2020
I'm assuming you're on Twitter. Most people are these days, or so I'm told. Well if you are, check out the @AITA account. It's basically an account that screenshots Reddit stories where people look for advice on who's the asshole in said situation. Man, some stories are wild. You get all sorts, and I mean all sorts. Sometimes you read the text and think "Jesus, you are the worst", sometimes you think "Immediately leave this situation". Other times you think, "Wowzers you had a lucky escape."
That's pretty much what I think when I look at Aston Villa and the fact they could've signed Joe Hart as cover for Tom Heaton, and instead got Pepe Reina. Talk about escaping someone who lives in their nanna's basement and ending up with a Prince. Hart has long since expired, and while he could probably do a job for Villa as their new mascot to keep up morale, they actually need a fair bit more than that at this point in the relegation battle.
Said relegation battle is an odd one this season. Teams who seemed more rooted to the bottom of the ocean than the Titanic suddenly seem to find a bunch of lifejackets and escape far up the table. Watford and Southampton were written off at various stages this season, even Wolves looked in big trouble early on, but now, it's a very different story. In fact, the biggest worry associated with Wolves is for the so-called top six sides and if they're going to usurp them.
Yes, Watford are in the bottom three but they've clawed back a huge points difference and are in good hands under Nigel Pearson. It would be foolish to say they're safe, but you'd expect they have enough to stay up. Along with Watford, the sides in trouble are of course Villa, Norwich, Brighton, Bournemouth and West Ham.
Usually, by this point in the season you can name two of the three sides who will go down, and looking at form and the table, you'd say Norwich and Bournemouth. But this season has shown us never to assume - and where there's a Pukki party, there's a way. Ok, optimistic at best, but there's just something about Norwich that makes you want to root for them. Their issue is they might commit some big scalps (yes, Man City, I'm looking at you) but they never seem to put together a winning streak long enough to see them out of trouble.
Bournemouth meanwhile, look like they're spent. Eddie Howe is being questioned, their lack of goals is a huge issue and we all know how hard it is for clubs to find that motivation when things seem as bleak as this. He's been linked with the sack, people are wondering just how bad things can get and add to that the issue of suspension and injuries - not to mention the huge lack of form from a host of players, and you've got trouble.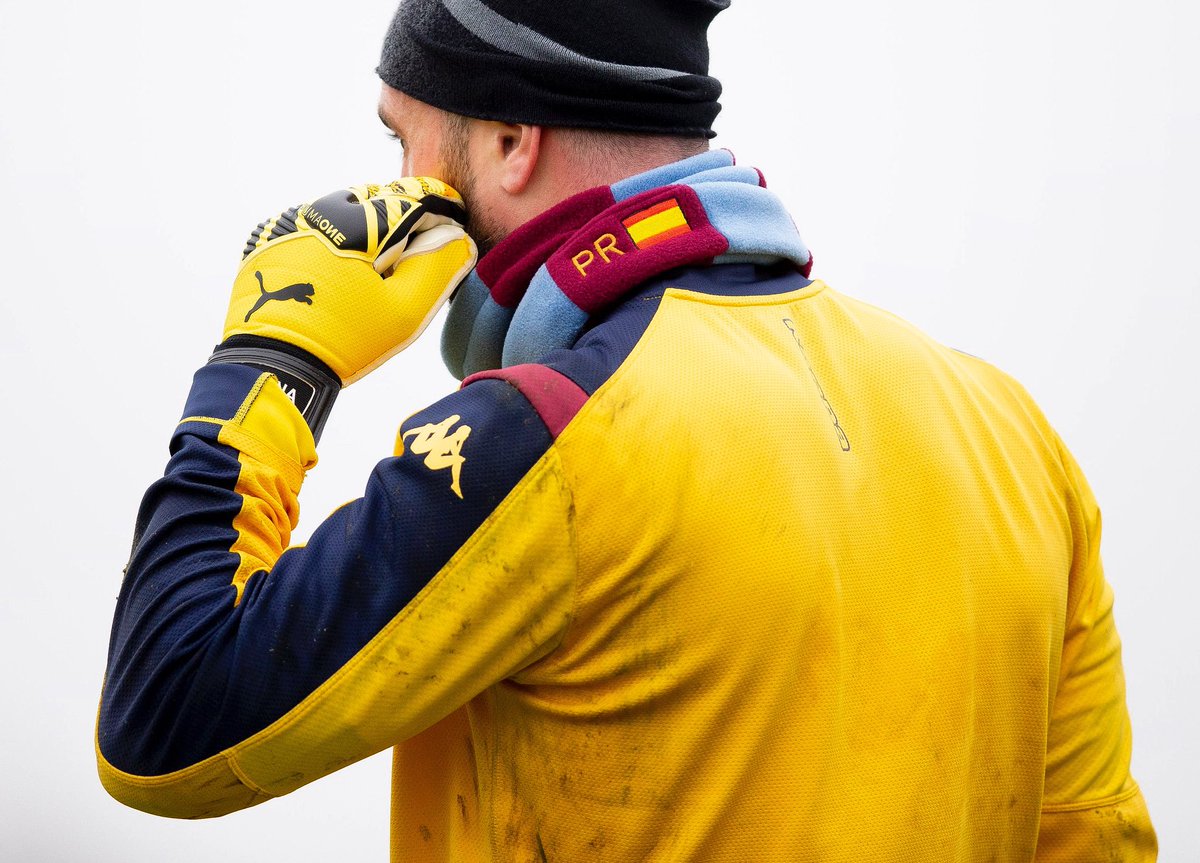 Likewise, Villa must have felt like the superhero in a movie right when the villain's armies are bearing down on them after seeing Tom Heaton injured for the season. He's such a good keeper and someone who was so important to them. It could've been a fatal blow, but as with all good superhero movies, the director has something up their sleeve - step forward Pepe Reina.
Not only does Reina give you that vast experience and as we saw from his initiation video, a huge amount of energy, team spirit and morale, he's still a top class keeper. You only need to look at the couple of games he's played for Villa so far to see the key stops he's making, which is the difference between getting a result or getting nothing. In fact, they managed to beat Watford in part due to a Reina save at 1-1. His play with the ball at his feet is also brilliant, and that gives something to the side they've arguably not really had much of before.
Of course, that's not a guarantee they'll stay up, but it's certainly something that could tip the apple cart in their favour and their win over Watford was a key six pointer. We've seen how goalkeeping issues have caused West Ham such problems this season, and how someone in net who has clouds for hands isn't a great idea if you want to remain in the Premier League.
Changing manager is one option to try and ensure survival and while it could work wonders for Watford, it might not be quite the same for West Ham, with David 'winning is what I do' Moyes doing everything but winning, and you can only imagine the backlash from fans if they go down or even narrowly avoid the drop. Of course, there are deeper issues at West Ham in terms of the owners and the way the club is run, with empty promises of Champions League runs and being the English Atletico Madrid falling by the wayside.
Clubs know that if you drop into the Championship, it's a long way back - Leeds have been finding that out for a decade and a half. It's also a long way down, with clubs who were once established Premier League sides sinking lower and lower in the football leagues. Of course, the parachute packages and winning the play-offs to come back up are all seriously lucrative, but that's more the exception for sides than the rule.
Usually, in the AITA thread, there's a poll asking the readers what they think, and often it's pretty conclusive, but if we polled you on who was going down, I'd wager the results would be mixed. However, if I was to ask is Pepe Reina a top draw signing for Villa, it would be a resounding yes - and not just because Liverpool fans would hijack it.