Pep Guardiola is playing the long game with the teenage sensation
11:14, 22 Oct 2019
The 90th minute ticked by and the game entered stoppage time. Manchester City were 2-0 up and cruising to victory at Crystal Palace on Saturday, and only then did Pep Guardiola introduce Phil Foden from the bench, replacing Kevin De Bruyne.
The Stockport-born teenager is a future jewel in the English football crown, and a player Guardiola has dubbed 'the most talented he's ever worked with', but he is lacking minutes on the pitch and many are worrying about his development.
Calls for him to go on loan are falling on deaf ears, but they aren't relenting either. There is a feeling that, because Foden is seen as a future England star, his career path is more important to the wider public than most.
Crucially, in an era when Gareth Southgate has the Three Lions looking like genuine contenders for tournaments without a creative spark in midfield to dominate a game, Foden may just hold the key to any future success. But saying that out loud, when he is only 19, is damaging; hype and pressure at a young age have hampered many a talented player's career before, and it is important Foden's doesn't go the same way.
🌟
@PhilFoden
🌟
Phil has been shortlisted for the 2019 Golden Boy Award! 🙌
🔵
#ManCity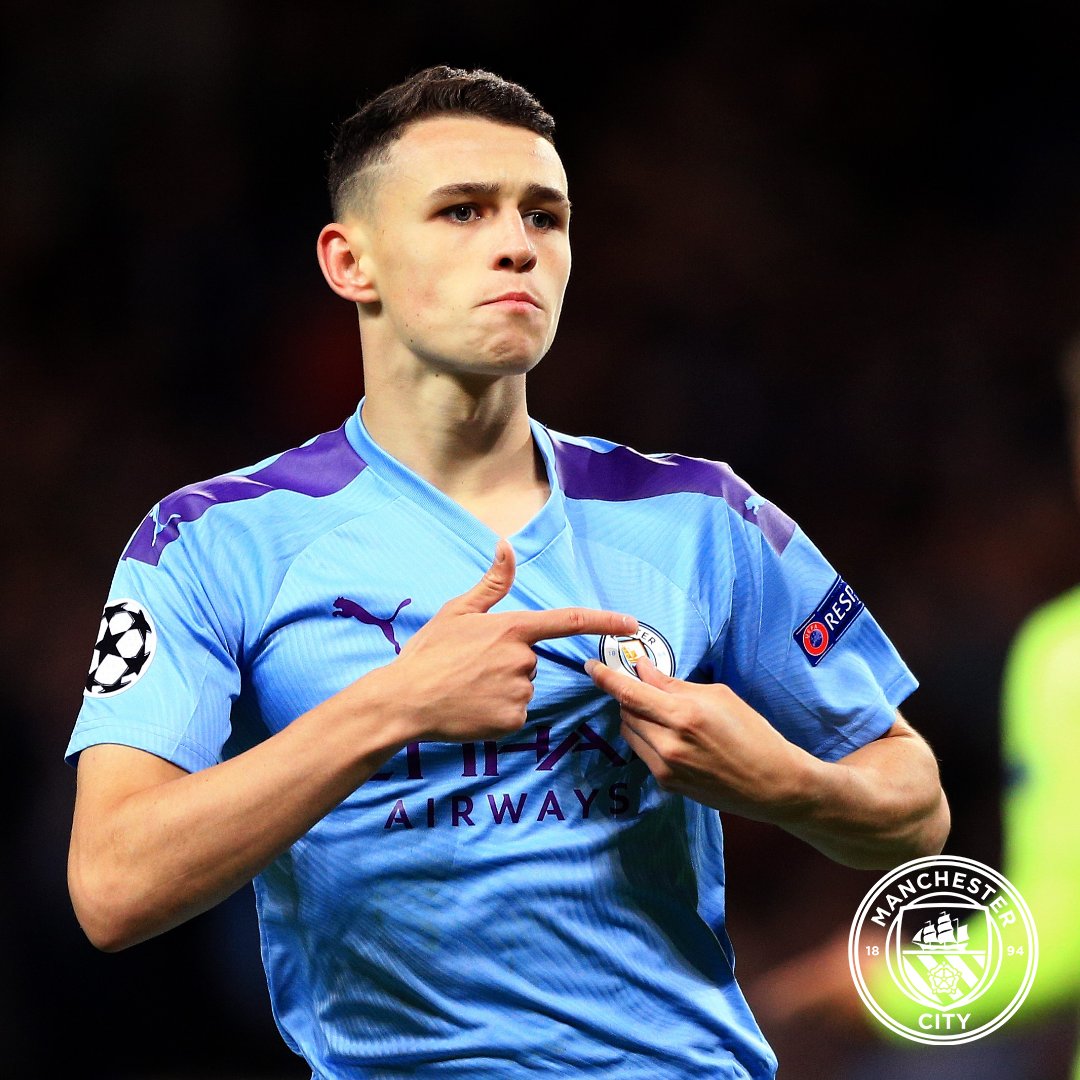 Nevertheless, Guardiola is still facing criticism for underplaying him, but the opinion that working with the former Barcelona boss could do long-term damage if things don't change is misconstrued.
On the face of it, Guardiola may be sending mixed messages to Foden by making bold claims but appearing not to trust him, yet he is a product of the Barcelona way of thinking. La Masia, their fabled youth academy, played a huge role in developing Guardiola himself, many of his teammates and those he coached at Camp Nou, but its products only ever make the step up to the first team when they were ready to make a regular impact.
At the same age as Foden, the legendary Xavi Hernandez had only played 17 games in La Liga as understudy to Guardiola, before eventually taking over from him; his partner in crime Andres Iniesta was in and out of the team until he was around 24 years of age. For many of his early years, he was fighting a losing battle with Deco for a place in Frank Rijkaard's midfield until Guardiola arrived in 2008.
Guardiola is firmly of the belief that training under his tutelage is more than sufficient aid for a young player's development, and there is certainly an argument for that when it comes to Foden. He is learning from the coach with the purest footballing philosophy in the game, one that is perfectly suited to his style, which relies heavily on technique, balance and bravery.
He is the perfect midfielder for England in the modern age, and he'll grow into that gradually as he takes his place at the forefront with City.
Jadon Sancho is an example of what Foden could have if he does leave in search of more regular action; the Borussia Dortmund winger is proof that taking a risk can pay off, and he is now seen as one of the most exciting players the world over.
But suggesting Guardiola should play Foden more is not the same as suggesting he will never play a major role at all. In De Bruyne and David and Bernardo Silva, there are three players blocking his path somewhat; it is hard to make a case that Foden should be playing ahead of them regularly, and while there is certainly validity in the point that he deserves more than stoppage time cameos, patience will eventually pay off.
Guardiola has spent heavily during his managerial career, but he has never stacked talent on top of talent; while he is around, the cream will always rise. Foden just has to bide his time.
As with Xavi, with Guardiola himself, and Iniesta with Deco, Foden is primed to step in next season when a more prominent role opens up. David Silva is set to leave City after ten years at the club next summer, and that will allow Foden to become much more important to the team.
He won't face too much pressure, either, with De Bruyne and Bernardo there to share the creative burden.
Contrary to growing belief, it is Guardiola's aim to have Foden play a central role in future City success, and he must be given time to show it. If, when Silva departs, a big-money signing comes in to stifle to the youngster, criticism will be fair, but right now the hysteria surrounding the entire situation is misguided and actually quite harmful.