The England defender hadn't lost a step when he returned from a two-year absence against Wolves
13:52, 04 Jan 2022
Phil Jones made his first Manchester United appearance in over 700 days last night, starting his side's 1-0 defeat to Wolverhampton Wanderers. His last game was a 6-0 win over Tranmere Rovers in which he scored. That match took place in January 2020, when COVID-19 was a global news curiosity rather than a life-altering daily reality. Many supporters had assumed they would never see the England defender again, that his years of injury travails would result in a quiet move away, or perhaps a couple of news lines on the expiry of his contract. But a raft of defensive absences at Old Trafford saw Phil Jones start his first game in two years. The pleasant surprise on a night with little else to cherish for the United faithful was the fact it looked like he'd never been away.
In a dreary team performance where few players covered themselves in glory, Jones stood out. If someone had asked you to identify the footballer shaking off two years worth of ring-rust, the former Blackburn Rovers defender would have been one of the last on your list. Jones read the game well, made several timely blocks in front of David De Gea's goal, and even rampaged up the pitch to win the ball in the final third and trigger an attack late in the first half. For a team often found wanting defensively, it was an impressive performance regardless of the circumstances.
Supporters know better than to get carried away with one standout performance, particularly in Manchester United colours. Axel Tuanzebe was supposed to be the next Rio Ferdinand after he shackled Kylian Mbappe during a Champions League win over Paris Saint-Germain last season. The same lazy pundits calling for Scott McTominay to be given the captaincy after his superlative display against Burnley a week ago went back to berating the midfielder in the wake of last night. In short, a night of Old Trafford heroics usually only buys you enough clemency to reach the next game. Nobody is pretending Phil Jones is the solution to United's defensive woes, despite the ill-advised comparisons to Harry Maguire that swept social media last night.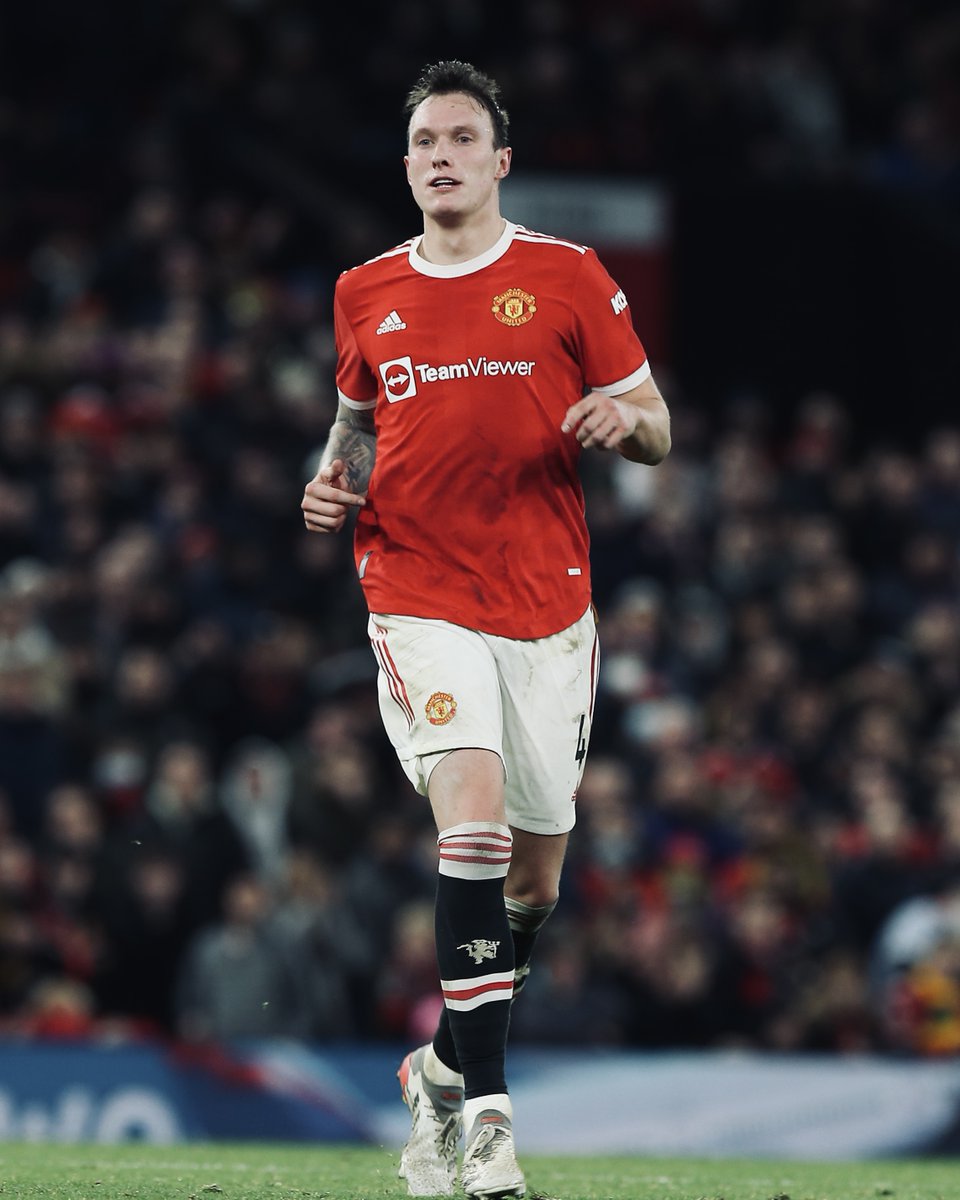 This should not diminish the gravity of what Jones has accomplished. Two years out of the game could have stretched on indefinitely. A player once dubbed a successor to Duncan Edwards by Sir Alex Ferguson could have been forced into early retirement before reaching the age of 30. Lining up on that famous old pitch again was a testament to Jones' hard work, determination and drive. The fact he was United's best player on the night is worthy of immense praise amongst the lamentations over the performance of his teammates.
Realistically, there will not be a huge amount of further appearances for the England defender, at least not in United red. When Maguire, Victor Lindelof and Eric Bailly return, Jones' chances will probably be limited. But last night is still an encouraging sign for his future. A fit Phil Jones could be an asset for any number of clubs. If interim manager Ralf Rangnick gives the player further chances, either as a substitute or perhaps as a starter in FA Cup games, it could put Jones in the shop window.
Newcastle United are an example of a club that could benefit from a Phil Jones renaissance. They have the financial capacity to pay what are understood to be fairly sizable wages, as well as a need for experience and guile at the back. Everton are a club who would welcome another specialist in defence, while West Ham United have felt the pinch of injuries at centre back this season. A Premier League winner at the heart of defence should be attractive to a number of teams. The caveat is Jones' fitness.
Teams will of course be wary of a player coming off such a long lay-off. The fact it is far from Jones' only injury absence will worry potential buyers further. Jack Wilshere's recent struggles to find a club at a similar age, and equally beset by injury problems, is a cautionary tale. But if Jones can keep playing, and doing so with the quality he demonstrated last night, he becomes an attractive gamble for teams outside the top six.
For now, the long journey of a player who started England's last World Cup game should be applauded. The hardest part is done, the lengthy and arduous recovery is complete. Fans of all stripes should be hoping that this once-promising prospect can enjoy the remainder of a career where he has been unfairly maligned despite his obvious talent.