Is the Gabonese international one of the most disrespected strikers in the game?
15:01, 15 Sep 2019
Since his debut in February 2018, Aubameyang has been involved in 44 Premier League goals - only Mohamed Salah has been involved in more during this time scale, with 52.
The Egyptian King does deserve the utmost respect after winning the PFA Men's Players' Player of the Year in 2017/18 and placing a respectable 6th place in the 2018 Ballon d'Or rankings.
This is without mentioning helping Liverpool to conquer Europe last season to collect the highest honour of them all, the Champions League trophy.
On September 5, the 55-man FIFPro World XI shortlist was announced.
For the first time in a decade - since 2009 - the Premier League has seen more players nominated on the shortlist than any other league.
La Liga came within touching distance, with 20 nominees, compared to the Premier League's 21.
Since being released, fans have cast doubt over certain selections within the 15-man forwards' category:
Aguero

Benzema

Firmino

Griezmann

Kane

Lewandowski

Mane

Mbappe

Messi

Neymar

Ronaldo

Salah

Son

Sterling

Suarez
Most notably the controversial omission of Arsenal's Pierre-Emerick Aubameyang.
Since joining Arsenal:
Games: 69
Minutes: 5,368
Goals: 44
Assists: 12
Pierre-Emerick Aubameyang averages a goal involvement every 95 minutes for the club.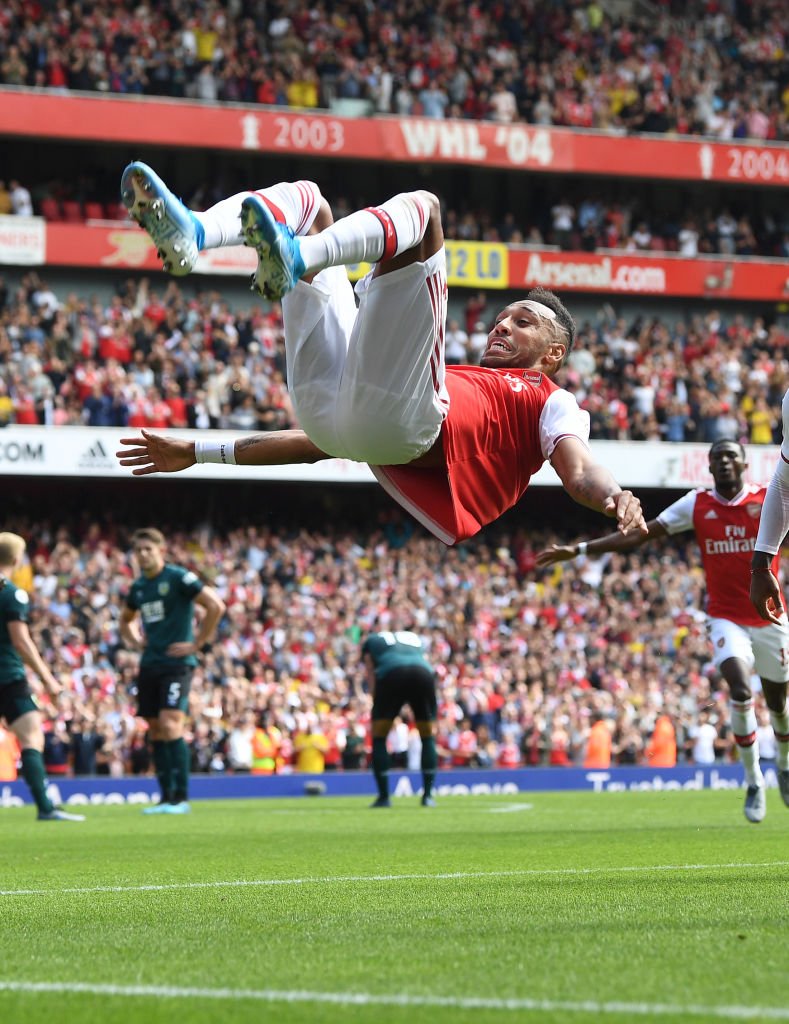 During the 2018/19 season, the Gabon international won the Premier League Golden Boot (shared with Salah & Sadio Mane) and finished with 31 goals in all competitions.
Based on league goals alone, Arsenal's No.14 outscored 13 of the 15 forwards nominated. Only Barcelona's Lionel Messi and Paris Saint-Germain's Kylian Mbappé fired in more strikes.
Mbappe's teammate Neymar, included on the shortlist, missed 27 games in total last season, two of which were due to suspension and the other 25 as the result of injuries.
Furthermore, Aubameyang surpassed 11 of the forwards on the list in relation to goals scored in all competitions during the 2018/19 campaign.
Regardless, still no nomination.
Despite having to ply his trade on the continental stage in the lesser-regarded Europa League last season, Aubameyang finished as the third top goalscorer in the competition, placing behind Olivier Giroud and Luka Jović.
Giroud, a winner with Chelsea, ended as top goalscorer in the tournament, having played an extra 191 minutes of football than his fellow London rival Aubameyang, subsequently scoring three extra goals.
The former Borussia Dortmund forward has been an awe-inspiring asset for the Gunners since his arrival from Germany, making 69 appearances for the club, remarkably recording a goal involvement every 95 minutes.
This isn't just any blip either; over the previous five seasons, the striker has amassed a staggering 209 goal involvements in 230 games across all competitions.
What does this man have to do to earn this respect he deserves?