With more inductees, true greats from history will start to be forgotten
14:05, 21 Apr 2022
On Thursday morning, six more great players of the past were added to the Premier League Hall of Fame, taking the total number of inductees to 16. Vincent Kompany, Sergio Aguero, Ian Wright, Peter Schmeichel, Paul Scholes and Didier Drogba have now joined the illustrious group of players, once again stirring debate on social media about those who have missed out.
But, when it boils down to it, it means absolutely nothing. This is now just another statistic used for online arguments. Fast forward five years and the 'Yeah well, he's not in the Hall of Fame' will be commonplace online.
This Americanised nonsense is just completely unnecessary. The NBA's Hall of Fame works as an idea as the culture stateside has embraced the practice for decades. 'Hall of Famers' as they are known over the Atlantic, are now well-renowned figures from the past and it's clear to see why the Premier League have attempted to adopt this model.
Every time a new name is announced, debate sparks online. This time around Andy Cole's omission has drawn the ire of football fans of a red persuasion, but this creates online engagement and further raises the acceptance of this self-important award.
With more inductees coming every year, Cole will be one of the next on the list. Truth be told, at this rate, any half-decent player will join the club. In a nutshell, clicks, retweets and comments are all this is about for the Premier League, while the sponsorship deal they have struck with Budweiser certainly benefits them on a financial level.
Introducing your 2022
#PLHallOfFame
inductees! 👏
🏅 Vieira
🏅 Rooney
🏅 Wright
🏅 Schmeichel
🏅 Scholes
🏅 Drogba
🏅 Kompany
🏅 Aguero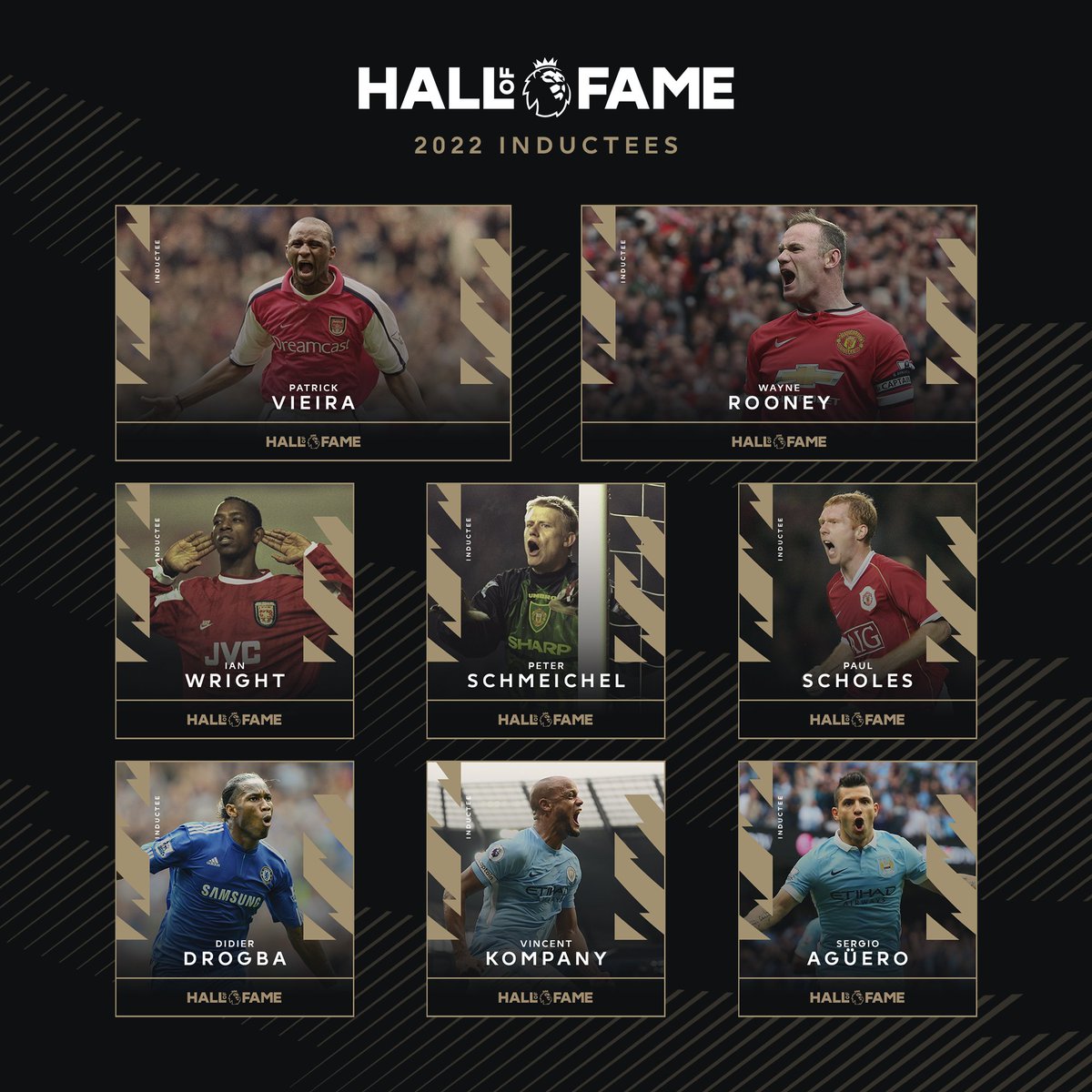 But the online arguments, constant bickering and further Americanisation of our game are mere sideshows when it comes to the major bugbear. This Premier League Hall of Fame is just another step towards eradicating any football or footballers which came before 1992. George Best is just that guy from Celebrity Big Brother's dad, Gary Lineker might as well just be a crisp flogger and Kevin Keegan a meme-worthy manager.
The launch of the Premier League was always going to draw a line in the sand, but now it appears we are moving further away from what preceded it. The Hall of Fame makes that clear distinction between those who did it in their league, and those nobodies who came before them.
This new concept also devalues the Hall of Fame we already had, one that covered the entire history of football. In Manchester, at the National Football Museum, influential cultural and sporting names from the past are truly celebrated.
Their most recent inductees, by comparison to the Premier League sextet, were Walter Tull, a British Army officer and one of the country's first black professionals, Carol Thomas, the first woman to win 50 England caps, and Paul Ince, the Three Lions' first black captain.
Along with Terry Butcher and his blood-soaked bandage, these inductees have truly impacted footballing history and paved the way for others to follow in their path. I don't want to hear the Steven Gerrard, Paul Scholes or Frank Lampard debate again, instead we should be treasuring genuine cultural pillars of our past, rather than pushing their memories further out of sight.
Get stuck into another tedious Premier League debate if you want, but we've already got a Hall of Fame, and it means a hell of a lot more than this commercialised one does.