Manchester City are set to win their fourth Premier League title in five seasons, Norwich City and Watford are already relegated and there are a whole host of teams mired in mid-table mediocrity. But that doesn't mean that there is nothing to play for as the top flight comes to an end this month.
There's money at stake, and a hell of a lot of it. Unlike in the Football League, clubs are rewarded with merit payments, which increase with every position that they climb in the table. But that isn't the only money each side will earn from this season in the top flight.
The latest television deals for domestic and overseas rights is worth £8bn over three seasons. Given some of that money will be reserved for parachute payments, there is a prize pool of £2.6bn to be distributed per year to the 20 Premier League clubs.
Overseas rights are relatively straightforward. They are worth just less than £1bn per year, and each Premier League club receives the same amount, which works out at about £47m each.
Domestic rights are slightly more complex. 50% of the money is distributed equally, as the overseas rights are - that equates to around £38m per club. 25% is then divided depending on how often a team was shown on live television. Each club is guaranteed £10m, and then you get a further £1m for every live game above ten.
So for 12 matches on Sky and BT, a club would receive £12m. Liverpool were the team shown the most last season, with 28 live appearances as they finished fourth. But the other 25% is saved for merit payments, and that is where the interest comes in towards the end of the season.
💰 Payments made to Manchester City following the 2018/19 Premier League campaign:
Equal Share: £34,361,519
Facility Fees: £30,104,476
Merit Payment: £38,370,360
International TV: £43,184,608
Central Commericial: £4,965,392
Total Payment: £150,986,355
[via
@premierleague
]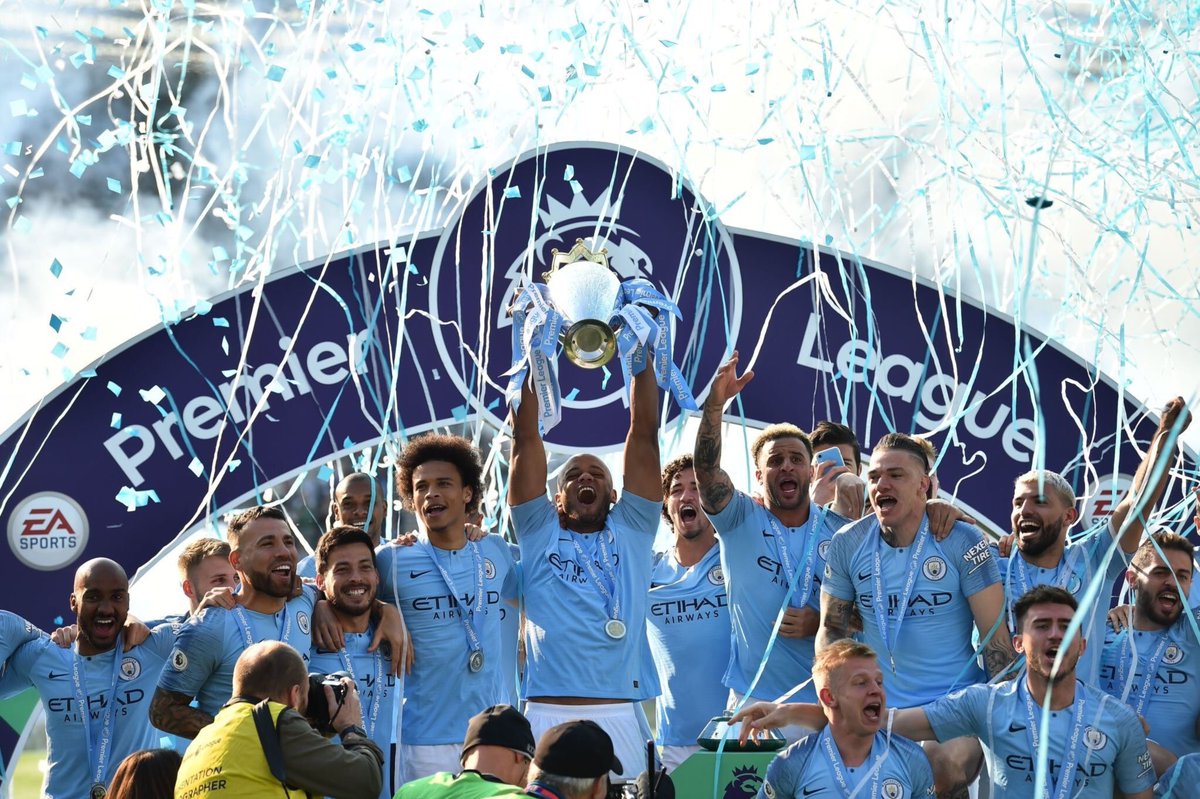 The club that finishes bottom in the Premier League this season, either Norwich City or Watford, will receive just £2m in merit payments. From there, every position you climb is worth an extra £2m. So 19th place will receive £4m, 10th place will receive £22m and the champions will receive £40m.
It's not a huge amount in the modern game for the top clubs, but when you consider that Brentford could feasibly finish anywhere between 9th and 16th, that's a huge difference of £14m heading into the final few matches of the season. Just one position difference could be the difference between them being able to increase Christian Eriksen's wage offer and keep him at the club.
For the mid-table sides in particular, these final few weeks can have a big impact on their ability to manoeuvre in the summer transfer window. They can budget at the start of the season with their guaranteed income, but these merit payments can give a financial boost ahead of any potential incomings.