Castleford's Joe Westerman is desperate for rugby league to preserve the dying breed of the classic number 13
15:50, 03 Jun 2022
Having grown up idolising iconic Great Britain loose forwards, Castleford Tigers' Joe Westerman is desperate for rugby league to preserve the dying breed of the classic number 13.
The Tigers stalwart bids to help his side to a famous scalp when Betfred Challenge Cup winners Wigan Warriors and the Channel 4 cameras descend on The Jungle this Saturday afternoon. And the local boy believes he is finding his best form in the twilight of his career because of a commitment to playing the game the way a number 13 should play.
"I just like playing with the ball in my hand and always looked up to the great 13s - Andy Farrell, Paul Sculthorpe, Sean O'Loughlin," says Westerman.
"I loved how they played, how they passed, they would even kick. You don't see that much with the 13s now, who are usually just a third prop."
The 32-year-old Westerman roared on to the scene as a teenager for his hometown club, and is now back knocking on the England door in World Cup year after returning to finish his career where he started. He believes his style of play, running from loose forward to create a play rather than flatten an opponent, is something that has been lost from the game.
Andy Farrell was the master of it. His soft hands, wand of a left boot and Scholes-esque vision belied his enormous frame, making Ireland's current rugby union head coach the perfect 13 for Wigan and Great Britain in the 90s. Farrell could give and take hits with the best of them. But when the game was on the line, the ball would be in his hands.
Likewise Sculthorpe, another legend of the game who would alternate between standoff and loose forward at a time in rugby league where the 13 was an extra number six. As the game has evolved, the 13 has become an extra big man, an extra enforcer - the forward with the best hands who you would still not really expect to kick.
Can the Tigers take down the Challenge Cup Kings? 🏆👑
Don't miss any of the
#SuperLeague
action LIVE on
@Channel4
this Saturday at the Jungle Jubilee 🏉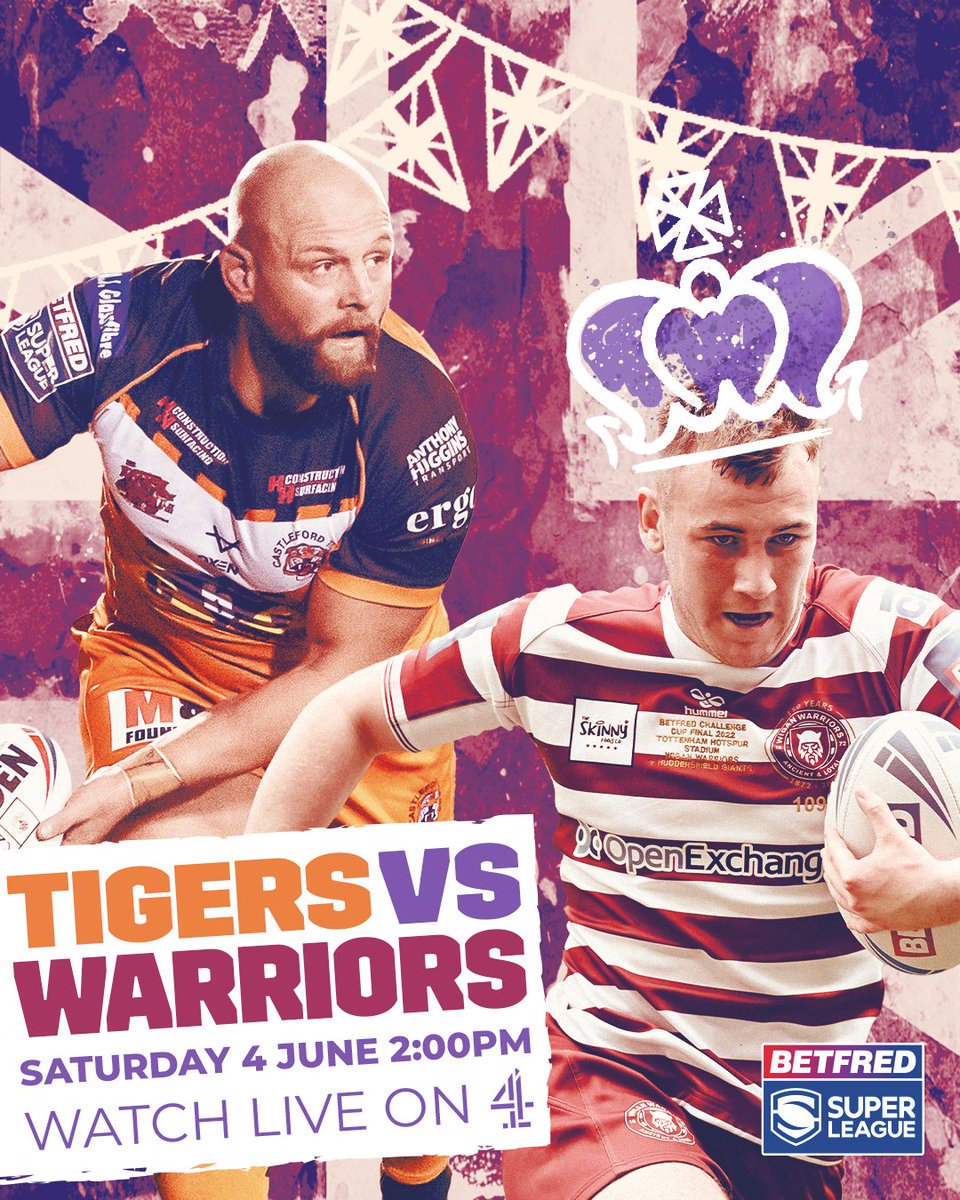 Kevin Sinfield would take on that mantle from Sculthorpe, captaining England at number 6, and leading Leeds with distinction at number 13. But not a player you would ever place into the pack where the big boys go at an arm wrestle.
And before all of these names came arguably the greatest British number 13 of all time. Hall of Famer Ellery Hanley, a playmaking genius and three-times Man of Steel.
Garry Schofield was of that same ilk, a fluid creator, organiser and game-breaker who would blur the lines between a 6 and a 13 rather than helping out the big men.
Australia, with all the size, power and pace that makes the NRL so addictive, do it a bit differently and Super League looks to be evolving similarly.
England's Sam Burgess moved to Sydney as one of the best props in the game, and would soon be playing loose forward.
But Hanley, Farrell and Sculthorpe were the real essence of a 13, players that have inspired Castleford's key man Westerman to try and preserve the playmaking qualities of that position, while the game around him has just got bigger and more brutal.
"Growing up I always played stand-off so when Richard Agar gave me a chance at Hull FC he wanted me to play with the ball in my hand a bit more so it put me on to being this ball-playing loose forward.
"Morgan Knowles at St Helens has that bit of ball-playing in him too and that's what I think you need. I don't think there's many more left who play that ball-playing loose forward type. That's how I play and I've always loved playing like that. I want to pass the ball and do what I can with the ball, not so much defending as that's not my strong point.
"I'm born and bred Classy Cas so have to come up with that bit of flair and that's what I've always tried doing.
"We want to show flair in this second half of the season and start winning some games."
The 32-year-old Westerman is Castleford through and through, having grown up in Airedale and fallen in love with rugby league on the Wheldon Road terraces.
It was there that the six-year-old would sit on a crate with his cousin and aunty, face painted with the name and number of another famous Cas number 13 Adrian Vowles.
Watching the plays of Vowles and half-back Brad Davis etched in Westerman's brain from an early age as he, like so many kids in this humble working man's rugby town, fell in love with the sport.
"The kids in Cas are really into their rugby, there is no football team here. We just want to keep getting people down and enjoying us trying to achieve.
"Doing it for Cas would be the biggest achievement of my career. To win something would be massive for this town and I would love to do it for my kids to be able to see me win something."
Like her dad, daughter Heidi has already fallen in love with the sport and has just started playing rugby. "She's eight and like me she doesn't really like tackling."
Westerman's career has probably taken in more clubs than he would have liked, starting and now finishing as Cas via Hull, Warrington, Toronto and Wakefield. In fact current coach Lee Radford got rid of him twice at Hull, so if that was to become an unwelcome hat-trick it would probably mark the end of the road.
"When I was a kid watching, they would bring players in who were too old and just be here for a pay day," Westerman recalls.
"I didn't want to be one of them. I wanted to be able to come back here and offer something, and when you can't offer anything anymore it is time to hang them up."
Westerman's desire to play with freedom has the backing of his coach, with Radford believing this third spell working together has the extra ingredient of fire in the hometown belly.
"Westerman enjoys coming to training, particularly the field sessions, and is a fantastic rugby player and a great bloke," Radford says.
"The more we can get the ball in his hand, the better we look. His ball movement is important to us. It's finding that balance between being a ball-carrying 13 that is important and when he gets that right he can be a real force for us."
*18+ | BeGambleAware
Pictures courtesy of swpix.com