Adrien Rabiot and Marko Arnautovic have been targeted by United
16:01, 08 Aug 2022
You know in the period between Christmas and New Year when the days merge into one, your family have you at the end of your tether and the only chocolates left in the tin of Celebrations are Bountys. That's Manchester United's summer transfer window.
The players they are trying to sign are represented by those chocolatey treats and if Frenkie de Jong is the Malteasers Teasers that United simply cannot get their hands on, then Adrien Rabiot and Marko Arnautovic are the coconut flavoured Bountys that nobody really wants. Yet, you will end up eating them if they are the only ones you can get.
Manchester United's transfer policy, after months of planning for this window knowing that Erik ten Hag was going to be appointed as their new manager, has turned into a laughing stock. The De Jong deal is still being held up, but after an opening day defeat against Brighton, the scattergun approach has begun.
READ MORE:
Since August 2021, Scott McTominay has outperformed Rabiot in terms of ball recoveries, tackles and ball progression. Yet United have now got their fat forearm jammed into the bottom of the tub, ready to pluck out anything they can get their hands on. Who really cares if he is a Bounty rather than a Galaxy Caramel? It's still chocolate, right?
Remy de Souza of EuroSport described him as a player who 'gave the image of a spoilt child', Thomas Tuchel dropped him for being late at PSG and Philppe Auclair famously simply said "Rabiot is Rabiot." He's repeatedly shown attitude issues throughout his career, which makes him the perfect fit for this current bunch at Old Trafford.
Manchester United are working on Adrien Rabiot deal, called today by
@David_Ornstein
. Talks ongoing but still no agreement on player side with his mother Veronique involved. 🚨🔴
#MUFC
The agreement with Juventus is not an issue as they're open to sell Rabiot.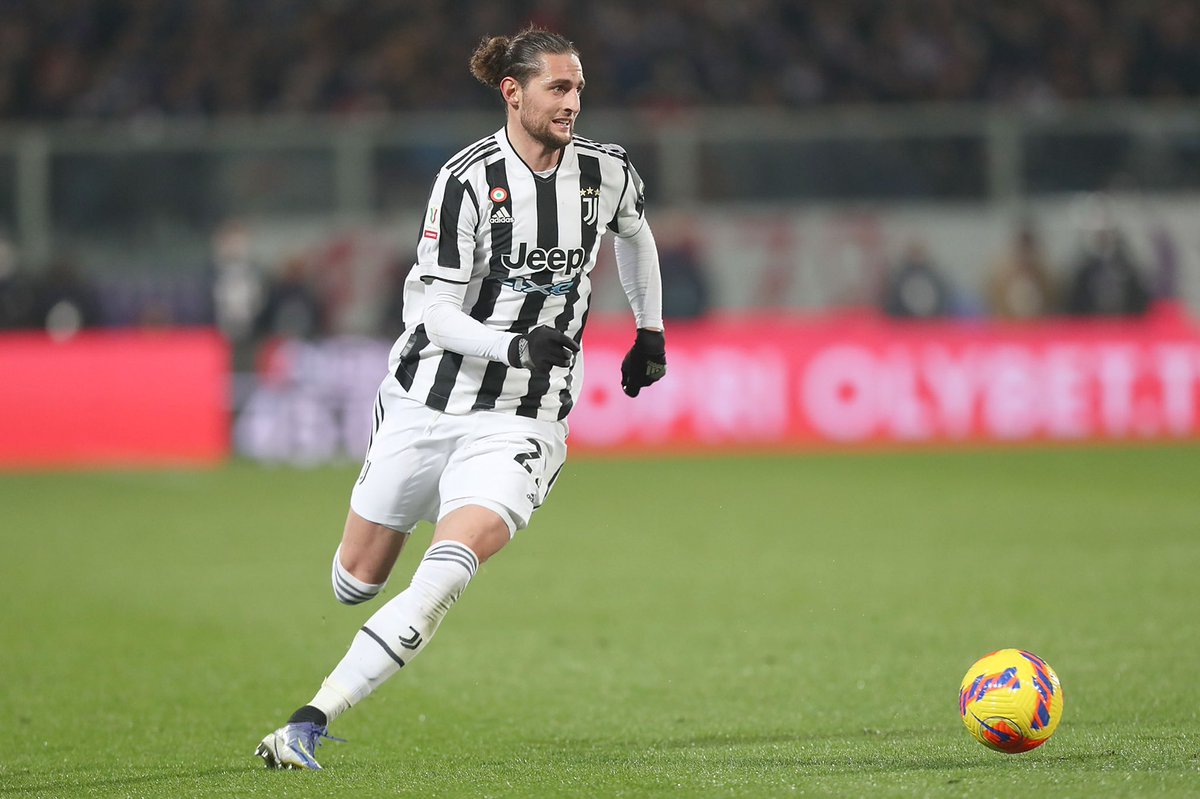 Meanwhile, Cristiano Ronaldo, who sulked on the substitutes bench until he was brought on against Brighton, is still overshadowing anything that his Dutch boss may do or say. He wants to leave, that has been made perfectly obvious, but no club in Europe will touch him. There's only one thing worse than a Bounty, and that is one your grandma has already sucked on and put back in the wrapper.
Given United can't spend mega-money on a striker to play second fiddle this summer, now they have lost out on Benjamin Sesko, who looks likely to agree a deal to join RB Leipzig in 2023. A future star of his size would have been a signing of intent for the Red Devils, yet they've let him slip through the net.
As Erling Haaland batters Premier League defences on the other side of Manchester, in Sesko's place United are trying to bring in Arnautovic. Put back that Galaxy because we fancy a Milky Way. He may have a half-decent goal record at Bologna, 14 in 33, but he spent the two years before that in China, is 33 and hardly set the world alight at West Ham.
He may be 'useful' this season, but he is not the calibre of signing that Manchester United should be targeting. Especially under this new regime, which felt so fresh at the start of the summer.
The issue is, Ten Hag might well be the right man for the job. But the job is now so clouded with misery and despair it is difficult to see how United turn this around and emerge from the fog. In one miserable Monday, they lost out on Sesko and moved closer to signing Rabiot and Arnautovic. It's a sign of the times, so United fans are just going to have to learn to love Bountys.