Los Blancos' strategy feels much more planned, with more room for long-term fruition than Barcelona's
14:46, 02 Mar 2020
Barcelona and Real Madrid remain the dominant forces in LaLiga and can still mix it in Europe but they have taken a hefty fall from the stunning heights they've enjoyed over the last decade.
While the Catalan giants have played some of the most stunning football ever seen, Real achieved La Decima and more as they dominated the Champions League. However, for those tuning into this weekend's El Clasico the usual feast of football wasn't exactly on offer. Yes, the dark arts are always at play which can stunt the spectacle of play but on Sunday, the standard of football was less than usual.
While Real continue on without the guaranteed goals and ultimate winner mentality of Cristiano Ronaldo, it could be argued Barca still rely too heavily on the feet of Lionel Messi.
"That was one of the worst Real Madrid displays that I've come across at the Santiago Bernabeu in the first half," Gerard Pique told the media, perhaps bitterly after he and his Barca team-mates suffered a 2-0 defeat at the Bernabeu.
Sergio Ramos was quick to respond, insisting: "I would sign now to win every Clasico if it meant playing as badly in the first half as he thinks we played."
Winning is all that matters but these two sides have always done it with such style, such grace, such wonderment. Where they are now, first and second and only a point apart, is where they've always been but they are stuttering. Things are not as smooth as they should be.
However, while both clubs feel rather stale as they go through a transition at the start of the 2020s, it seems Real have found the start on the long road to recovery quicker than Barca, who are using Daniel Braithwaite as a metaphorical jumpstart. While the Catalonians continue to spend rather big on perceived quality or not so much on stop-gaps (see Braithwaite, an emergency mid-season signing from Leganes with a poor spell at Middlesbrough on his CV) there is still work to do.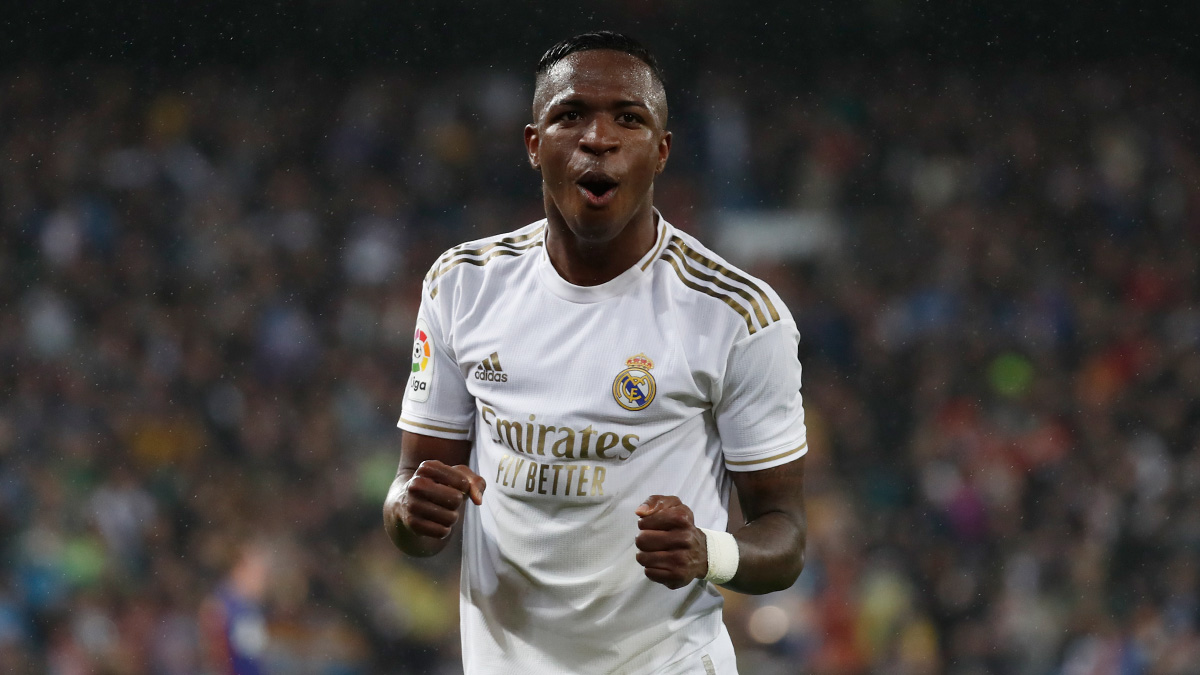 The Barca team doesn't really function as it should and, with the likes of Luis Suarez, Pique and Sergio Busquets all entering the twilight of their careers, one wonders just how much the club will have to do over the coming seasons. They have a job on to replace and replenish such players.
However, Real have stolen a march. Allowing Ronaldo to join Juve, it was surely a wake-up call that the team needed some TLC. Once the team of Galacticos, a smorgasbord of the world's best players, they are now recruiting smart mainly down to the work of highly-rated chief scout Juni Calafat.
Rather than signing ready-made talent, the club have been bold and thanks to the Spaniard's eye, they have signed some of the best youngsters in world football including Vinicius Junior, who scored in the El Clasico victory, Fede Valverde, Eder Militao and Rodrygo. This year, Real secured the services of playmaker Reinier Jesus from Flamengo in Brazil, who at 18, is already tipped to go all the way in the game.
Of course, Barcelona have brought in 22-year-old Frenkie De Jong and 23-year-old Junior Firpo in the last twelve months but, Real's strategy feels much more planned, with room for long-term fruition. Real have bought well, with stars with a point to prove who could conceivably shine in the Spanish capital for the next 15 years and maybe even beyond. Barcelona, it feels, have some catching up to do.