Red Bull Could Bring Drama To An Uninspiring Russian Grand Prix
09:06, 28 Sep 2018
Nico Rosberg made a brilliant decision to retire from Formula 1 when becoming World Champion in 2016. But, that same year, he made a poor judgement call when telling President Vladimir Putin "all was great" with the Sochi Formula 1 Circuit when the Russian Premier asked him if everything was OK with the venue in a post-race chat.
Apparently it's not a good idea to lie to people in high places in Russia, but lie he did. Sochi's surface is as smooth as cream on glass meaning even the statutory one-tyre stop is not needed. Combined with long straights, tarmac run-off areas, no bumps, no camber, the elements have conspired to deliver tragically boring races here every year since the race was inaugurated in 2014.
Over 45sec has separated the first five home every year since this race made its debut. Only eight cars finished on the lead lap last year and in 2016 that number was just five.
Hold up, before you reach for your TV control and switch over to BBC 2's live coverage of the Great Scottish Run there is some good news… Both Red Bull cars are taking a change of engine meaning Daniel Ricciardo and Max Verstappen will be starting down the grid due to incurred penalties and that could work to give viewers some on-track overtaking to watch.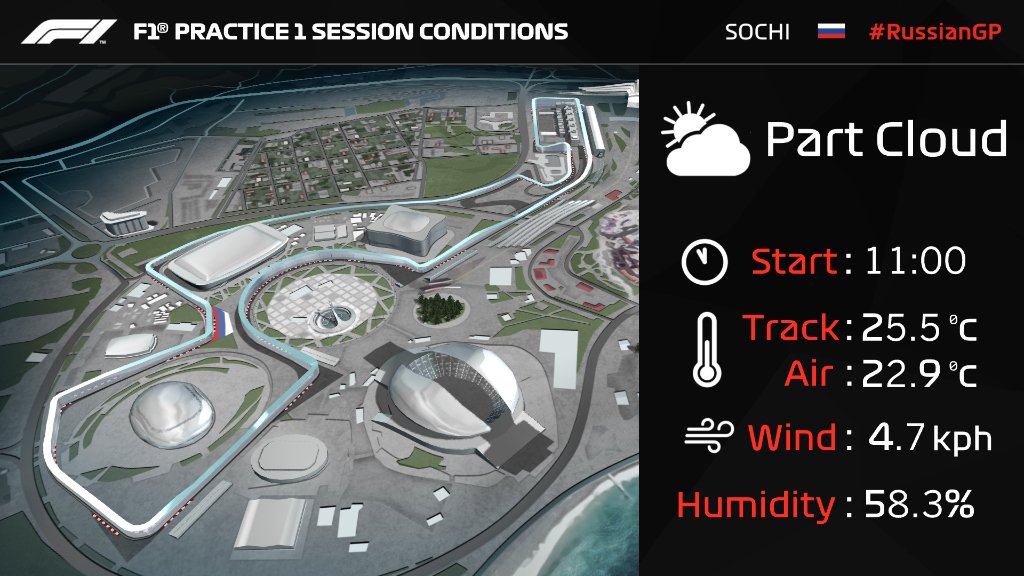 Could Racing Point Force India B fourth?
It's more than likely the cameras will spend as much time concentrating on this pair during the early part of this 53 lap race as the spread out front-markers and thereafter all attention may turn to the 'B-race' which features Renault, McLaren, Haas and the renamed Racing Point Force India.
Essentially a newly formed team, Force India had to forfeit the 59 points it had amassed by the conclusion of the Hungarian Grand Prix and prior to its sale days before the Belgian Grand Prix.
The three races since has seen the team acquire 32 World Championship points while Renault, currently sat in fourth in the overall standings, have netted just nine. Heading into Russia 59 points now separate Renault (in fourth) and Racing Point Force India (currently seventh).
Given Renault are still running a B-spec engine and are reportedly putting a lot of resources into developing their 2019 car, there is every chance Racing Point Force India could bridge the gap and end the season in fourth position.
The team, now owned by a consortium led by Canadian Billionaire Lawrence Stroll, have reportedly received funding to develop their current car further and introduce a number of updates.
Naturally the primary advantage of finishing fourth in the championship is financial but it will also give Racing Point Force India a coveted seat on Formula 1's Strategy Group something it lost when its sale went through in mid-August.