It's somewhat fitting that it has taken until Formula One's summer break for the overbearing grey clouds of last season to disperse. We knew it would take a while, but finally the sun is breaking through for Max Verstappen and Red Bull.
The Dutch driver wouldn't have wanted his first world title to end the way it did. That day in Abu Dhabi, amidst chaos and confusion under the safety car, was a shambolic way for any sporting event to end. Lewis Hamilton, having streaked away from the rest of the field, was caught under the yellow flags, and then beaten by Verstappen on the final lap after Red Bull pitted their driver for fresh tyres.
The investigations that followed didn't change the result but it did lead to Michael Masi quitting the FIA, which further clouded the celebrations for Verstappen. For many spectators, he is the reigning world champion - but he probably shouldn't be.
READ MORE:
Unfortunately for Verstappen, his aggressive racing style and battle with golden boy Hamilton slightly tarnished his reputation. The controversy and clashes certainly overshadowed his ability as a racing driver. Whether the sport of Formula One wanted it to or not, there is no doubt that the 2021 title battle spilt over into the new season.
With Mercedes out of the picture early on, Ferrari came to the fore, yet it was left to Verstappen to assert his dominance and finally show the world what he is all about. It seems bizarre to suggest that a Formula One world champion is underrated, but given how last season ended, he is yet to be truly credited for his achievements. In Hungary this weekend, it seemed like a breakthrough moment for Verstappen. He was already well clear at the top of the Drivers' Championship, but to start tenth with engine problems and end up on top of the podium again was remarkable.
Still buzzing after yesterday's win, thank you so much to
@redbullracing
for this first half of the season. I hope you all enjoy your summer break and we can keep this going after that 🔋
#KeepPushing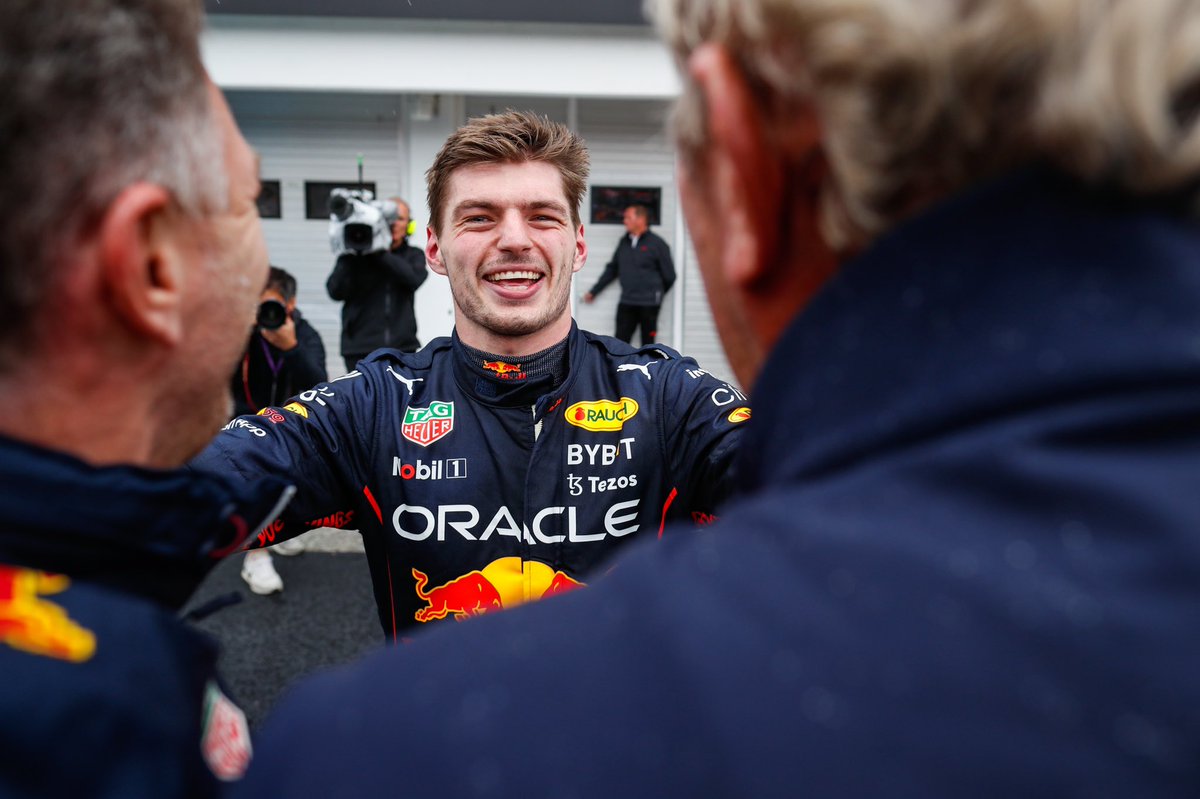 The magnificence of his performance came in its inevitability. He may have started in the middle of the pack but on soft tyres, he carved his way through the pack like a hot knife through butter. Having got himself up to fourth behind the Ferrari's and pole-sitter George Russell, it was simply a case of keeping his head down and allowing the others to flounder.
The race win seemed out of the question until Ferrari's strategists once again self-imploded as Leclerc was put onto the incredibly poor hard tyres late on and then it was up to Verstappen to deliver some phenomenal out-laps to get past Russell and Sainz.
He even went from 10th to 1st despite doing a 360 degree spin halfway throughout the race - or was he just showing off doing a donut? Red Bull's strategist Hannah Schmitz and Christian Horner deserve huge credit for their strategy, but it is simply a case of doing the basics and looking spectacular compared to the shambles at Ferrari.
Mercedes will come out of the weekend feeling satisfied again with another double podium but the race win was up for grabs had the rain come just one or two laps earlier. Hamilton was finishing like a train on fresh softs and had the track dampened more than it did, Verstappen would have been struggling on his worn mediums.
But, as Red Bull so often do, they absolutely nailed their strategy. The rain held off in Hungary, and the blue skies are now appearing over what will surely be back-to-back Drivers' Championships for Max Verstappen.