The 46-year-old claimed is first ranking title by beating world No5 Kyren Wilson 4-2 at the Gibraltar Open
08:33, 27 Mar 2022
Rob Milkins enjoyed the finest moment of his career on Saturday night in Gibraltar – coming just three weeks after the worst.
The 46-year-old from Gloucester claimed an emotional first ranking title in 27 years as a professional by beating world No5 Kyren Wilson 4-2 at the Gibraltar Open.
That made world No43 Milkins, known as 'The Milkman' on tour, the oldest first-time winner of such a tournament since Doug Mountjoy at the 1988 UK Championship.
The memorable success saw Milkins pocket the £50,000 first prize – and that may come in handy paying any fine stemming from his antics at the recent Turkish Masters.
Before the VIP red-carpet launch party in Antalya earlier this month Milkins went on a booze bender celebrating his birthday.
Milkins refused help from WPBSA chairman Jason Ferguson, fell on a toilet floor cutting his chin open, and ended up in hospital having the wound treated and his stomach pumped.
There is still the prospect of stern disciplinary action over that embarrassing episode and Milkins insisted at the time any fine "might have to be paid in instalments".
A tearful Milkins said on Saturday: "It has been a long time coming, I have worked all my life for this. It is a hard life, keep going in and practising and practising. But this makes it all worthwhile.
"I didn't see this day ever coming, things hadn't been going well for me recently. I had only won three matches all year before this event.
"I was on about £12,000 all season before this so the £50,000 here changes everything. I would like to dedicate this to the people I have lost and who can't see this – my mum and dad."
Wilson said: "Rob has been on the tour for many years and this is a special moment for him, so many congratulations to him. I just tried to make a fight of it from 3-0 down."
Robert Milkins beats Kyren Wilson 4-2 and becomes the
@BetVictor
Gibraltar Open champion 🏆
After 27 years as a pro, it's his first ranking event title
#BVEuroSeries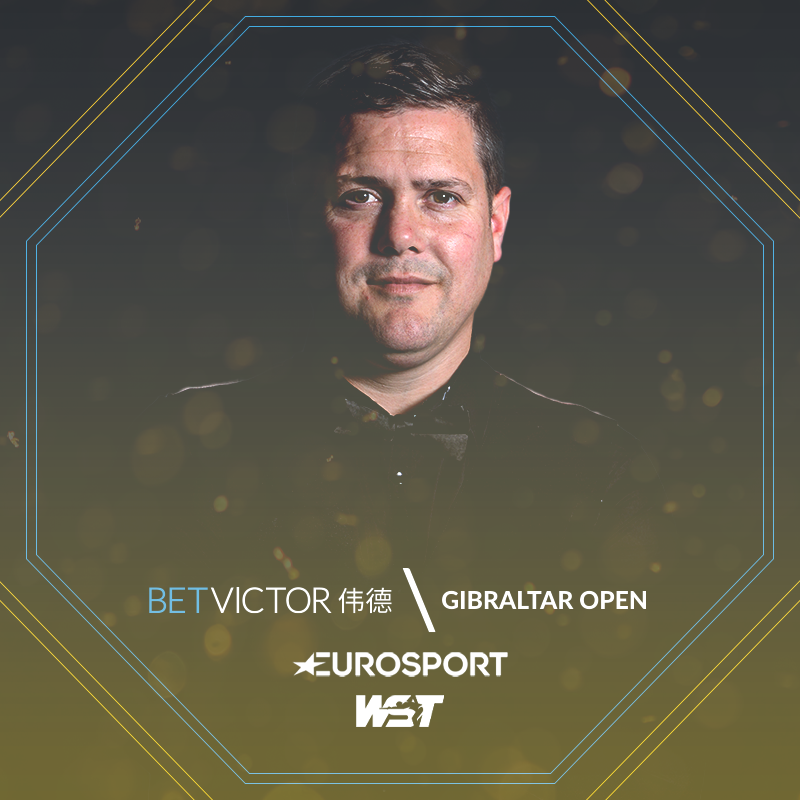 Milkins was not the only winner yesterday with John Higgins trousering a sponsor's overall European series bonus of £150,000.
If it was Milkins that claimed the title, Higgins hit a bigger jackpot without even potting a ball.
The 46-year-old Scot had gone into the Gibraltar Open just ahead of a group of 11 players all chasing the same jackpot.
But although Higgins went out in the third round on Friday none of his rivals were able to overtake his overall total of £101,000. He also kept his Tour Championship spot when Wilson lost the final.
Northern Ireland's Mark Allen was left equal on the same amount – but the rules decided the outcome on countback and Higgins went further at the Turkish Masters than his main rival.
The outcome was confirmed when Ricky Walden, the only player that could overhaul world No6 Higgins by winning the title, fell at the semi-final stage to Wilson.
But there was a rude shock for former Masters champion Allen, who had not realised about the countback rule and expected to get half of the loot – a cool £75,000.
He posted on Twitter: "Not the result I wanted personally in Gibraltar but at least John didn't get any further than me and we split the BetVictor bonus. £75k better than nothing."
However within moments fans were queuing up on social media to give the Antrim pro the bad news – confirmed by World Snooker Tour.
Walden came so close to pulling off a near-miraculous quadruple success. Had he beaten Wilson in the semi-final and gone on to lift the trophy, the Chester player would have won £200,000, and taken Higgins' Tour Championship place, and nicked Yan Bingtao's Crucible top-16 seeding.
Judd Trump had to make do without a jackpot that had become almost his own pension plan for the past two years.
The Juddernaut saw his hopes of winning on the 'Rock' for a third straight year come to a jarring halt after being whitewashed 4-0 by Walden earlier on Saturday.
World No3 Trump, 32, came into the event as one of 11 players who could land the windfall of the £50,000 first prize plus a £150,000 series bonus.
But there are still huge tournaments and two first prizes worth a total of £650,000 for Trump to play for at first next week's Tour Championship, and then next month's World Championship.
Former world champion Trump said: "There are two very big events left, and the Tour Championship is always good to be involved with.
"I was really pleased to get into that with a late run, and it's nice to be back in that. I don't have a good record in Llandudno, so hopefully I can play well there.
"It was tough today, and a tough tournament all round really. It wasn't ideal, in a dream world I wouldn't have come here.
"It is difficult when you are not allowed to practice at an event, clearly.
"But I had already entered before doing well in the last couple of tournaments, winning in Turkey and getting to the final in Wales.
"Those runs helped me get my place in the Tour Championship and with that now coming straight away I can just look forward to that and forget about this."