He isn't the only thirty-something striker in the form of his life
12:31, 26 Oct 2019
On Tuesday night, Robert Lewandowski scored his 20th goal of the season in all competitions, having played just 17 games.
He has reached the benchmark for a successful striker's season in October, and despite turning 31 years of age in August, the Bayern Munich man shows no sign of slowing down.
With 12 goals to his name in just eight Bundesliga matches, he looks like storming away with the Golden Boot in Germany and giving it a good go in Europe too. For context, he is just 10 goals away from his entire league total from last season.
The view that Lewandowski is the world's best striker is one held by many, and in truth it has been that way since his days at Borussia Dortmund. In 2013, he dismantled Real Madrid with four goals in a Champions League semi-final, before his side were eventually beaten by Bayern at Wembley.
From that moment, there haven't been many to challenge him, even as he gets older. Though Harry Kane, at the age of 26, has laid down his marker, there is a common theme around most of the strikers who can claim to be on Lewandowski's level... they are over the age of 30.
Barcelona, Real Madrid, Manchester City, Paris Saint-Germain and Juventus have all had ageing 'out and out' forwards leading their line for the majority of recent years. But their age isn't the interesting fact per se. It is that the same generation of striker, for the most part, has remained at the top during the same period.
In the same summer that Lewandowski humiliated Real when aged 24, Edinson Cavani signed for PSG and Gonzalo Higuain, now at Juve, moved to Napoli, where his career truly took off. Luis Suarez's switch from Liverpool to Barcelona occurred a year later, but in that season Sergio Agüero and Karim Benzema were still the focal points in Madrid and at Manchester City respectively. They are all, by and large, at the top of their games now, despite supposedly being three or even four years past their sell-by dates.
The reason they are still in place at their clubs is that they simply have kept their form up. That is, at least, the case for Lewandowski, Suarez and Agüero. But a lack of viable replacements has also contributed, and there are a number of reasons for that, the tactical evolution within football having been majorly influential.
The common theme with all of these strikers is that they specialise in their positions. They aren't able to play out wide or in a deeper role and be equally as effective. Yet the game has become much more varied these days and is now all about flexibility.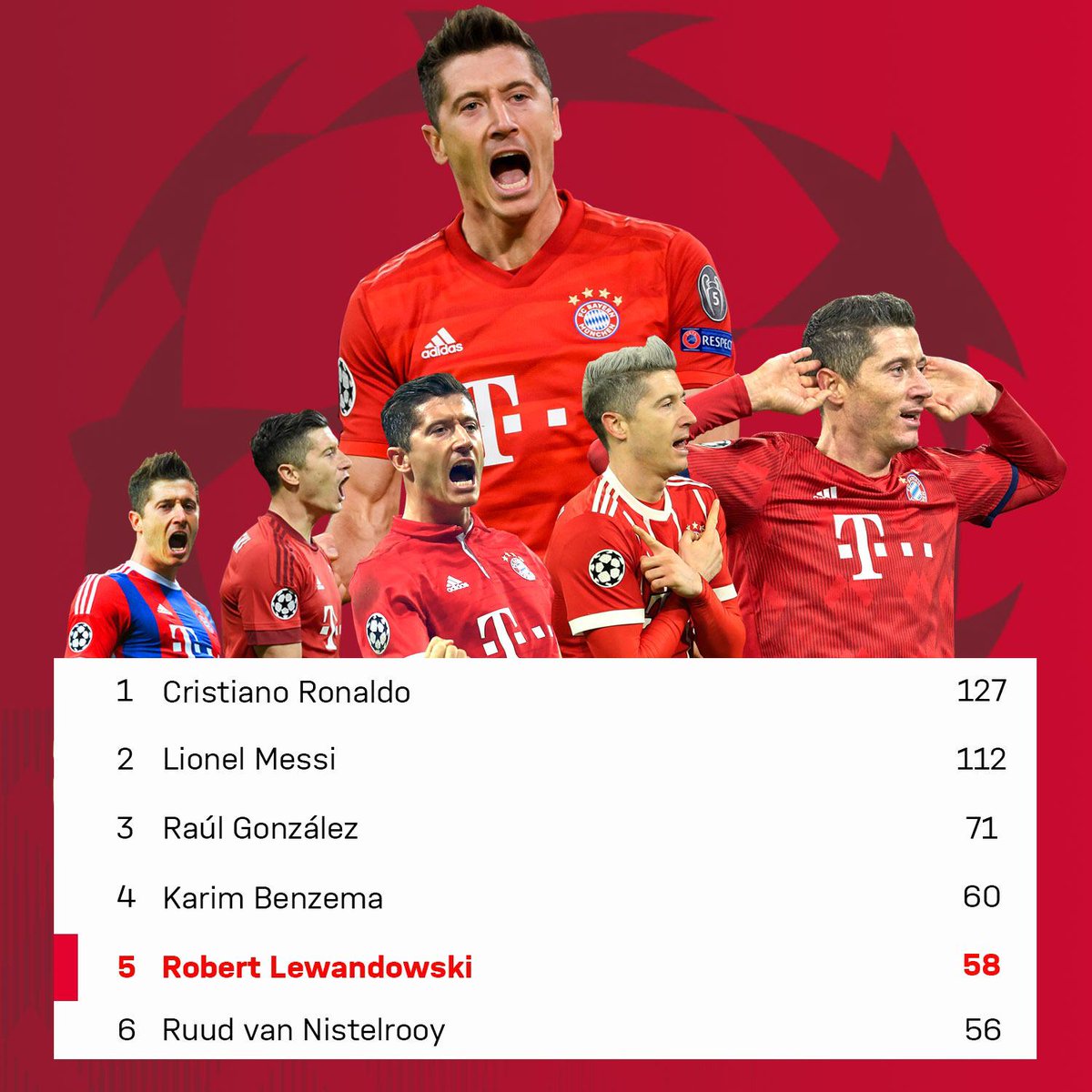 Wingers don't really exist in their purest form either. Instead the two positions are almost coming together to form a hybrid, which has been perpetuated by the birth of the 'false nine' over the past decade.
Lionel Messi and Cristiano Ronaldo have rewritten the rule book by decimating scoring charts as atypical strikers, and the modern era has adapted accordingly.
Playing two up front is no longer the preference of the elite because it reduces the desired flexibility, and the change over the years has allowed slighter players such as Suarez and Agüero to play up on their own, which rarely happened 15 years ago.
But football hasn't changed at its core: the aim, as always, is to score goals. So, unlike the winger, the striker position will never die. That is why Lewandowski et al have still been able to stay current, the more worrying theme is the lack of natural heirs hitting their primes now.
At Manchester United, for example, nobody can quite decide whether Marcus Rashford or Anthony Martial is best served playing up front or out wide, Raheem Sterling is recording numbers any forward would be proud of as a winger at Manchester City, and Liverpool's front three are all brilliantly interchangeable.
There are examples of traditional strikers coming through for the next generation. Erling Haaland is only 19 but his goal-scoring record at Red Bull Salzburg is on par with Lewandowski's already, while Tammy Abraham, Gabriel Jesus and Lautaro Martinez are also offering hope of a brighter future. But Kylian Mbappe and Joao Felix serve as a reminder that football is coming off the back of the Ronaldo and Messi age, and the tactical variation means players have been developed in a different way on the whole.
6 - Erling Haaland is the first ever player to score as many as six goals in his first three Champions League appearances. Phenomenal.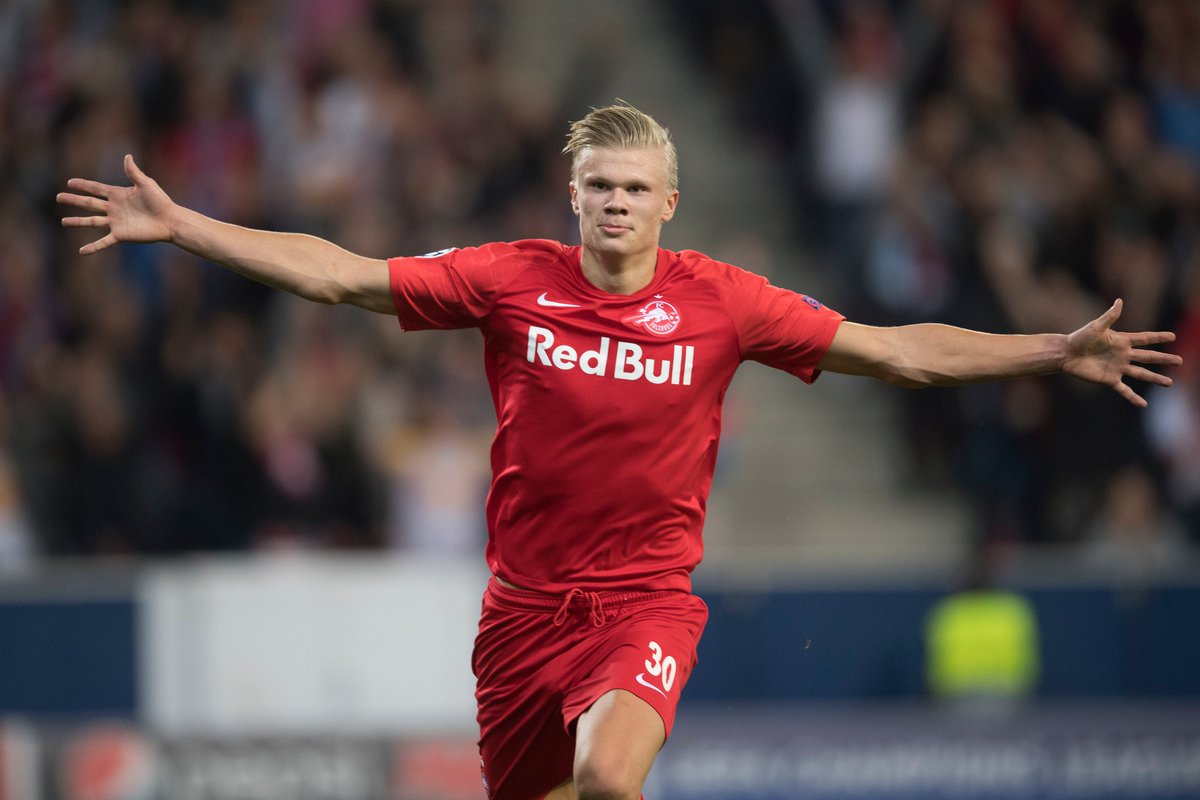 Perhaps goalscorers like Lewandowski, Suarez and Cavani, who picked up the torch left by the likes of Ronaldo, Raul and Gabriel Batistuta, will come back into fashion. But football is in a transitional phase, not quite ready to let go of the traditional front man, while gearing up for a new, more dynamic and flexible attacker. In the meantime, though, the elder statesmen will have to hold down the fort.