The Australian pounced in the key moment against Mark Williams to book his place in the final
17:43, 15 Jan 2022
Neil Robertson produced an astonishing comeback to reach the Masters final by beating Mark Williams on the final black in a thrilling decider at Alexandra Palace on Saturday.
The Australian, looking for a second title at the prestigious invitation tournament 10 years after his first success, looked down and out for long parts of a dramatic semi-final.
Williams, a two-time Masters winner with the last occasion coming 19 years ago, looked heavy odds-on to win when his opponent needed two snookers with the match locked at 5-5.
But after an incredibly tense exchange on the final red pushed up against the black over a pocket Williams fouled the green trying to swerve round it to hit the yellow – and Robertson pounced to win 6-5.
It must have brought back some better memories for Williams, whose first Masters title came from an equally taut climax winning the final on a re-spotted black 10-9 against Stephen Hendry.
But Robertson it is into the final where he will play for the £250,000 first prize and the chance to lift the Paul Hunter trophy.
Robertson, in tears at the end, said: "I don't know how I did that – but never give up, never ever give up no matter how it looks.
"There was something so special coming out to play here today, and to have a match finish like that you'll probably never see that again. It will take some hours to sink in.
"It has to rank as one of my greatest comebacks because I needed two snookers at 5-5, and the green was one of the best pressure balls I have ever got.
"It is a great opportunity now for me to win this again and I almost feel I have nothing to lose in the final, as basically I was out today."
Williams said: "If the black goes in on 67 in the last frame it is all over – but maybe I was just destined to lose that match.
"There was a lot of pressure out there by that stage, and even the little half-chances that look easy are not easy at all. But best of luck to Neil. I did maybe twitch a black to win 6-3, but I didn't do a lot wrong."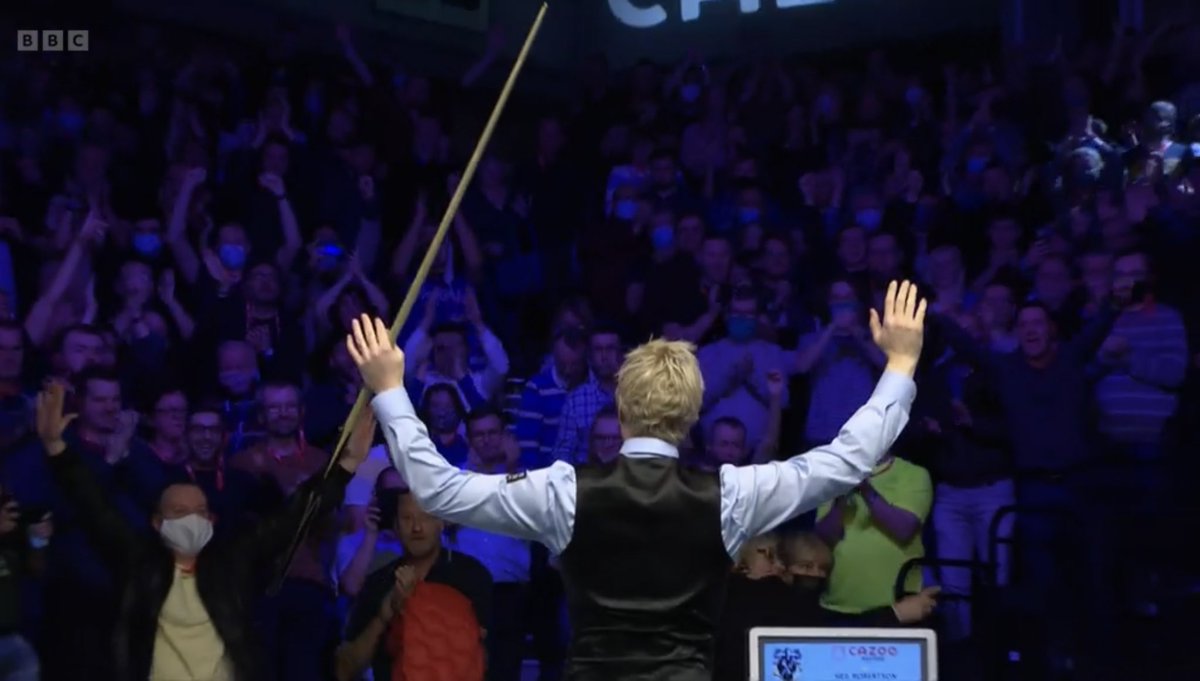 However despite his extraordinary comeback heroics yesterday Robertson will be denied the chance to honour a rash title pledge if he does lift the Paul Hunter trophy tonight.
The Australian had vowed he would jump into the icy Alexandra Palace boating lake should he end up winning the Masters for a second time.
But a venue spokesperson said: "We love the top snooker stars competing at Alexandra Palace but swimming or jumping into our boating pond is not allowed for snooker players or anyone else.
"Good luck to Neil in the tournament, and no doubt if he wins the Masters he can find another way to celebrate."