This could be a make or break season for Man United's young hope
12:05, 31 Aug 2021
The headlines this weekend were always going to be dominated by a player who started as a young right-winger for Manchester United before moving to a centre-forward role. And so it came to pass, when Mason Greenwood scored a late winner to seal a hard-fought three points at Molineux on Sunday.
Of course, that initial description will evoke the man who truthfully has been the talk of the city, and the country, Cristiano Ronaldo. Like Greenwood, the Portuguese forward first emerged at Old Trafford on the right side of midfield, bewitching opposition full-backs with an array of stepovers and tricks. He would mature into the most single-minded finisher of the modern era.
Where the pair differ however, is that Greenwood's game has been built around lethal finishing from the get-go. Still a teenager, the Bradford-born forward has netted 32 times in 108 games for the Reds, including three in three so far this campaign. Most of his career thus far has been spent in that same wide-right berth that Ronaldo used to call his own. He now finds himself vying for the same position as the former Real Madrid man, but this time at centre forward.
With United finally concluding the Jadon Sancho transfer this summer, it was expected the Borussia Dortmund winger's arrival would give Greenwood the freedom to challenge Edinson Cavani as the club's main striker. Greenwood's pace and superior end product have seen him elbow his way past challengers Daniel James and Juan Mata to make the right-sided berth his own, but this was out of necessity rather than preference. It is understood that manager Ole Gunnar Solskjaer sees centre forward as Greenwood's eventual destination. The signing of Ronaldo complicates this greatly. With Cavani coming off an excellent first season at Old Trafford, plus Anthony Martial remaining at the club despite his poor form, alongside Ronaldo, Greenwood finds himself no higher than third choice to operate centrally.
While Sancho made his first start for United on the left wing, once Marcus Rashford returns it seems likely he will switch over to his usual right-sided role to accommodate his England international team-mate. With Ronaldo sure to be an automatic pick in the number nine position, and Cavani next in the pecking order, it is difficult to envisage Greenwood getting regular starts.
The promising England star turns 20 in October, and is at a crucial stage of his development. He has proven himself as a match-winning presence, as recently as this past weekend. But it is not inconceivable that Ronaldo's presence will reduce his time on the pitch, and thus limit his development.
Greenwood puts Man U in the lead!
📺 Watch
#WOLMUN
on Sky Sports PL or follow here: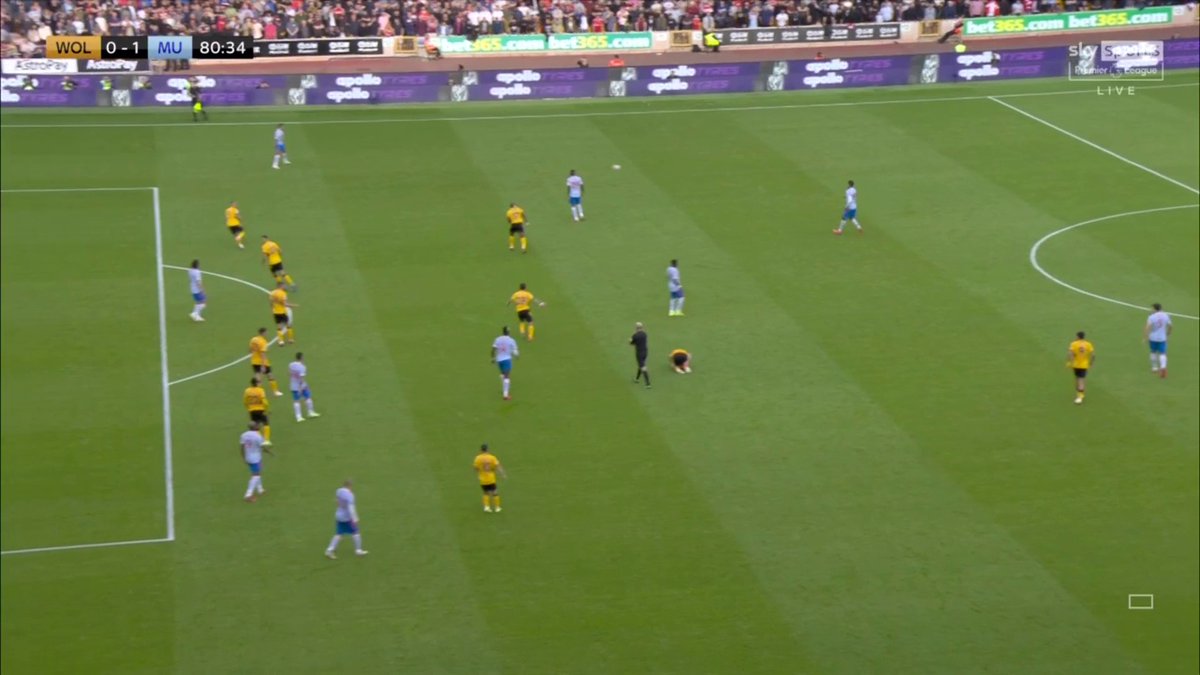 This is not to say that re-signing the illustrious ex-Red from Juventus was a bad idea. Cristiano Ronaldo guarantees goals no matter whose colours he wears, having notched 29 Serie A goals last term in a campaign that was still seen as disappointing. He enjoys a good relationship with former team-mate Solskjaer, as well as United playmaker and countryman Bruno Fernandes. Perhaps most importantly of all to the club's hierarchy, Ronaldo was kept from the clutches of a legacy-destroying move to rivals Manchester City.
But the subtext of how this most showbiz of transfer stories may affect one of United's most promising young talents has barely been touched upon. Beyond positional considerations and the impact on Greenwood's appearances, there are also concerns over how the pair may gel.
While Cavani has been lauded as a nurturing figure to the club's young dressing room, Cristiano often fails to hide his frustration at teammates he feels have made the wrong choice on the field. Can you imagine his reaction if Greenwood opts for a shot instead of passing to him, and it does not result in a goal? It would be a real shame to see Mason draw the ire of such a legendary figure, and you hope this does not impact his game.
Equally, this is all speculation taking place before Ronaldo has played a single minute of his vaunted second coming. Getting to work alongside one of football's true icons may bring the very best out of a player upon whom United are pinning their long-term hopes and dreams.
One thing is for sure, when Cristiano Ronaldo returns to Old Trafford he will have the eyes of the world glued to him. But when he does, maybe just cast a glance over at Mason Greenwood, as this could be a make or break season for United's young hope.