He has an entire nation in awe of his fighting spirit, and Rob Burrow has now been honoured with a marathon in his name in his home city.
The Rob Burrow Leeds Marathon is the brainchild of Rob's former captain, the legendary Rhinos skipper Kevin Sinfield, and has been created to celebrate the life and career of the city's iconic number 7, while raising vital funds to build a special Motor Neurone Disease hospital, also in Burrow's name.
Fittingly Sinfield is asking 7,777 runners to take on the gruelling 26.2mile distance in Burrow's name on May 14 2023, the first time a marathon has been staged in the city for 20 years.
And even more fittingly, it will start and finish at Burrow's spiritual home, Headingley Stadium.
Sinfield has completed a series of gruelling endurance challenges since Burrow's diagnosis to raise millions of pounds for the Motor Neurone Disease Association. The dream now is to raise funds for Leeds Hospitals Charity to fulfil Rob's wish and build The Rob Burrow Centre for MND in Leeds.
"Since Rob's diagnosis, Rob's former team-mates, his family, friends and people around the country have undertaken many fundraising challenges to help people living with MND and their families," Sinfield said.
"It's been amazing to see people in Leeds and beyond get behind Rob on his journey over the last few years.
"Seeing the launch of a dedicated event in the Rob Burrow Leeds Marathon is an incredible feeling."
Sinfield was the first person I met with to talk about Rob's devastating diagnosis at Christmas time in 2019.
Rob is a mutual friend to us both and there was something about offloading our shock on to each other that started to make it real and more manageable. Kevin was one of the first to spot the signs, with Rob slurring his words at work and when speaking at an awards night, it was Kevin that made Rob seek medical help, and at the time the two fell out about it a bit.
How Kevin has put his body on the line and used his profile to propel Rob's story into the national and international conscience is remarkable, and testament to the person he is. It is why he became the leader he was at Leeds, their most successful ever captain.
🎖️ Rob Burrow MBE
👏 The inspirational
@Rob7Burrow
received his MBE for services to Rugby League and the MND community at Windsor Castle earlier today.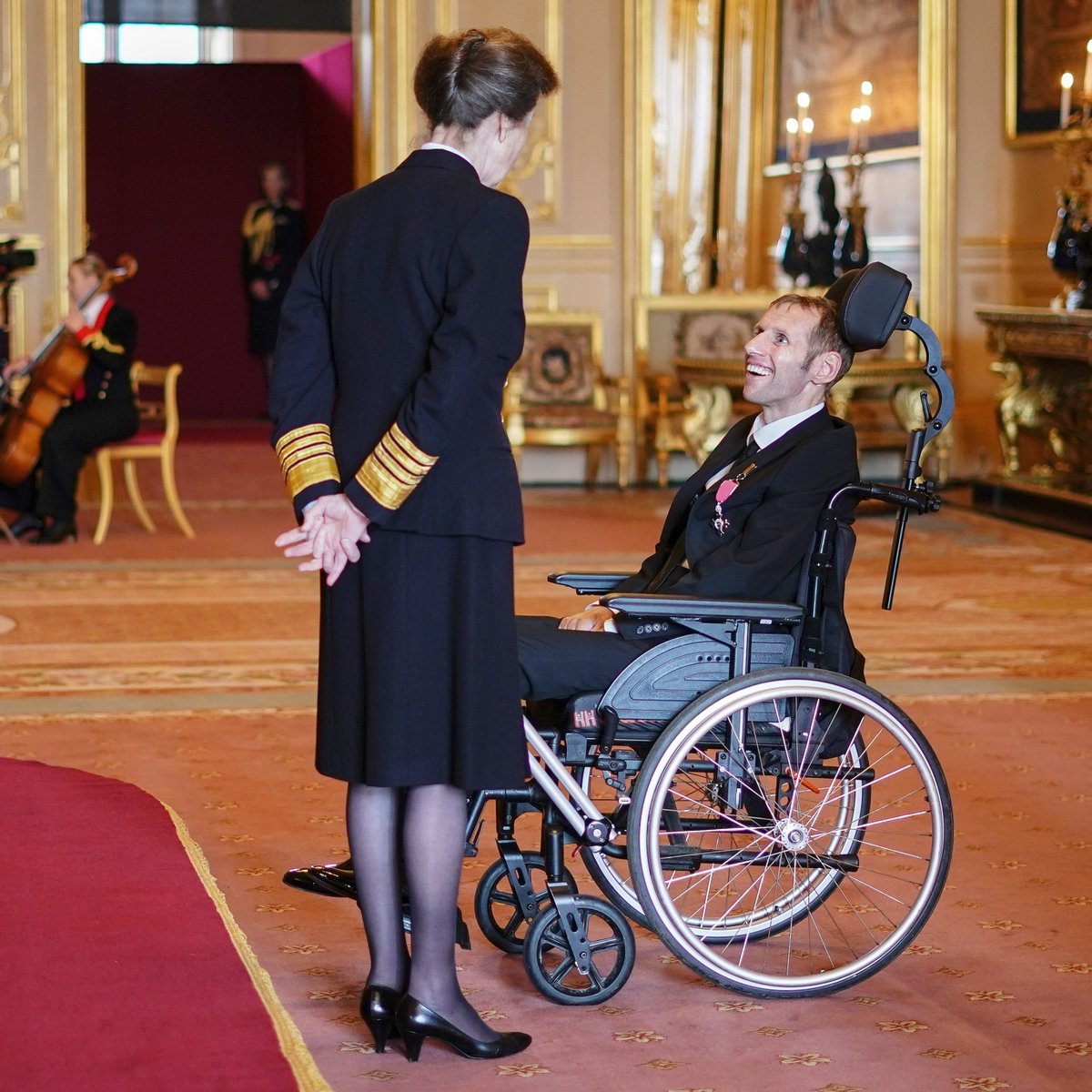 As for the rest of us, it's just been about being there for Rob as friends. Company, support, laughs, friendship. Life goes on as normal, and becomes even more precious with every passing moment. Rob has made that really easy. As while physically he has changed dramatically in the clutches of this brutal illness, the rest is the old Rob. Razor sharp, outrageously inappropriate humour, the same passion for family, friends and rugby league, and the same interest in everyone's else's lives and travails before his own.It's an incredible source of pride, even embarrassment to Rob, that so many people are doing so many things to support him and his cause.
"It is wonderful to see the marathon return to the streets of Leeds," Burrow said.
"I am particularly pleased to see the event combines the half marathon and a family run so that everyone, of all abilities, can get involved. Good luck to everyone who signs up and thank you for your support."
Burrow was recently awarded an MBE for both his services to rugby league and his work in raising the profile and awareness of the disease.
Rhinos chief executive Gary Hetherington believes the city has created a massive lasting legacy of the club's iconic number 7.
"We are honoured to be able to host the start and finish of the new Rob Burrow Leeds Marathon at Headingley Stadium. To be able to bring together thousands of people to start and finish at our home where Rob and Kevin achieved so much is really special."
The event is a partnership between Leeds City Council and events company Jane Tomlinson's Run For All. Jane raised £1.85m for children's and cancer charities before her death from cancer in 2007.