With the World T20 coming up later this year, the form of key players is great news for Eoin Morgan
18:32, 30 Jul 2021
We've seen the likes of Jonny Bairstow, Ben Duckett and James Vince flashing the bat to great effect in The Hundred this week, and it's huge for Eoin Morgan and the England setup ahead of this year's World T20. They've got so many players to pick from, and it's really great to see them performing under this new franchise system.
When we won the T20 World Cup we all went into that competition in good form, all playing well, and this team is arguably the best white-ball team that England have ever produced in T20 and 50 overs. It's obviously going to be a headache for Eoin Morgan, but it's great that so many players are in good form going into a big competition.
That is what you want, and someone like Ben Duckett is pushing for selection, but also with that the other players around him in other teams will see that while he's performing, they also need to form because he might take their place playing the brand of cricket he is playing.
Another positive is the experience many of these players gained from the 2019 Cricket World Cup win. Now that England have experienced being in a pressure situation like that, and they came out on top, they would have learned from that in a good way.
They know how to win ugly games, and I think England have been really brilliant at that in last two or three years. When they've looked like losing, someone's taken it by the scruff of the neck and delivered that gutsy innings and gone on and won the game for the country, or the bowling unit have bowled beautifully as a team when maybe the batters have not scored the runs they should have. That's the beauty of this England side now, you've got one to 11 who can do something special to win a game whereas if you look back five or 10 years ago maybe three or four players could win a game on their own. Now you're looking at the whole 11 and maybe more.
BUTTLER HASN'T BEEN HAPPY WITH THE STATE OF THE WICKETS
Back to The Hundred, and Jos Buttler has said that we need better pitches prepared for the competition if bigger scores are to be achievable, but what I don't want to see is just batter-friendly pitches, that's my one worry in the shorter formats. The white ball doesn't swing, there's hardly any seam on the Kookaburra ball, and they bring the boundaries in, so sometimes you give the bowlers less opportunity, but yes, you want good cricket pitches. You want bouncy wickets that are good cricket pitches, so if a bowler bends his back or a spinner gets good spin he'll get bounce and the batsmen are allowed to play their shots and free their arms.
I don't want to see flat, docile pitches where the likes of your Jos Buttlers can just stand there and hit the ball anywhere, you still want to see bat versus ball and entertaining cricket. I totally agree that the pitches haven't been great, but players have to stop moaning and get on with it, you're not always going to play on a great pitch. You've got to play on the pitches you are given, we don't want batter-friendly pitches where 200 plays 220. There are some amazing batsmen now but I think modern-day cricket has become a liitle bit easier for the white-ball batsmen because the ball doesn't do very much.
⚡ 76 runs
⚡ 42 balls
⚡ 10 fours
⚡ 4 sixes
Rachel Priest takes Trent Rockets to 151 runs - the highest of the women's competition so far! 🔥
#TheHundred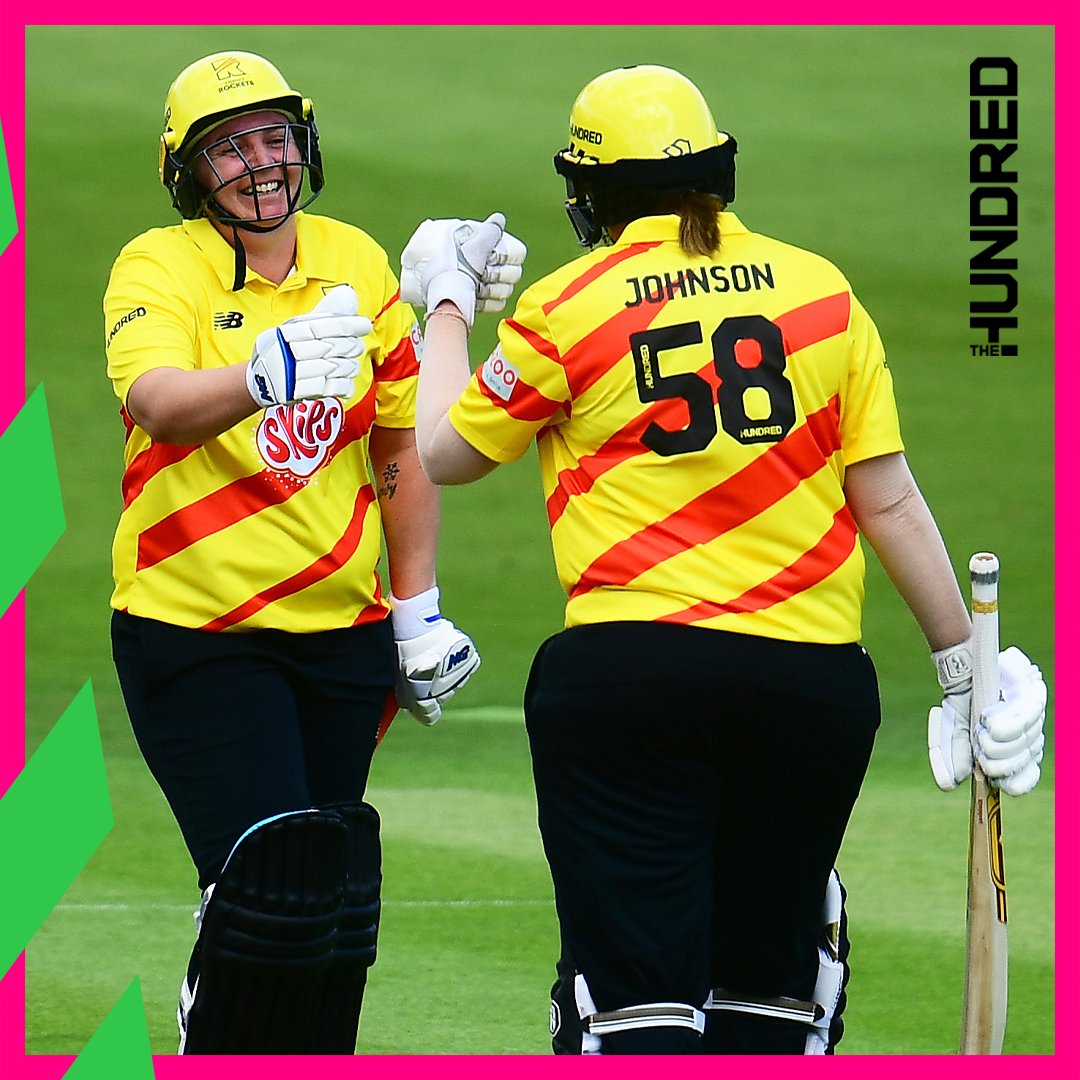 Rachel Priest's 76 off 42 balls this week and hers was just the latest example of brilliant play in the women's tournament. Her innings for the Trent Rockets was absolutely outstanding, and now that the modern-day women's game has become more professional you can see that they are becoming more like athletes, the younger girls are coming in and just taking to it straight away, and you can see the power-hitting now that the women possess.
There's a lot of maturity now in how they play, and when they chase it's not just gung-ho. I really believe that the women's game is really growing and getting better and better, and it's great for my daughter. She plays and has been watching it, and I think you see from the crowds and the number of girls in the crowd watching that the women's game is growing. These competitions and the TV exposure they're getting are only going to make the women's game grow faster and faster.
When it's on terrestrial TV you know that people really do tune in, and they watch it and are enthralled by the entertainment. Just look at the Olympics and how many people are watching it this week because it's on the BBC, and it's the same with The Hundred, and particularly the Women's Hundred. Because it's been on the BBC, the viewing figures have been great. Long may it continue!