Football /
Sacked Spain Coach Lopetegui Could Finally Bring Manchester United's David De Gea To Real Madrid
Manchester United's David De Gea has consistently been linked with a move to the European champions
Real Madrid's pursuit of Manchester United goalkeeper David De Gea has long been documented, with the Red Devils worshipping a dodgy fax machine that enabled the Spanish Numero Uno to stay in the North-West of England back in 2015.
De Gea would subsequently go on to sign a four-year contract with Utd, which is due to expire at the end of the 2018/19 season.
Despite changes in management since those days of Louis Van Gaal, United have remained steadfast in their commitment to keep De Gea at the club and can trigger their option of a year's contract extension contained within the contract. This would keep the keeper at Old Trafford until the summer of 2020, with reluctance or not.
But now with Julen Lopetegui taking over at Real Madrid and shockingly being sacked by the Spanish national team as a consequence, rumours have been reignited that De Gea will be the Champions League winners goalkeeper next season
De Gea first featured for the national side just before the World Cup in 2014, but is yet to feature within football's most prestigious competition in a starting berth, following that disappointing campaign in Brazil. Spain memorably followed up their 2010 win by going straight out of the group stages.
Since Euro 2016, however De Gea has been first-choice between the sticks and gone onto capture twenty-seven caps for country, ahead of Athletic Bilbao's Kepa Arrizabalaga and former Liverpool goalkeeper Pepe Reina, now of Napoli. Arrizanbalaga also remains an option for Los Merengues
At club level since moving from Atletico Madrid in 2011 for £22.5million, De Gea has won the Premier League, FA Cup, League Cup, and Europa. However, has had to witness Real Madrid win four Champions League titles.
Generally, and sensibly, considered to be the best goalkeeper win the world at the moment, De Gea was handed his first cap by Vincent Del Bosque, but has enjoyed a much more productive relationship with Julen Lopetegui.
And with Lopetegui announcing he will take over the reigns from Zinedine Zidane at Real Madrid, speculation is mounting once again that De Gea is on his way to the Santiago Bernabeu amidst the turmoil of Spain's World Cup being jeopardised.
Julen Lopetegui leaves Spain undefeated.
He won 14 games, drew 6 and lost zero.
#WorldCup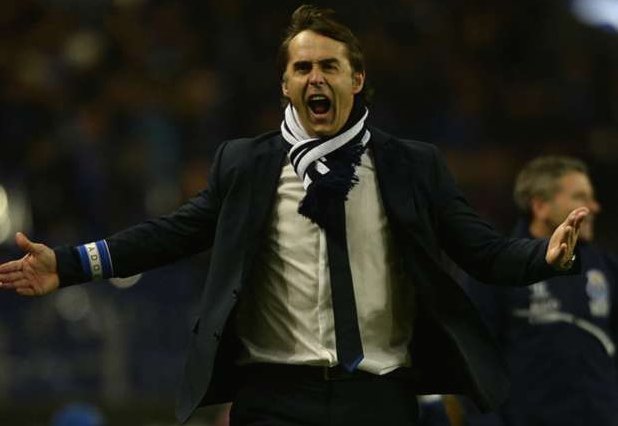 Lopetegui had an unbeaten run as Spain coach going right until the eve of the World Cup, and part of this reason, stretching over 20 games, has been the form of his 27 year-old goalkeeper.
De Gea has missed just one game since the start of the previous Euro tournament, a 2-2 draw with Colombia, and started in all but three others. 12 clean-sheets have been kept in 20 starts.
However, De Gea, the upmost professional that he is, has committed himself to his current club, following recent comments to the Manchester Evening News.
'My future? The important thing is the World Cup and not to think of anything else that can divert you or upset you.
"You have to be focused on having a good World Cup - we are all good. Hopefully we can go far and win."
This will do little to pacify the concerns of the Utd contingent- and the hopes of Los Blancos- combined with rumours of a record-breaking £100million price-tag that Real are willing to pay, that Lopetegui may be the man to bring De Gea back to the Spanish capital.
Real Madrid are also heavily linked with Roma's Alisson Becker and Chelsea shot-stopper Thibault Courtois, two admirably exciting links who would fit into virtually any top-level side.