Ed Woodward's close confidant will replace him when he departs next month
12:47, 06 Jan 2022
Manchester United have filled a role for which they have long needed fresh blood. No, there is not a new defensive midfielder rocking up at Old Trafford. Instead, Richard Arnold will be taking over as the club's new Chief Executive Officer. The move brings to an end the controversial tenure of Ed Woodward, a long-time lightning rod for fan frustrations. The switch will take place on 1st February, United have revealed in a statement posted to their website.
Those hoping for a progressive sea-change from the Woodward era may be out of luck. Arnold has been promoted from within, previously having held the role of Managing Director. Like Woodward, he has done acclaimed work on the commercial side of the club. The pair worked closely together at Manchester United's London office, and their relationship goes back three decades. They first became friends after meeting at professional service network PricewaterhouseCoopers in 1993.
Arnold started at the club in 2007, as Group Commercial Director. He was then promoted to Managing Director when Ed Woodward replaced Chief Executive David Gill in 2013. Arnold has been a key part of the running of the club over that time, which suggests United supporters cannot expect sweeping changes to be made.
A word from Richard Arnold 🔴
#MUFC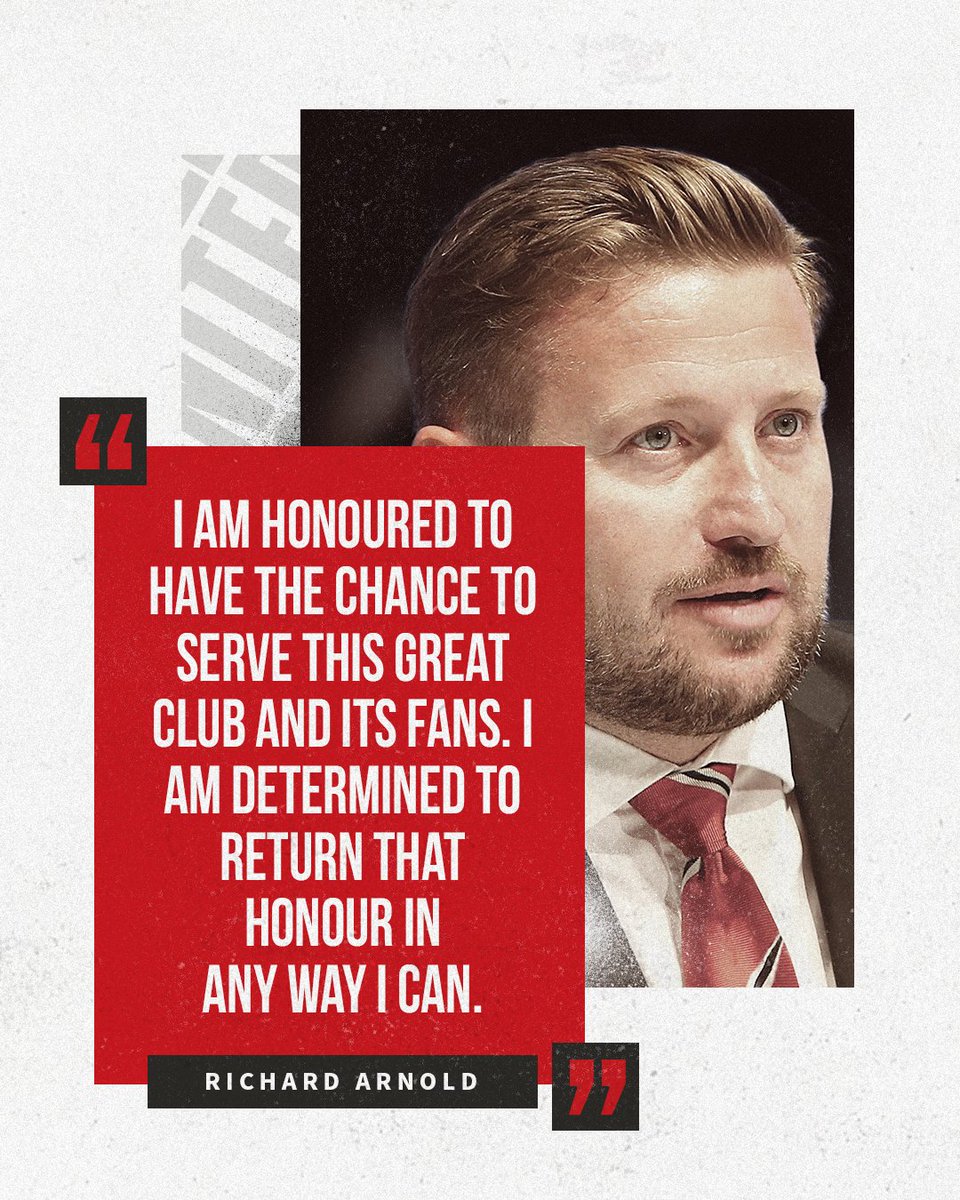 The club's official statement suggests otherwise, with Executive Co-Chairman Joel Glazer saying, "We are now looking forward to Richard and his leadership team opening a new phase in the club's evolution, with ambitious plans for investment in Old Trafford, the strengthening of our engagement with fans, and continued drive towards our most important objective – winning on the pitch."
By now it goes without saying that United fans take any word from the owners, who until recent fan protests refused to communicate at all, with a pinch of salt. The profuse thanks Glazer offers to Ed Woodward in the same statement is a testament to that, particularly given the fact the departing Executive Vice-Chairman oversaw a period of continued decline at the Red Devils.
Executive appointments cannot be gauged in the short term. Unlike a new player, there is no instant on-pitch impact. Unlike an incoming manager, there is no immediate and discernible stylistic shift. Richard Arnold's work as CEO will take months and perhaps even years to judge. Broadly, the fans who sit inside Old Trafford will just want him to be better than the last guy.