Football /
Scintillating Liverpool Thrash Sorry Spartak Moscow 7-0 At Anfield
Jurgen Klopp's Liverpool put on a scintillating display of attacking football against Spartak Moscow to reach the last 16 of the Champions League.
Philippe Coutinho, captain for the night, led the team by example with a hat-trick of goals to put the icing on what was a controlling display from the Brazilian on the left of midfield.
He was ably supported by his midfield and defence, but also by a forward line which will send shivers through defences across the continent next year.
Prior to this game there were still doubts as to whether Liverpool had what it takes to qualify. No one questions their attacking prowess, but they can leak goals at the back which nullifies good work done further up the pitch. Having only drawn with this opposition on the opening match-day, they went into this big game hoping to turn the tables on home soil and ensure their fans were enjoying football at Europe's top table come 2018.
How to spot a big game at Anfield? There are a number of signs which range from the welcoming of team buses outside the ground, to the volume of You'll Never Walk Alone before kick off, but if the Kop are standing for the entire game, as they did tonight, then that's usually an indication that the game is more than just a run of the mill fixture. And with qualification for the knockout rounds at stake, this was definitely an occasion where the Liverpool team needed their fans behind them.
"I really think the atmosphere can and should help us," Klopp said in his pre-match press conference.
"We all know how special this can be in specific moments, and that's what I'm looking for. It's a little bit cold so people need to move!"
⚽️🅰️ Club goals + assists this season...
- Coutinho: 16
- Firmino: 18
- Mane: 12
- Salah: 23
U N B E L I E V A B L E 🔥
#LIVSPA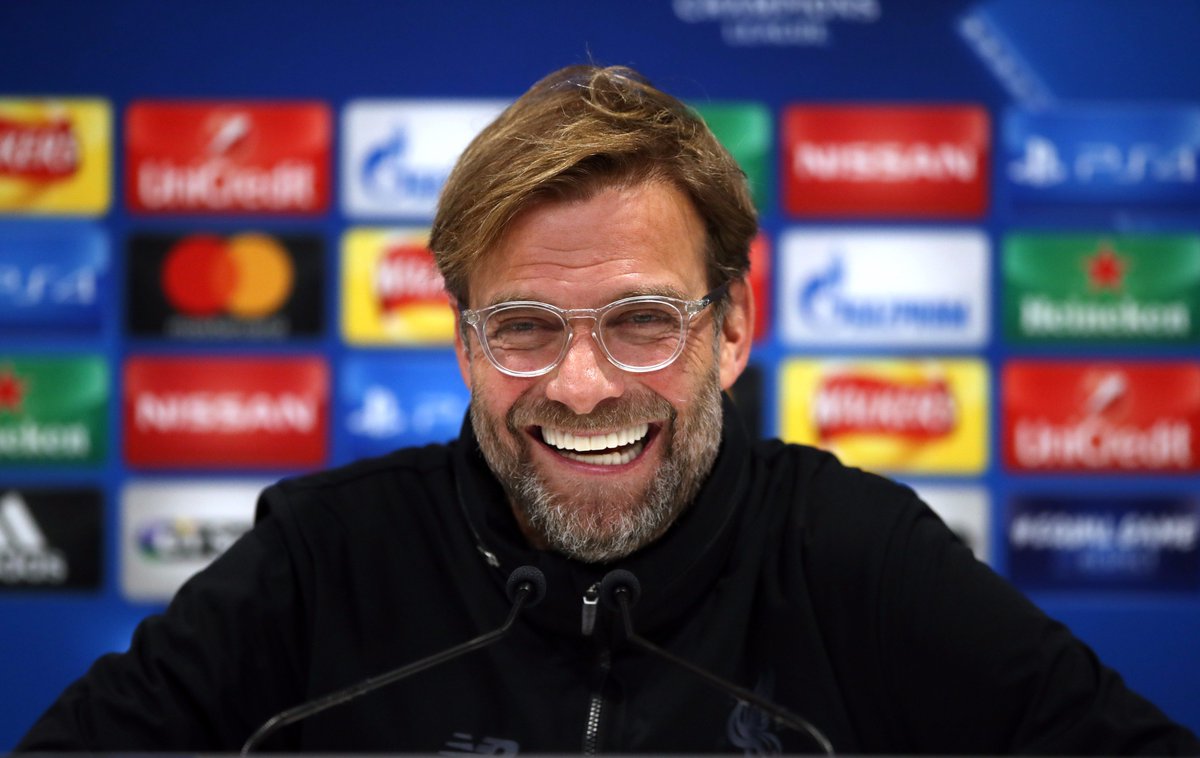 It didn't take long for Anfield to warm up, and given the team Klopp selected there was always going to be action. Just minutes into the game Georgi Dzhikiya pulled down Mohamed Salah as Coutinho drifted a ball into the area. Referee Szymon Marciniak had no hesitation in pointing to the spot, and captain Coutinho sent Aleksandr Selikhov the wrong way to give his side the early lead Spartak must have dreaded.
The visitors now had to find a goal of their own, and with Salah, Coutinho, Sadio Mane, and Roberto Firmino on the pitch, this was always going to be risky. Spartak barely had chance to reorganise before Liverpool's attacking foursome were wreaking havoc again.
Mane started a move which defined their threat on the counter attack, playing a ball through to Salah, who found Firmino in the area, and instead of shooting Firmino found his compatriot making a late run into the area. Coutinho finished with his left foot back across the keeper. It was a goal Liverpool fans will have dreamed of on seeing these four players in the same eleven, and the move saw them put a foot firmly in the knockout stages.
It then threatened to get embarrassing for the visitors as Klopp's side scored another with the celebrations from the previous goal having barely died down. Mane pounced on a poor touch in midfield, and his cross into the box fell at the feet of Firmino who made no mistake.
2⃣3⃣ Glorious Goals
Jurgen Klopp's Liverpool are now the highest English goalscorers in the Champions League group stages 👏
#LFC
#LIVSPA
Half time was a welcome break for the Muscovites, but their torment was to resume in the second half. Mane volleyed in a cross from substitute James Milner, and Coutinho completed his hat-trick after weaving his way down the left with help from Firmino, finding the goal via a deflection off Salvatore Bocchetti.
If the scoreline had threatened embarrassment for Spartak in the first half, then it brought it in the second. The home side had the luxury of introducing a striker of Daniel Sturridge's quality, giving Firmino a deserved rest, and the Englishman was in on the act soon enough setting up Mane who finished cleverly from close range. Salah finally made it a full set for the Fab Four with a composed finish just five minutes from the end.
There are some very good teams lying in second place in their respective groups, who Liverpool might face in the next round, but this performance sent out a warning to all teams in Europe that they could struggle to get past them, even though they're a side which hasn't been in the Champions League knockout stages since 2009.
Their relentless, fast paced, clinical attack was now supported by a clean sheet at the back, and though their opposition didn't offer much on the night, it's worth remembering that Spartak were able to put five past Sevilla in an earlier match-day.
But the plaudits here go to Klopp's attack, and to Coutinho in particular. The Brazilian was looking to leave Liverpool in the summer, but as he helps them join Europe's elite as the second highest scorers in the competition, he may be glad that he hung around.