Scotland Expose England's One-Dimensional Approach
07:00, 28 Feb 2018
England under Eddie Jones have barely put a foot wrong in the past two years.

Since he took over from Stuart Lancaster Jones has manufactured an amazing win rate of 96%. Only last March, against Ireland in March in Dublin, have England faltered. Every opponent they have faced, barring the world champion All Blacks, has been toppled.

But Jones and his men were given a harsh lesson at Murrayfield on Saturday. They were bested by a Scotland team that had been thumped by Wales and only edged past France. They were bested by a Scotland side full of passion, desire and breakdown brilliance. They were bested by a Scotland outfit that threw caution to the wind, ran the ball with style and attacked from all angles.

One loss does not mean the end of Jones' fabulous reign or that his team has been found out, quite the contrary. England can bounce back. All great teams are fallible from time to time. You have to earn every victory. What separates good from great teams is how they respond to defeat and ultimately what they learn from it.

Last year they went from losing to the Irish to defeating Argentina (three times), Australia, Samoa, Italy and Wales. Seven victories in a row. Jones blooded new players and added to his his squad's depth. Fitness levels were improved. Big scores were posted.

Then came the upset in Edinburgh. Scotland had not won against the auld enemy in a decade, but Gregor Townsend's troops did it. And they did playing entertaining, attacking rugby, a game-plan that was focused on quick play, width and utilizing space. A speedy back-row that frustrated the men in white shirts and slowed them down. At the heart of it was Finn Russell, unlocking England's defence with long passes and ambitious invention.

Jones' great strength since he took over at Twickenham has been getting England back to basics, getting England back to playing 'the English way'. A monstrous, powerful scrum. Towering, bruising locks, and a thuggish back-row. A set piece that is effective and clinical. A huge forward pack that can intimidate and batter the opposition, and behind it a goal-kicker that is reliable and deadly. Think the 2003 World Cup team. They lost their way under Lancaster.

England grind teams into their ground using their superior brawn, power and conditioning. They chew opponents up and spit them out, often running over the top of them in the final 20 minutes – see frequent victories over the Wallabies.

While Jones has tried to make their backline more potent, with more ball-players and less bash and barge, this has been a secondary concern. But the wheels of world rugby are turning. Ten-man rugby can only get you so far. Scotland have learnt this and so have South Africa and several others.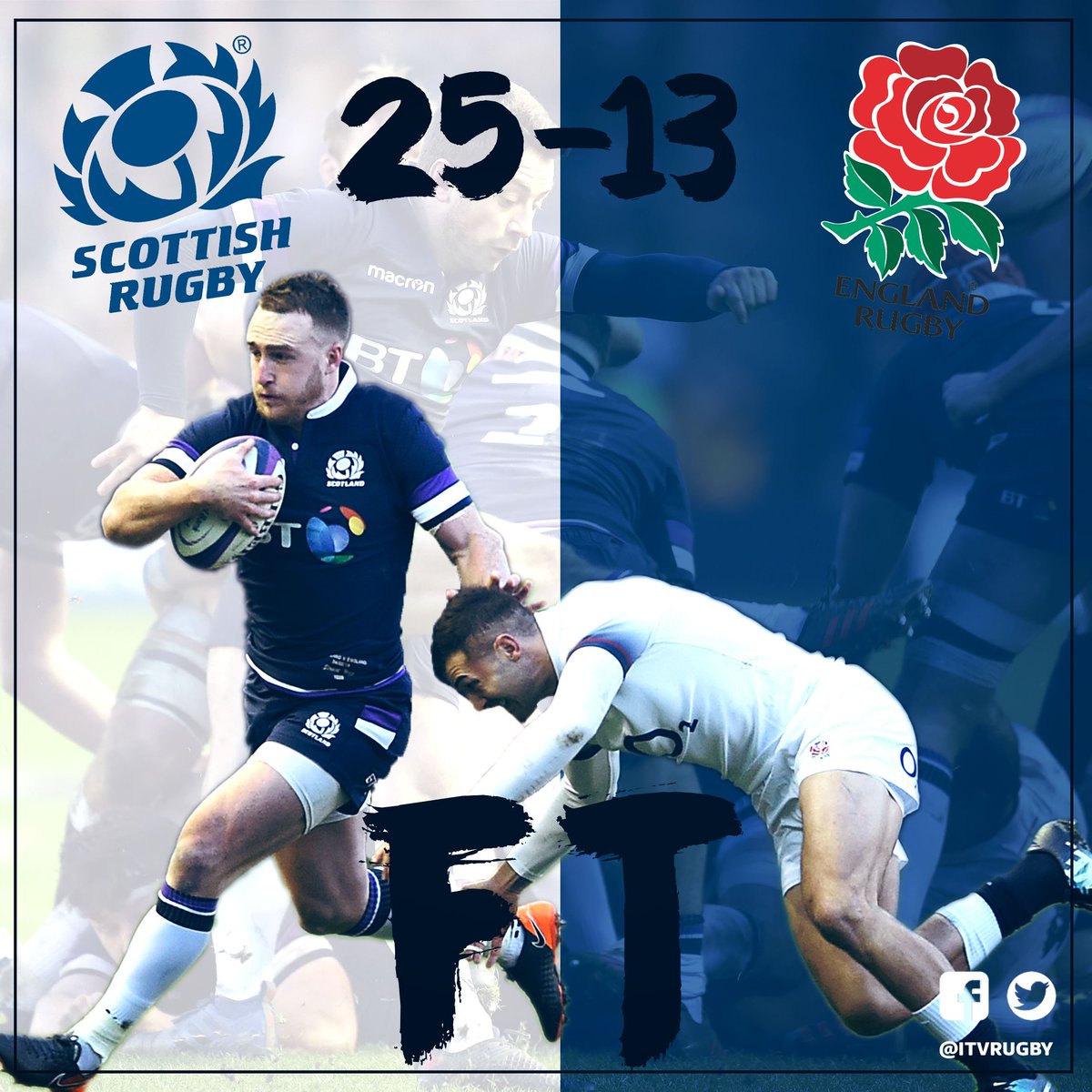 An elite team has to have several different ways of winning the game. Look at New Zealand they can do it through skill, through toughness, through their defence, their set-piece, even their fitness at times. They are the kings of the counter-attack, and use their line speed to force errors and punish mistakes. They kick the ball away a lot, but also can use it efficiently and spectacularly at times. The All Blacks can win matches any number of ways, such is their talent and class.

That is Jones' ultimate goal, especially if England meet the Kiwis in Japan next year. Scotland served a wake-up call that game plan A will not always work, that there is work still to be done, that they need more in their locker than just grinding other sides down. There is still another level to get to.

England still have two games to save the Six Nations title. Beating France in Paris would set up a blockbuster occasion with Ireland at Twickenham. What perfect revenge it would be for Jones and co to steal the crown off the Irish on home soil, 12 months after they did the same to them.