Within minutes of Austria halving the deficit on Tuesday night, Billy Gilmour was summoned from the bench and tasked with stemming the relentless flow of attacks towards the Scotland goal.
Ultimately, the Norwich midfielder and his teammates could not prevent Das Team from netting a deserved equaliser, but Gilmour's importance to Steve Clarke increases with each passing fixture. The 20-year-old excels in dark blue, yet as his reputation soars in the international arena, his standing in the domestic game has taken a dent.
Gilmour's season-long loan move to Norwich City has not worked well for the player or the club. The decision from Chelsea to send a prestigious talent to fight an inevitable relegation battle looked peculiar at the time, and the Scot has struggled to ingratiate himself to the disgruntled Carrow Road faithful.
Perhaps Chelsea wanted Gilmour to improve defensive aspects of his game and encounter adversity, hence the move to Norfolk, yet it never seemed a transfer that would enhance his long-held ambition of one day starring for the current European champions.
Norwich have won just four Premier League games this season, and three of the four victories were achieved when Gilmour was on the bench or unavailable for selection. The midfielder's influence in yellow and green has been minimal, and his attributes appear better suited to teams seeking to dominate and dictate proceedings. It is no coincidence that Gilmour has flourished this season when surrounded by players of the calibre of Andy Robertson, Kieran Tierney and John McGinn.
The Blues currently have 24 players out on loan - a modest amount by recent standards - and the vast majority will either be sent out again next season or sold. Competition for a squad berth in West London is fierce, and Gilmour's Chelsea future looks precarious for the first time.
The Scot's contract is due to expire in 2023 - and a big decision will have to be made regarding his future this summer. With Saúl Ñíguez (as it stands) set to return to Atlético Madrid and N'Golo Kanté and Jorginho both over 30, there is potentially an opening for Gilmour, however central midfield is likely to be an area Thomas Tuchel will look to refurbish under new ownership.
Ally McCoist on Billy Gilmour:
"He's going to be a top player, he really is. He's absolutely top-class."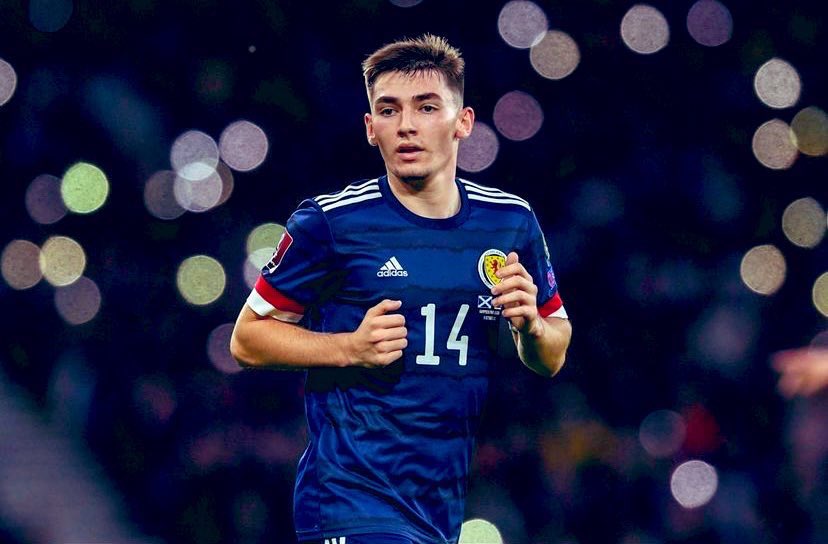 The 20-year-old has the personality and technical ability to prosper at Chelsea. A largely ineffective loan spell at a floundering team has done little to enhance his prospects at his parent club, but his international displays have helped reinforce the belief that a bump in the road will not prevent him from fulfilling his undoubted potential.
If Gilmour extends his Chelsea contract, which would seem the most likely scenario, he will have to dazzle in pre-season to force his way into Tuchel's plans. He may even have to consider another loan move to satisfy his urge for playing time, and that option is unlikely to enthral the youngster.
If Gilmour has to contemplate another spell away from Stamford Bridge, he should be open to plying his trade in another top league. He has the skillset to thrive abroad - his gamestyle is arguably better suited to continental competition - and challenging for honours in France, Germany, Italy or Spain should hold greater appeal than fighting for survival or jostling for mid-table mediocrity in England.
Gilmour's talent was identified and known throughout Scotland at a tender age, and he eased through the various stages of youth development. The former Rangers prospect made a seamless transition into the senior ranks, and for the first time in his young career, he is encountering turbulence. How he responds in the upcoming campaign, whether that is in the blue of Chelsea or the colours of another club, will likely determine his prospects at the top level.
Gilmour has a point to prove, and next season is his time to shine.