The former Wigan coach has been announced as Wayne Bennett's successor
11:44, 03 Feb 2020
In appointing Shaun Wane as head coach, England's rugby league team have injected everything that many fans claimed was missing under his predecessor Wayne Bennett.
The former Wigan Warriors coach has been handed a two-year contract which will see him lead England to the 2021 Rugby League World Cup on home soil, and nobody could be more proud of being handed such an honour as is Wane.
"Everyone who knows me knows that I've always loved the game of rugby league, and been proud of British rugby league," Wane said in the statement announcing his appointment.
"I'm looking forward so much to starting work with the outstanding rugby league players we have in this country, and also the guys who have enjoyed success in Australia in recent years, to do all we can to win the World Cup next year."
In that, he covered exactly the issue which undermined Bennett's four-year spell in charge. To the hardened England fan, the history-making Australian - considered as the Sir Alex Ferguson of rugby league in most circles - had tried to detach the national side from its roots. He had attempted to make the style of play too similar to that of the Australian NRL, favouring players plying their trade down under rather than backing the talent on display in Super League.
He oversaw a narrow 6-0 defeat to the Kangaroos in the 2017 World Cup final, but as a part-time coach dividing his time between England and his day job in the NRL - first with Brisbane Broncos, then South Sydney Rabbitohs - Bennett didn't immerse himself in British rugby league. He rarely made the kind of choices which seemed natural to those absorbing Super League on a day-to-day basis.
🗣️ "I am honoured to be appointed Head Coach of my country's national team at such an exciting and important time for Rugby League in England."
👀 A
#RLAshes
series v
@Kangaroos
in 2020...
🙌 BE THERE: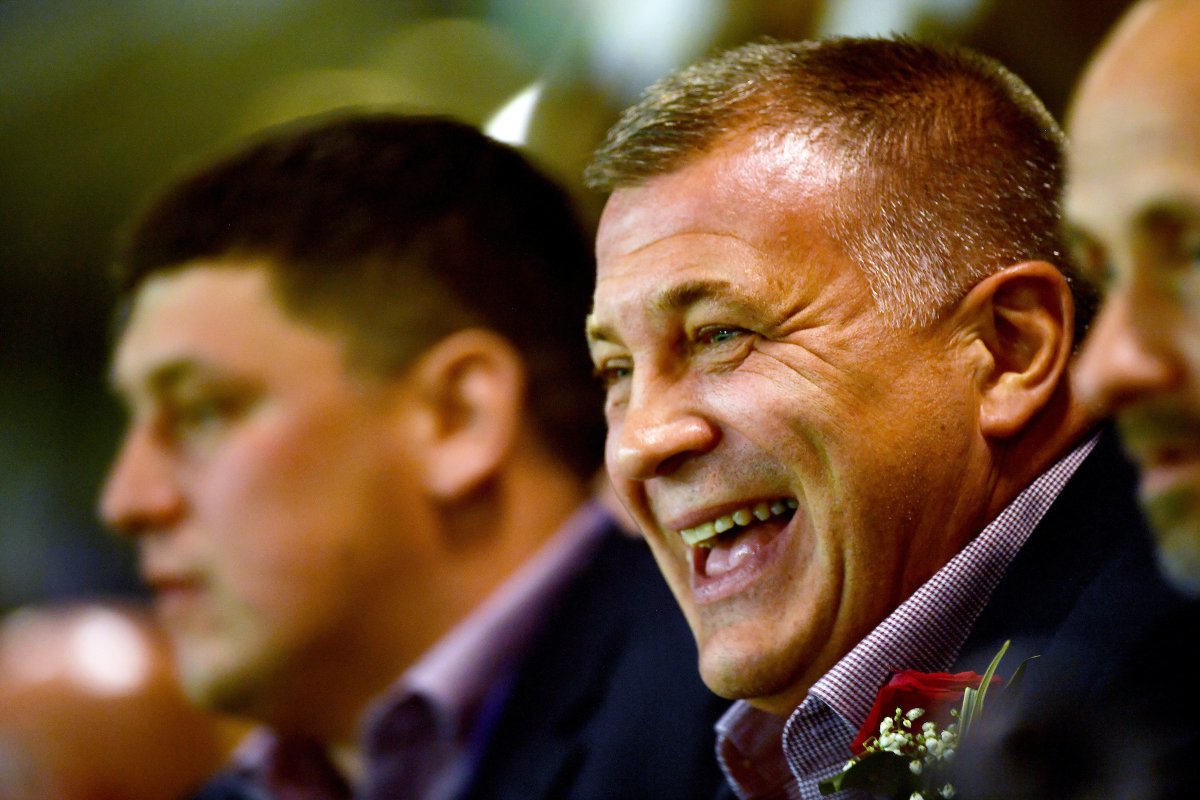 But that is exactly what Wane has always done. As coach of the club at which he spent the majority of his playing career, he led Wigan to three Super League titles, a Challenge Cup and a World Club Challenge in seven years at the helm. And he did so with the community of Wigan at the heart of everything he did.
It was his stated aim to build his squad almost exclusively around Wiganers. Captained by Sean O'Loughlin, Wane's side was supplemented by the likes of Sam Tomkins, Michael McIlorum, Joe Burgess, George Williams, Oliver Gildart, Liam Marshall, Dom Manfredi and Josh Charnley. All of them locals, many of them relations of Wigan greats from their most dominant era in the 1980s and 90s, every one of them bought into Wane's ethos.
When he left Wigan after their 2018 Grand Final victory it just felt wrong. For a start he was in tears. "It's upsetting, no doubt. I don't cry much – although I've just got upset then, haven't I?" he told Sky Sports following the victory over Warrington which saw his Warriors reign end on the highest of highs.
He insisted it was his own decision, but speak to many in the game and they will tell you that Wane had been undermined by some of the recruitment decisions made over his head for 2019. Wiganers like Sam Tomkins, Joel Tomkins and McIlorum were being allowed - encouraged even - to leave, and that wasn't what Wane was about.
The decision to leave rugby league completely was a shock too, with a part-time backroom role with the Scottish Rugby Union never likely to be his long-term calling. And that is why his appointment as England head coach makes so much sense.
Shaun Wane, Wiganer. 🏆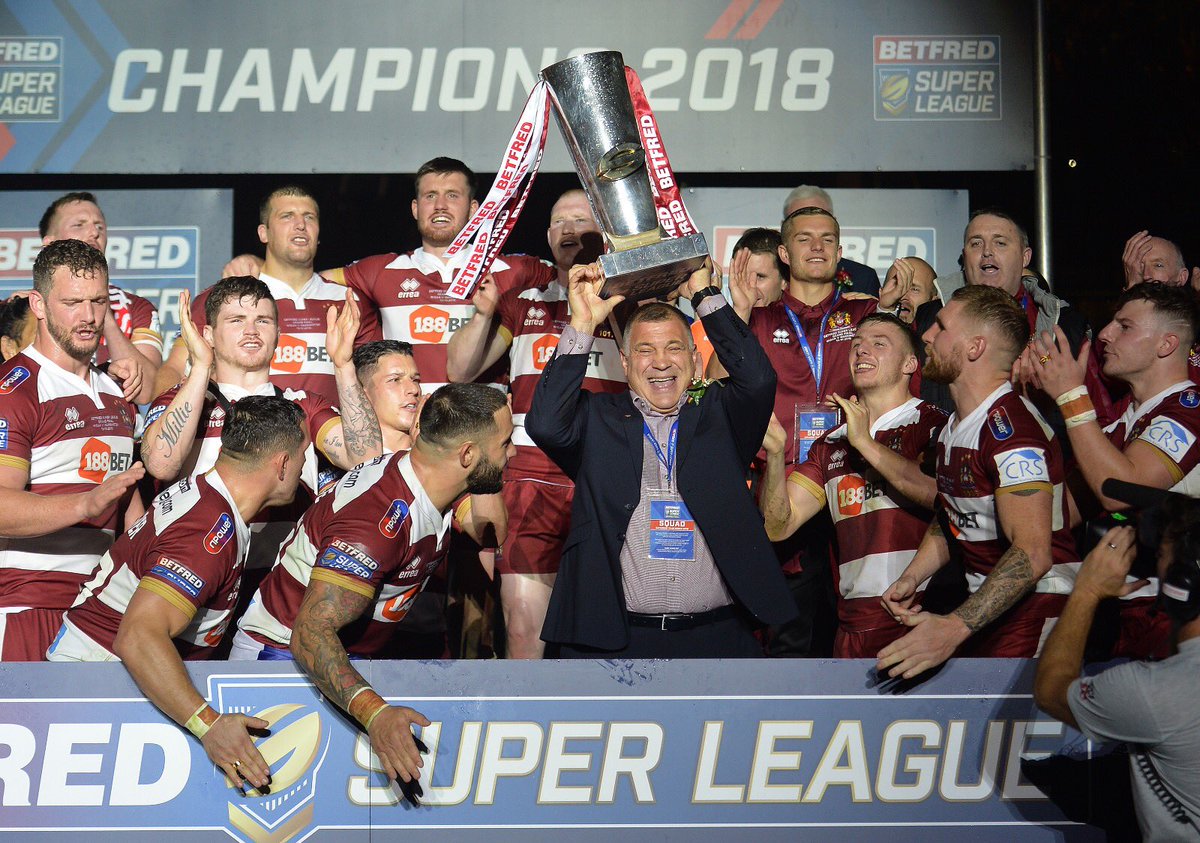 He comes into the national setup at the beginning of a new era and with a chance to have a large say in the direction the country will take after the simultaneous departures of Bennett and England's head of performance Kevin Sinfield.
Such a passionate advocate for building around players with the heart and mind in the cause, Wane strikes as being the perfect leader of a new vision. He ought to get England's players playing an English brand of rugby again.
The recent Great Britain tour, which saw Bennett's Lions lose four games out of four to Tonga, New Zealand twice and Papua New Guinea, can now truly be put in the past.
Wane will bring a new vision, one which still has its critics for the niggle and abrasiveness that can occasionally make his teams a difficult watch, but his style of leadership could well get the national team firing again.
English rugby league has the proudest of Englishmen back in the game. And this time he has the keys to the country.