Simona Halep surged into the Wimbledon semi-finals before insisting she is playing her best tennis since lifting the Venus Rosewater dish for the only time three years ago.
The 30-year-old Romanian, a former world No1, has been quietly going about her business at this year's tournament but the 16th seed now finds herself the tournament favourite after an impressive 6-2, 6-4 win over big-hitting American Amanda Anisimova on Centre Court on Wednesday afternoon. She next faces Kazakhstan's Elena Rybakina for a place in the final.
Since that Wimbledon triumph, a second slam after previously winning the French Open, Halep suffered so badly with injuries and loss of form and confidence that last year she even contemplated calling it a day, having fallen completely out of love with tennis.
READ MORE:
READ MORE:
But a decision to pay a visit to esteemed coach Patrick Mouratoglou's facility in the south of France led to a conversation and chain of events that ultimately resulted in the duo teaming up, both seemingly reinvigorated by a fresh challenge. It was a partnership, in the words of the great Manchester band James, that was 'Born of Frustration'.
The 52-year-old Mouratoglou had worked almost solely with 23-time grand slam singles winner Serena Williams among the top women players for 10 years. But Williams' lack of involvement after the injury at Wimbledon in 2021 left the coach in limbo for months. And after issuing his former charge with an ultimatum, he became freed from that role and able to take on the job of getting Halep in the right shape to compete once more for the biggest titles.
It is not known exactly how amicable the split with Williams was, but the way the 40-year-old sniffily said at Wimbledon that she hadn't given Mouratoglou a thought suggested there was some lingering tension. However, it has all been Halep's gain and with an improved serve to add to the mix of such a strong all-court game, she is going to take some beating.
Halep said: "I clicked very quickly with Patrick. First, he's a great person inside. We really connected from first minute. As a coach he talks super-simple but super-powerful. I take everything he tells me super-good and positive, and I can actually put in into practice. So it's easy for me to get the information and to display it.
"He is positive, and he trusted in me that I still can be a good player. He sent me somehow this confidence, and I started to believe in myself again, that I could be good. He thinks that everything is possible.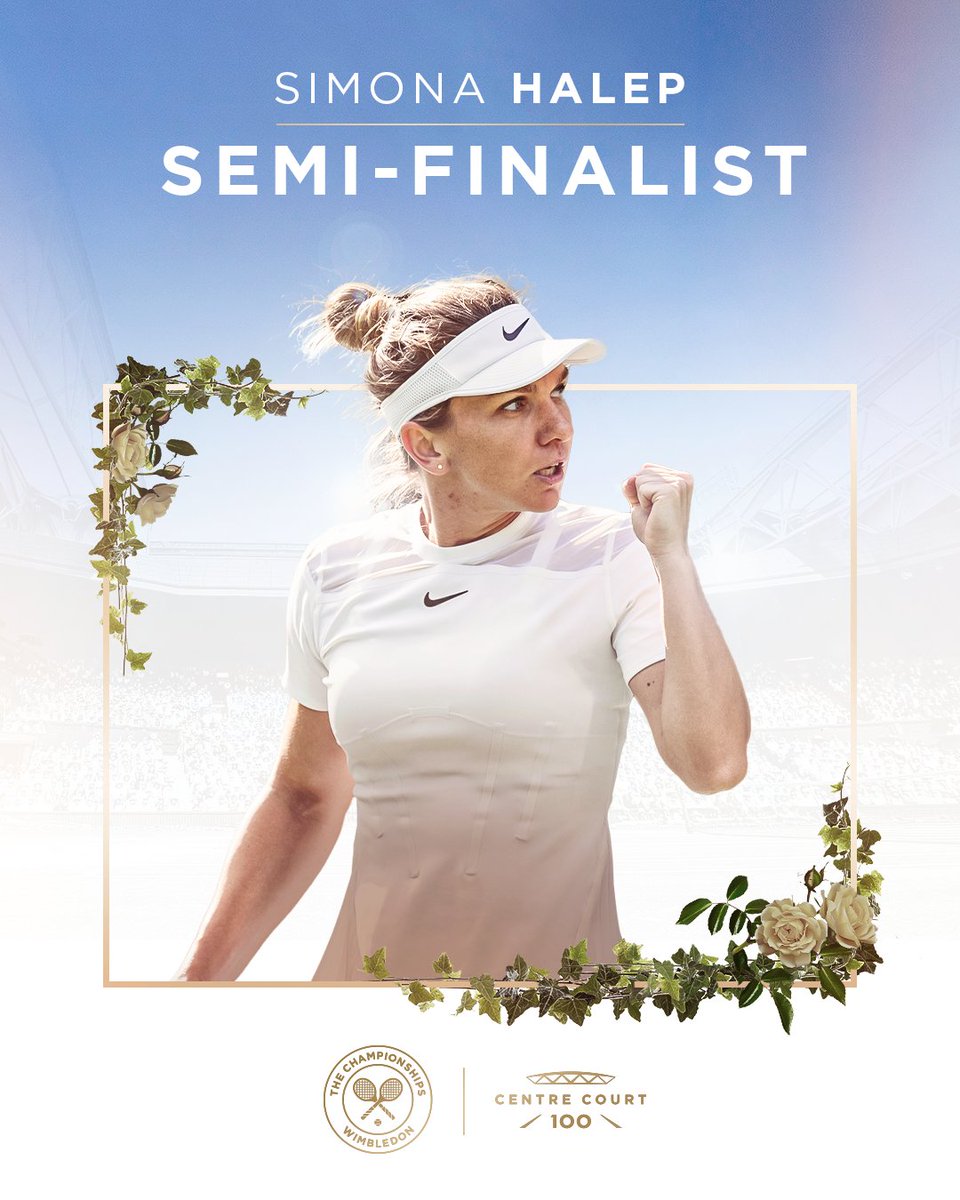 "It is great to be back in the semi-finals at Wimbledon and I am very emotional right now as it means a lot to be back at this stage. It is definitely the best tennis I have been playing anywhere since I won this Wimbledon tournament three years ago. I struggled a lot last year."
After all the controversy and ill-feeling caused by the banning by Wimbledon of Russian and Belarusian players at this year's tournament – something they claimed was under pressure from the British government, but alienated the WTA and ATP and led to ranking points being withdrawn from the event and plenty of player disagreement – the women's singles even has ended up with a semi-finalist who was born in Russia and lives in Russia in the form of Rybakina.
The 23-year-old, who took Kazakhstan nationality four years ago when the tennis federation offered her better financial support, reached her first slam semi-final with a 4-6, 6-2, 6-3 win against Australia's Ajla Tomljanovic on Court One.
Revealing more about the financial issues when trying to start a pro career that led to her taking Kazakhstan citizenship, Rybakina said: "I am very happy to be in the semi-finals. You always doubt if you going to be professional or not. It was not an easy decision to come on tour because, of course, financially it's difficult. It's a very expensive sport.
"Like all the parents, my parents, they were worried if something happens, if you get injured, of course you want your kid to study and not to risk. But I think we made a good choice. I'm very happy that I'm playing now.
"When Kazakhstan offered, it was very good timing because they were looking for the player, and I was looking for some help. They believed in me. So I think it was very good combination. We just found each other. They made everything possible for me to keep playing, and keep improving. I had all the conditions to practice and everything. They are still helping and supporting me, and I'm really happy that I'm representing Kazakhstan already for long time.
"It's tough question to say if I feel Kazakh or Russian. I was born in Russia, but of course I am representing Kazakhstan. It's already a long journey for me. It's a tough question just to say exactly what I feel."
*18+, terms and conditions apply, odds subject to change.